---
How to Interview an Au Pair
---
2 minutes
As the greater Raleigh area Local Coordinator for InterExchange Au Pair USA, new Host Families often ask me about how to interview a potential Au Pairs. What questions should they ask? What should they look for? While it's hard to tell a family exactly what they should ask since each Host Family and each au pair is different, there are general guidelines that we suggest to help families find a great match.  
How to Describe your Family
First, one of the most important things Host Families need to consider is exactly what they are wanting and need in an au pair. What are the family's hopes and expectations for the relationship, especially beyond the working hours? Are you active on the weekends or laid back? How important is being organized and neat? Do they want an au pair who spends most meals and weekends with the family joining in on family events? While we hope all families and au pairs spend time together like family, some families want a more independent au pair who has her or his own social life too. What countries, cultures, and languages would you like to learn about?
Let us Help
Second, we encourage families to work with our Placement Specialist at our home office in New York City. These staff members know our database of potential au pairs better than anyone, and know the ins and outs of matching. Their main job is to take families' preferences and finding candidates that are a great fit. Families are certainly welcome to check out the database in Passport and search themselves, but working with our Placement Specialists is one thing InterExchange Au Pair USA is proud to provide to have the best chance at a great match!
Review Applications
Third, we suggest families take a look at the photos and videos in the au pair's application. These images provide a great way to see the au pair's personality, likes, and interests. Can the Host Family picture this au pair in their own family photos for the next year or two? Do they share similar interests and likes?
Use Technology to your Advantage
Fourth, we suggest interviewing your potential candidates via Skype at least twice. By using free video calling technology, both the host family and au pair can observe body language, communication styles, interact more with one another, and speak face to face. All of our au pairs are screened and interviewed to be sure their qualifications and English levels meet our strict standards, but a video interview makes communication easier for au pairs whose first language is not English. Seeing mouths moving and body language is especially important for comprehension and context for someone who is coming from another language and culture.
Suzanne Miller
Suzanne is the InterExchange Au Pair USA Local Coordinator for Raleigh, North Carolina.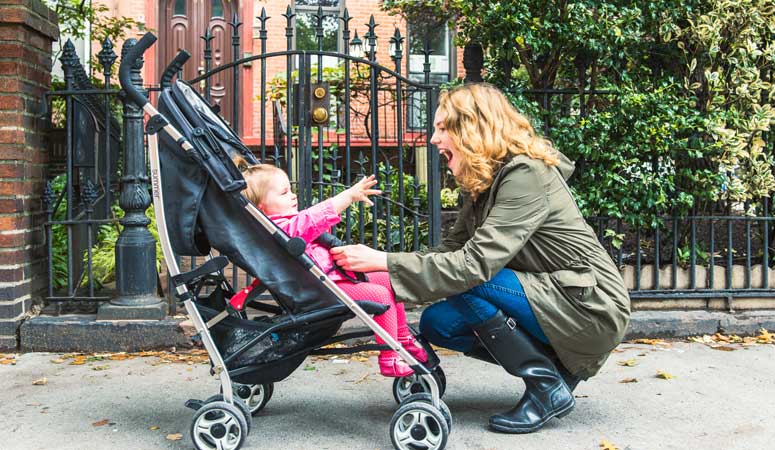 Childcare you trust and your kids love
Sign Up
Learn More
Call Us