---
Going to the Shore!
---
1 minute
Welcome to the Jersey Shore!
In our area, we don't say we are going to the beach; instead, we say "the shore." There is something for everyone, whether you like to swim, ride the waves, sail, scuba dive, fish or sun bathe - it's all here. Many towns, like Point Pleasant Beach and Seaside Heights, have boardwalks with rides, amusements and nonstop excitement. For a quieter beach experience, Bradley Beach or Spring Lake are great destinations to explore. In addition to the beach and boardwalks, there are historic sites to visit, inlets, bays, great food and plenty of shopping. Red Bank is a little downtown mecca, right here at the shore.
Atlantic City, known for its boardwalk and casino, is about an hour away!
New Jersey is home to more than 9,000 farms and over 700,000 acres of farmland, earning it the name the Garden State. Although one of the smallest states in the Union, New Jersey is the most densely populated. Whether you like sporting events, exploring parks, art museums, shows or nightlife, New Jersey has it all!
There's lots more to do in our area!
Ocean and Monmouth counties are in the central section of the state, conveniently placed between Metlife Stadium, home to American football teams the Giants and the Jets, and Cape May, a quaint vacation destination known for its beaches and bed and breakfast inns. If you are an adventure seeker, Six Flags Great Adventure is a short drive away. If big city living is more your style, we are a short drive away from Philadelphia and New York City!
Regardless of the adventures you plan, I hope you find our beautiful little area to be a home away from home during your cultural exchange!
Liz Esten
Liz is the InterExchange Au Pair USA Local Coordinator for Monmouth and Ocean counties on the Jersey Shore.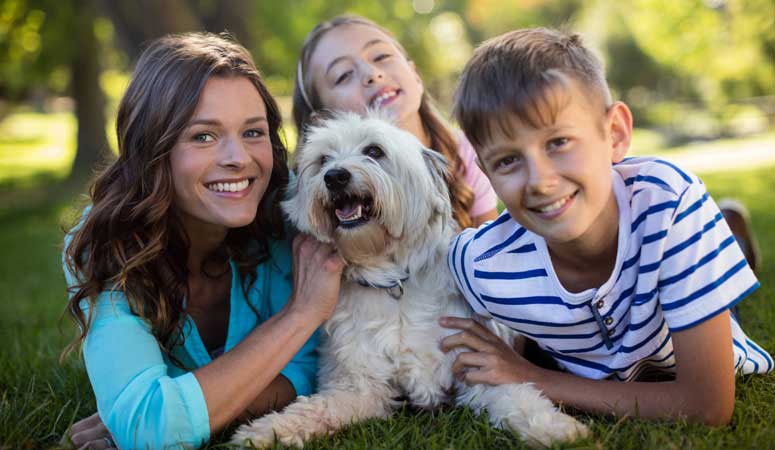 Experience life in the U.S. while living with a welcoming American family.
Sign Up
Learn More
Call Us