---
Educating Au Pairs on Bicycle Safety in Fairfield County
---
3 minutes
May is Bicycle Safety Month. To kick off Bicycle Safety Month, my Fairfield County cluster of au pairs and I volunteered at the Timothy Coppola Bicycle Helmet Giveaway.
While volunteering at this event, I was astonished to learn that helmets are not required in most other countries. As a result, I am now recommending that all of my host families make sure that they speak to their au pairs and inform them that in the State of Connecticut all children under the age of 16 must wear a helmet while riding a bicycle. It is not optional - it is the law. To reinforce this, you may want to use the example of Timothy Coppola, a second-grader who was hit by a car while riding his bike and later died from his injuries. Timothy always wore a helmet except for that one time. Unfortunately, that is all it takes for a tragic accident to occur.
A helmet is "the single most effective safety device available to reduce head injury and death from bicycle crashes," according to Safe Kids Worldwide. In fact, Safe Kids states that helmets have been proven to reduce the risk of severe brain injuries by 88 percent.
After learning that other countries did not require bicycle helmets, I started thinking about other bicycle safety guidelines that we, as Americans, may take for granted and should discuss with our au pairs.
Here are some recommendations from Safe Kids:
Any helmet you buy should have a sticker declaring that it meets the standards of the Consumer Product Safety Commission (CPSC).
Your child should never wear a hat under the helmet.
Make sure he or she wears a helmet every ride, even if it's short! This includes other wheeled sports activities, too, such as riding a scooter, roller skating or in-line skating.
Your child's helmet should fit properly – not too big or too small. For more information on helmet fitting, please use the National Highway Traffic Control Safety Association's tips, which my au pairs and I were trained to do before volunteering at the bike helmet event.
Here are some other considerations to discuss with your au pair about bicycle safety:
Make sure children wear sneakers to ride a bike. Flip flops can get caught in the spokes or bicycle chain and cause an accident. Shoe laces should be tied and loose pants should be avoided for the same reason.
Do not allow headphones to be worn while a child is riding a bike. It is important that kids are not distracted by music and are able to hear oncoming traffic and horns while on the road.
Discuss where your children are allowed to ride their bikes (your neighborhood, your street, etc.).
If possible, always have the kids ride on the sidewalk instead of the street. Better yet, bring the bikes to a park, or ride on bike trails or designated bike routes where the kids can ride without having to worry about traffic and cars.
Ensure that children ride on the right-hand side of the street, so they travel in the same direction as cars do. They should never ride against traffic.
Please do not take for granted that au pairs know and understand American bicycle safety rules. Put these guidelines in writing in your house rules or au pair notebook and be sure to have a conversation about this with your au pair in front of the children. It is better to have everyone on the same page than to risk an accident.
Happy riding!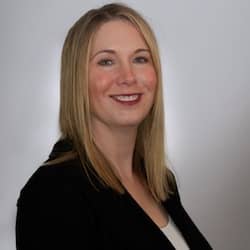 Christine Meek
Christine is the InterExchange Au Pair USA Local Coordinator for Fairfield County, CT.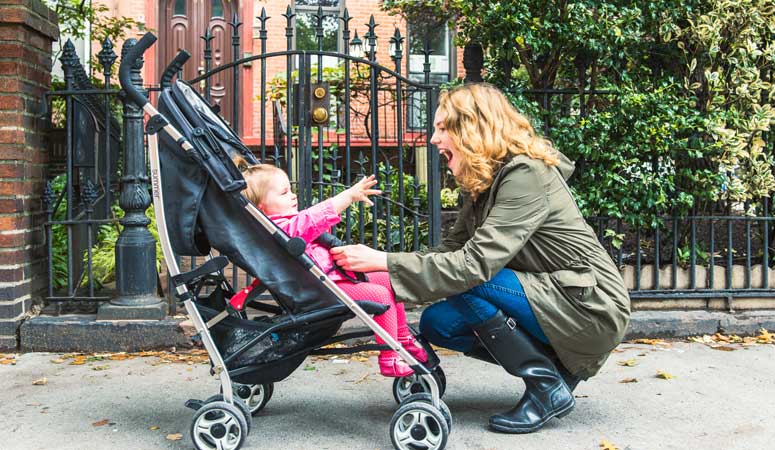 Childcare you trust and your kids love
Sign Up
Learn More
Call Us