---
9 Things I Learned at the Bowling Alley With Ventura County Au Pairs
---
3 minutes
!
The Ventura County cluster of InterExchange Au Pair USA was at AMF Woodlake Lanes bowling alley the other night for our monthly cluster meeting and we were having a pretty good time catching up with each other, and seeing just how low a score is possible in the fine sport of bowling. Fortunately, the low scores did not dampen our enthusiasm much.
There was friendly conversation and smiles as we discussed upcoming plans to attend the Sunday Gospel Brunch at The House of Blues Hollywood. We were discussing what to expect when suddenly the discussion became quite animated. It all started with a simple question: What do you eat for breakfast in your home country? Bam! So here is the first thing I learned that night…
1. If you want to start an engaging discussion, ask people what they think about food.
Suddenly there were wide smiles and looks of longing as au pairs began to share what they would eat for breakfast, and of course how they miss what is available only in their home culture.
2. Breakfast breads are sacred.
Only certain breads are acceptable for breakfast and no matter where you go or how hard you try, the real deal, the "correct" version, is only available in your home country. Americans can relate to this. Just ask a southerner about biscuits or a New Yorker about a bagel.
3. Eggs are NOT considered a breakfast food in many countries.
There were looks of near horror at the thought of such nonsense. Eating eggs in the morning was viewed as suspicious at the very least. Unless you are from the U.K.
4. In the U.K. a "fry up" is a weekend treat which consists of eggs, bacon (not like American bacon), black pudding (click here if you feel adventurous), and drum roll please…….beans.
Which leads me to…
5. This is technically not something I learned last night, but the au pairs did. Americans view eating beans for breakfast as very odd indeed.
6. The Dutch are appalled at the American idea of eating waffles for breakfast.
I was informed quite clearly that waffles, while delicious, are for dessert or snack exclusively. The proper Dutch breakfast is bread or possibly cornflakes.
7. Au pairs are not sure what to think about something I told them would be served at House of Blues: Chicken and waffles. 
Even as an American I thought this sounded really awful until I actually tried it. My au pairs are in for a treat and I can't wait to see what they think of it.
8. Departing from the breakfast theme eventually, we learned that in Brazil a certain lunch was served on Wednesdays and Saturdays. 
According to my source, this meal is never available on any other day or any other time, and further, you can order whatever you like on Wednesday or Saturday for your midday meal in a restaurant but what you will be served is: feijoada.
9. Feijoada is Always ALWAYS followed by an orange.
No reason was given. If you know why this is please leave a comment below! Inquiring minds need to know.
Nights like this are why I love being a Local Coordinator with Au Pair USA. When we begin asking questions about other people and cultures and the way we live we begin to understand ourselves in new ways. For instance, I never knew that I believed that beans do not belong at breakfast until I learned about a fry up! Now I can't wait to try it myself.
Patty Thomas
Patty is the InterExchange Au Pair USA Local Coordinator for Ventura County.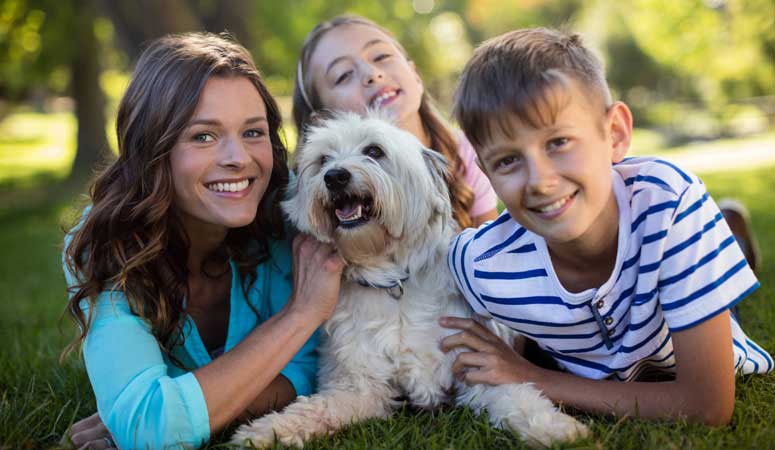 Experience life in the U.S. while living with a welcoming American family.
Sign Up
Learn More
Call Us