---
Memories That Mean the World: Can Lightning Strike Twice?
---
4 minutes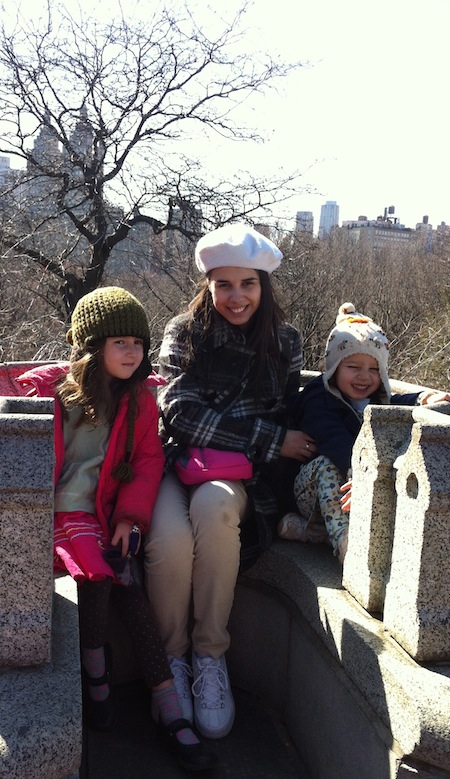 At InterExchange Au Pair USA, we're celebrating our 25th anniversary this year by sharing Memories That Mean the World. What's a Memory That Means the World? For us, it's the type of memory that only happens through cultural exchange, when young au pairs from around the world make unforgettable connections with the U.S. host families that welcome them.
This month's Memory That Means the World comes from Mila, from Serbia, and her host family, the Cahill-Yadaos. This family previously hosted the 2010 IAPA Au Pair of the Year, Mayumi Yano.
"Mayumi is irreplaceable. She was and is presently a large part of our family and hearts. How is it that we could have another au pair equal in her qualifications?" wrote the Cahill-Yadaos. "It may not seem fair to have a family have an award-winning au pair twice, but as we tell our children, life is not fair, but it is good. For us, lightning has struck our family twice; we have another award-winning au pair. Her name is Mila … and she is extraordinary."
This type of lightning brought with it many memories – and surprises – for the family's two daughters.
Mila started her relationship with the girls off right by instituting a special day called "Surprise day."
"Surprise day is a day when Mila gives the children some special treat," wrote the Cahill-Yadaos. "On the very first 'surprise day,' the girls were brimming with anticipation and excitement. That day Mila played the flute for them."
Since then, she has given the children many other unique and special gifts. The family explains that "these range from hearing her sing their favorite song, to crepes made with chocolate filling, to a fun-filled picnic in the park, to a package of bubbles that 'never' pop, to glowing stars that she put in special constellations on the girls' bedroom ceilings; they are filled with the richness and wonder of life, love, and good care."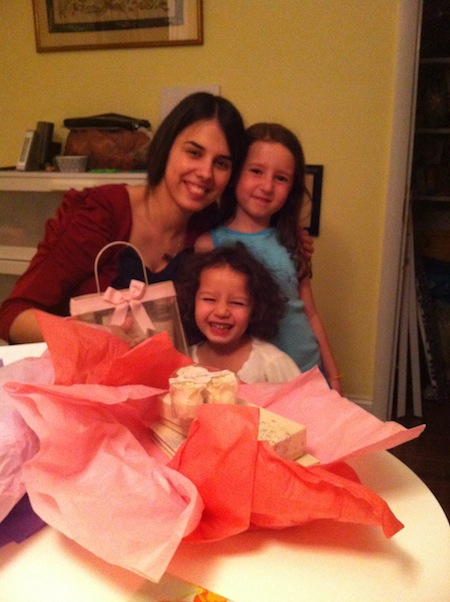 Back home, Mila attended boarding school and rarely cooked anything more challenging than a pasta dinner. The Cahill-Yadaos knew this before Mila's arrival, and were eager to help her broaden her culinary horizons. They found their new au pair to be a quick learner.
"Now in addition to making Serbian and Hungarian specialties, she is making corn on the cob, artichokes, chocolate muffins, American-style pancakes, the best chocolate chip cookies ever, and somehow makes both nutritionally balanced and completely delicious food for the children," wrote the Cahill-Yadaos.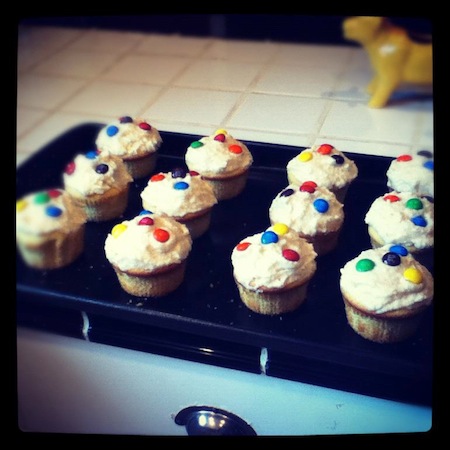 Mila is also a musical talent, having mastered both the traditional flute and the Irish flute. She brought both with her to New Jersey, and utilized them to give her two host kids the opportunity to learn their first instruments.
"She has joyfully and patiently taught the children several songs on [the Irish flute]. The children now proudly, although not yet melodically, play their first musical instrument with their special friend, Mila. She has taught them the value of practicing something so that one might get better at it, both through her own diligence in her free time, and by having regular music time with the children so she can guide them in loving and appreciating music," wrote the Cahill-Yadaos.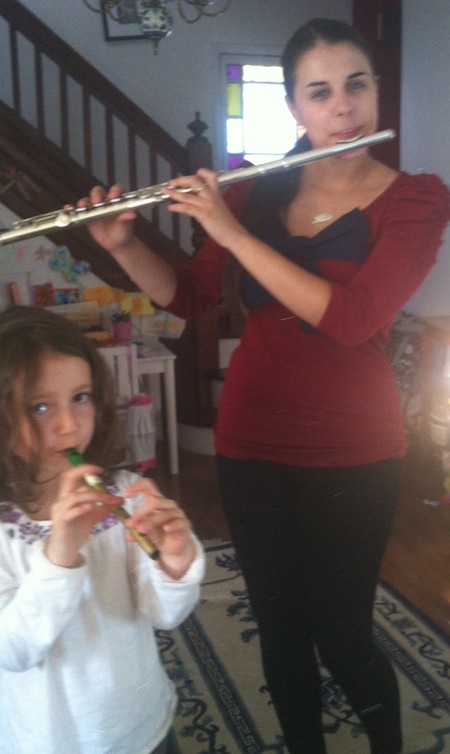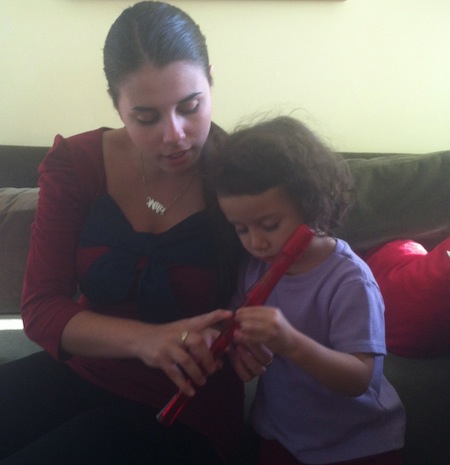 Mila's impact extended far beyond the expected and gave the Cahill-Yadaos the astounding feeling of lightning striking twice. She was determined to be a part of the children's first day at school.
"She not only made them a special send-off breakfast, but she drove with us the 30 minutes there and 30 minutes back to see the girls off for their first day," the family wrote. "She came with us to the parents' welcome reception."
Mila's actions make it clear that she is truly dedicated to the kids' well-being. The Cahill-Yadaos noticed her beaming proudly while watching their daughter Caitlin in her first assembly. When she had a dream that Caitlin had a cavity, she helped her to improve her brushing technique (Caitlin still has no cavities yet!). Mila kept the family updated during the workday with pictures, and she even helped the kids to write and illustrate their own chapter book ("The Adventures of Dandelion and Pansy").
"The list of amazing ways that Mila has cultivated ways to connect, communicate, and be an incredible person in our lives [never ends]," wrote Mila's host parents.
Want to read about more Memories That Mean the World? Read our previous posts: