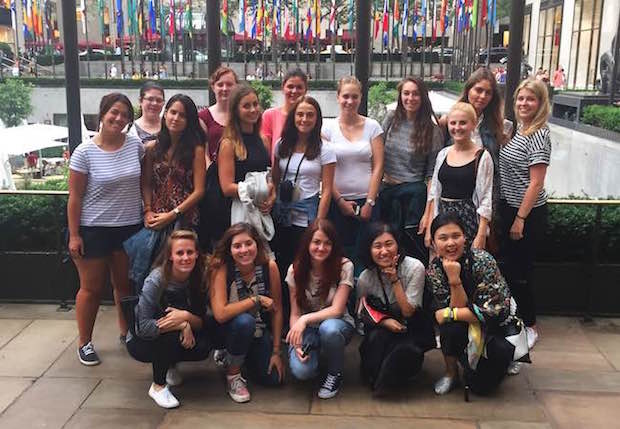 Our Au Pair USA Orientation and Training program is something that sets us apart from other au pair agencies, and definitely something that we suggest researching when taking a look at which au pair agency you'd like to work with.
Au Pair Training Before Flying to the U.S.
After you match with your au pair, she or he completes an interactive online course that covers all aspects of the au pair program, including rules and regulations, arrival, life as an au pair, Local Coordinator information, how to mitigate problems and how to be a successful au pair.
Au Pair Orientation Week in New York
All of our au pairs must attend an orientation session in New York. The Au Pair USA Orientation and Training program covers intercultural communication, childhood development, first aid, health and safety, and hands-on adult and infant CPR.
All au pairs must practice the CPR technique on both adult and infant-sized mannequins in a fully hands-on learning technique. Everyone is on the floor with the dummies practicing the correct procedure. In fact, we have had two InterExchange au pairs use the techniques they learned during their training to save the lives of their host children!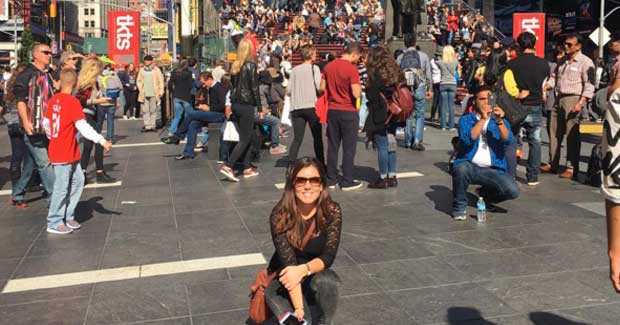 Au pairs stay at the Hotel New Yorker in Midtown Manhattan during the Orientation and Training program. The hotel is near Times Square, and is convenient for the New York City tour that au pairs take on Tuesday evening after the day's lessons. Au pairs often check out the sights in their free time, such as Times Square, the Empire State Building and the Statue of Liberty.
During this week, the curriculum includes a number of child care-related lessons and workshops, such as safety, crafts, and play. Other topics include program rules and regulations, driving in the U.S., U.S. culture, and dealing with culture shock!
Au Pair Training Throughout the Year
We work with our au pairs throughout the year to ensure that they are continuing to learn! We require that at least four cluster meetings (when the entire group of au pairs meets together with your Local Coordinator) per year have a cultural focus; often, many more than that do. Aside from cultural exchange, cluster meetings are also an opportunity for au pairs to discuss what is going well, what could be going better and strategies for improvement.
Stephanie Willhide
Stephanie started her career working for a cultural exchange program that supports English language learning in Chilean public schools. She came to InterExchange's Au Pair USA program in 2013, and now works as the Web Developer.