---
Raleigh Summer Bucket List
---
5 minutes
Summer is officially here and the kids are out of school.  If your family is like mine, you are looking for fun things to do during the day to stay busy and have fun on these summer days. The au pairs I work with through InterExchange Au Pair USA are also looking for things to do with their host children this summer. Thus I put together our Summer Bucket List to help us remember the fun ideas my family has come up with to do this summer, and I thought it might be helpful for au pairs or others in our Greater Raleigh, NC community to see our list and use it to spark your own ideas.
You might make a huge list on the door like we did or write down your ideas on a scrap of paper to put on the refrigerator. However you keep up with your list is fine. The important thing is to have fun, explore our area, and learn something new occasionally too! Here are the things we are looking forward to doing this summer in no particular order.  What would you add to this list?
Free Raleigh Area Museums and Parks
North Carolina Museum of Natural Sciences – The Science Museum explores North Carolina's diverse animals, plants, and environment. Fish, turtles, snakes, and more await visitors. Storytime is Monday-Friday at 10:30, and you can "Meet The Animals" throughout the day.
North Carolina Museum of History – Explore North Carolina's rich and fascinating history. The NC Museum of History has pirates, cars, sports, dresses, dolls, and more!  There is something for everyone to enjoy.
North Carolina Museum of Art  – Pack a picnic and enjoy the beautiful outdoor Art Park at the Museum. It is part of the Raleigh Greenway system and includes a big pedestrian bridge across I-440 where kids can watch and wave to the traffic below.
Prairie Ridge Eco Station – This 45 acre park a part of the NC Natural Science Museum, though it is located at 1671 Gold Star Drive off Edwards Mill Road (near the RBC Center). It includes a natural playground, prairie, forest, pond, and more environments to explore.
Cedar Hills Park Disc Golf – Cedar Hills has a nice Disc Golf course in addition to a playground. The day we went, we enjoyed a picnic with our cousins and then some of the family disc golfed while the others played on the playground equipment.
Eastgate Park –  This playground is fenced in and has a nice toddler area and separate big kids area. It has picnic tables and is smaller and usually a bit quieter.
Laurel Hills Park – This wooden playground looks like a castle and has lots to explore. It has a Community Center with restrooms right next door.
Pullen Park – Raleigh's premier park has a train, mechanical boats, paddle boats, a carousel, and more! It was the first public park in North Carolina when it opened in 1887, and is the 5th oldest Amusement Park in the US and 16th oldest in the world! (The amusements cost $1/person, but the playground is free.)
Kids Together Playground at Marla Dorrel Park – This immense playground in Cary offers multiple play areas including a riding track for scooters and bikes for kids. It is a handicap accessible park and features Katal, a huge dragon sculpture to climb.
Bond Metro Park – This park in Cary covers 310 acres and includes a lake with boat rentals, walking trails, and the Lazy Daze playground.
Rose Garden – The Rose Garden by the Raleigh Little Theater is a hidden jewel tucked away near Cameron Village. Featuring over 56 varieties of Roses that bloom from May to the Fall, this beautiful location is perfect for a picnic.
Raleigh-Durham International Airport Observation Park – Watch planes land and take off from the Observation Deck and listen to the air traffic controllers talk to the pilots through the speakers. There is a playground and sandbox next to the Observation Deck that provides a nice place to play while the planes are flying overhead.
Additional Raleigh Opportunities
Marbles Kids Museum – Marbles is a hands-on museum for kids to explore, imagine, and create. Play is the center of everything at Marbles. From a Firetruck to an Ambulance, Pirate Ship to a Giant Piggy Bank, a hockey rink to a circuit board–learning happens through play.
Raleigh City Pools – Raleigh has nine city pools throughout the city that are inexpensive to visit. Four are indoor year-round facilities (Pullen, Optimist, Millbrook Exchange, and Buffaloe Road) and five are seasonal (Biltmore, Chavis, Lake Johnson, Longview, Ridge Road). In addition to large lap pools and baby pools that all facilities have, the Millbrook, Buffaloe Road, Chavis, Lake Johnson, and Ridge Road pools have splash pads with lifeguards on duty. Buffaloe Road also has a lazy river and large slide.
Wake County Library Storytime – Wake County has 20 Libraries throughout the county that all host free Storytime for children. Check each Library's online schedule for days and times for Storytime. Au pairs are able to get a free Library Card by showing a bill or ID card with your Wake County address on it to be able to check out books.
Jump Places – Raleigh has multiple stores that offer trampoline and inflatable bounce house jump equipment to help get energy out and have fun. Monkey Joe's, Pump It Up, and Coconut Charlie's offer indoor Bounce Houses, and Sky Zone and Defy Gravity offer indoor trampoline parks.
R-Line Downtown Circulator Bus – For kids who are fascinated with buses, take a ride on the R-Line downtown. This free bus circles through the main attractions in downtown Raleigh.
Baseball Game – Take me out to the Ballgame!  Enjoy this all-American pastime and take in a Minor League Baseball game with the Carolina Mudcats (Atlanta Braves Affiliate) in Zebulon or the Durham Bulls (Tampa Bay Devil Rays Affiliate).
Movies – Enjoy a Movie with your kids at one of the local theaters for just a few dollars. Many theaters offer Summer Kids movie deals for popular recent movies. Additionally various cities offer movies outside in the evenings. Check the full listing here from Carolina Parent Magazine.
Stay tuned for more blog posts about Raleigh Day Trips, Rainy Day Activities, and Fun-at-Home Ideas for summer.
Suzanne Miller
Suzanne is the InterExchange Au Pair USA Local Coordinator for Raleigh, North Carolina.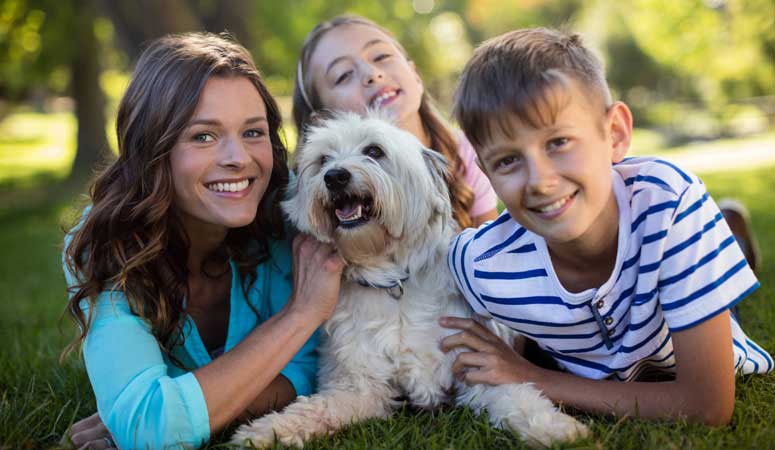 Experience life in the U.S. while living with a welcoming American family.
Sign Up
Learn More
Call Us