---
Summer School Options for Seattle-area Au Pairs
---
3 minutes
Well, the kids are out of school for the summer, but perhaps you'd like to be in? Community college classes can be a great way to get out of the house, meet other young (and older) adults and be exposed to a new topic/skill. And the longer summer days might make evening transportation less a worry.
Continuing Education
In our area, continuing education classes at a local community college are likely the best way to complete your required six credits (or 60 credit hours) for your au pair program. They are more affordable than mainstream college classes, and are often scheduled for evenings/weekends, which can match better with your work schedule. Many local schools have summer classes just starting this week and month. Sign up soon if you are interested. Find a list (w/ direct links) on the next page of this blog.
4 things to be careful of when registering for classes as an au pair:
FIND ON-CAMPUS (or in-person) CLASSES. Online classes (computer only) do not yet count.
CHOOSE the RIGHT KIND of classes. Find options which are "academic in nature." This can often be art classes (like painting, drawing, photography, drama), music, language (ESL + others), writing, etc., but not exercise, hobbies (like jewelry making), home & garden etc. It can be tricky because the "hobby," "business" and "lifestyle" classes are a large part of the Continuing Education listings, but most won't count for you.
CHECK AHEAD if a class will count. Get (optional) pre-approval from our NY staff with this link. You should get a response within 48 hours.
ASK FOR PROOF. Some schools will ask if you want a "Certificate (or letter) of Completion" as you register. You DO. Some charge a small fee ($10-15) for this before/after the class. It helps to mention it to your host family (when helping you register) and also to your class teacher (on the first class day) that you will need this at the end.
Continue reading for schools and Continuing Education class links.
NORTH Seattle College (near Northgate) has some Continuing Education classes starting this week and later. ESL & other languages, Visual Arts, Music & Drama classes have often been approved before.
Seattle CENTRAL College (on Capitol Hill) has many Visual Arts Continuing Education Classes listed for this summer, as well as some Languages.
SOUTH Seattle College (in West Seattle) has Art & Music classes available. Choose "In-person" (compared to online).
BELLEVUE College has many Continuing Education classes available this summer. Language (including Sign Language) and Art Categories have been popular (and approved) for other au pairs.
For North Eastside au pairs, Everett College has a Continuing Education Site in BOTHELL, WA. For a summer course listing follow this link (under Personal Enrichment) and look for Language or Arts classes.
For South End au pairs Green River Community College (in Auburn, WA) offers many Arts and Language Classes.
Travel option - If you can save enough money to pay your own flight and lodging, ask your family if your schedule might allow for a weekend "travel" class in CALIFORNIA.* Alliant International University has courses in San Francisco, San Diego, LA and more, and has been approved to count towards your requirement.
Happy Learning!
Click here to contact your Seattle area InterExchange Local Coordinator for an comprehensive list of local schools, Continuing Education links, or other information.
Tauryn Beeman
Tauryn is the InterExchange Au Pair USA Local Coordinator for the Seattle area.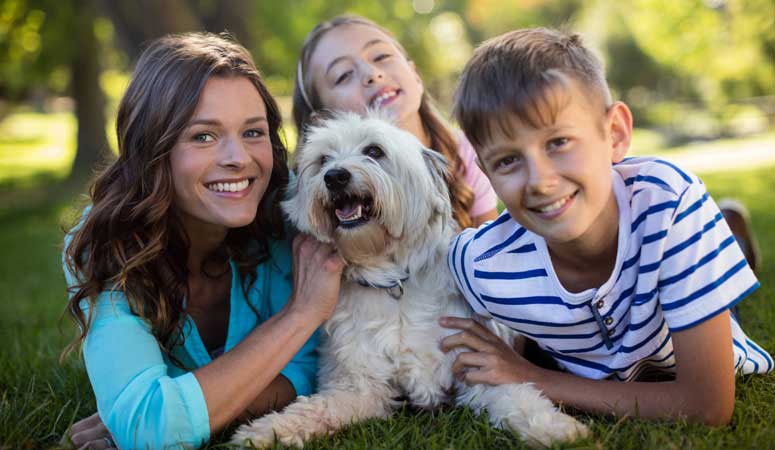 Experience life in the U.S. while living with a welcoming American family.
Sign Up
Learn More
Call Us