---
Cell Phones and 9 Apps for Au Pairs
---
6 minutes
One of the biggest questions I get as the Local Coordinator for InterExchange Au Pair USA in Raleigh involves cell phones for au pairs. Cell phones are a part of our lives today, and really can't be avoided. Many homes have gotten rid of their landline, so having a cell phone is a necessity to communicate with the host family and use in case of an emergency.
There is no one right way to work out a cell phone for the au pair. Some au pairs bring an unlocked phone from home that can be added to an extra line on the family's plan. Others have a phone the family provides for work purposes. Still others purchase a phone when they arrive and buy minutes to add to it when they run out. If the host family requires the au pair to have a cell phone to use for work, then the host family needs to pay the au pair's cell phone bill.
LOCAL COORDINATOR TIP: Host families should discuss US cell phone practices and usage with the au pair, since cell phone systems vary from country to country and bills can quickly add up by accident. Be sure the au pair knows not to make international calls or send international texts unless your plan allows for that. Skype, Google Voice, Google Hangouts, Facebook messenger, and WhatsApp are free alternatives to call and text internationally.
It is important for the host family to consider how they plan for the au pair to use a cell phone–either for just personal use or also for work– and the the host family and au pair discuss their plans for a cell phone before she/he arrives into the US. One thing to keep in mind is how the au pair will communicate with the family while she/he is traveling to the host family in case flights from NYC are delayed or their travel plans get rearranged.
PLEASE NOTE: One important reminder to all au pairs is that you are NOT to be using their phones while you are working unless it is to communicate with the host family or in an emergency. Otherwise the phone should be put away and not in use.
9 Helpful Apps
There are a few apps that I recommend over and over for au pairs to have on their phones to use when they are NOT working. These are some I find very helpful for being an au pair and also for living in Raleigh. When possible, I've included links for both the Android and iOS Apple operating systems. (None of these apps are sponsored or provide compensation for my endorsement.)  
WRAL Weather Alert
This app comes from Raleigh's local CBS News station WRAL. It alerts you to severe weather in your immediate area by coming on and reading the alert aloud. It is great especially for thunderstorms, tornadoes, and flooding in case an au pair is either out with the children or at home and needs to seek shelter to stay safe. Android iOS
Google Maps
It can be difficult to navigate in a new city with new road signs and a new language. Having an app to help you find where you are going is important. Google Maps allows you to put an address in,  use a business name, or search for a place close by and get directions in real time. It will navigate for you and help you detour or reroute you if needed. It is also updated regularly, so new roads or road changes can be addressed quickly. If an au pair is driving for work, I always encourage host families to be sure the au pair has access to navigation assistance whether it is through their phone or a GPS device. It is not required, but it is a very nice, helpful gesture.  Android iOS
Google Calendar
Each month the Local Coordinator sends out the Monthly Updates with dates of the upcoming cluster meetings, host family days, special events, and more. Plus host families and au pairs can use the calendar to keep up with vacations, upcoming events, birthdays and all that goes on in their lives. A calendar app gives the au pair a digital copy of the Weekly Planner Guide that InterExchange Au Pair USA gives each au pair to use during her/his year here to keep track of their work schedule and more. Android iOS
CamScanner
During an au pair's year there are documents that need to be scanned and uploaded into InterExchange Au Pair USA's Passport Website. Having a scanner app allows the au pair to use the phone's camera to take a picture and convert it into a PDF to upload. This is especially helpful at the beginning of the year to make copies of all the au pair's important documents to print extra copies for both the host family and au pair to keep. It's also good for the end of an au pair's year to upload their education certificates for classes they completed, Cluster Meeting Completion Cards, and other important documents. CamScanner is available for Android and iOS.  
Convert Any Unit Free
Often au pairs are familiar with the metric system and celsius temperatures and need help understanding the US's measurement system or they want to convert US Dollars into their home currency. This app converts units of measure and money quickly and easily than taking out a pen and paper.  iOS  Android (This is a similar Android app.)
Shutterfly
Taking photos is a part of life, and au pairs want to capture all the memories they make during the year! Shutterfly.com is a website that allows free photo uploading to save all these memories in one place. They have Share Sites that allow photos to be shared with family and friends while protecting privacy. Shutterfly also allows you to create photo books and gifts with your photos, so you can do something with all the digital photos you take. The Shutterfly app allows easy uploading of photos from your phone to the website, so photos are safe in case a phone gets lost or broken. It also allows the photos on the phone to then be deleted after upload, so it saves memory on the phone. REMEMBER: Au Pairs are NOT allowed to post photos of their host children to anywhere online without host family permission.  Android iOS
Vimeo
Vimeo is a video service that you can upload the videos you take on your phone to keep them safe. It has both a free and paid option, and allows videos to be password protected for security. Use this site to upload your videos to be able to store and share them, and save space on your phone. Android iOS  
NC Museum of Natural Sciences
The NC Museum of Natural Sciences has an iOS app (hopefully an android app will be available soon) that gives information about their exhibits including a map of both the main Natural Sciences building and the Nature Research Center. This is a great free museum in downtown Raleigh to visit with your host kids.  
IndyGo
The Independent Weekly is a local Raleigh-Durham-Chapel Hill free newspaper that lists lots of activities going on in the Triangle in their Calendar of Events. Their IndyGo app brings those events to your phone, so you always know what is happening in the area. Android and iOS
Suzanne Miller
Suzanne is the InterExchange Au Pair USA Local Coordinator for Raleigh, North Carolina.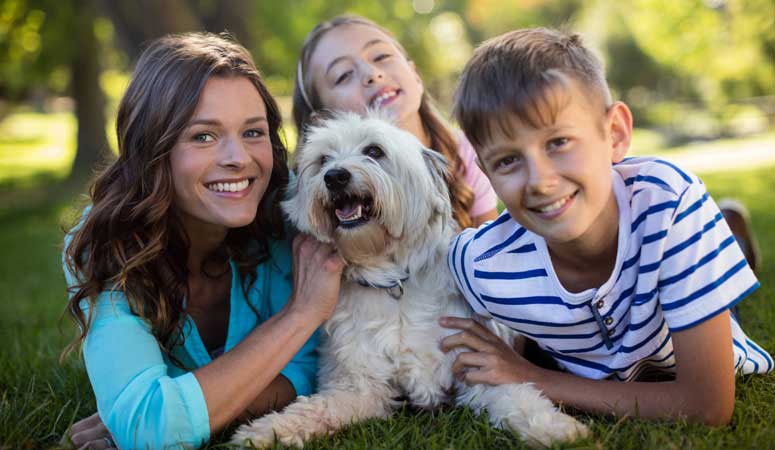 Experience life in the U.S. while living with a welcoming American family.
Sign Up
Learn More
Call Us