---
J Day and How My Albany Au Pairs Honored the Event
---
4 minutes
About three weeks ago, I heard from one of my au pairs, Chanell, who asked if I would be celebrating J Day, a nationwide celebration of the power of international exchange. Here's a quote about J Day, which get its name from the J-1 Visa, which au pairs use to come to the United States: it's "a celebration of the power of international exchange, taking place across the USA on August 3rd, 2015. This year's theme is 'Eat, Play, Give', encouraging participants to give back to their communities while celebrating cultural exchange."
I told Chanell that I would be out of town the weekend before August 3rd and wouldn't be help to help organize an activity. She decided to contact different programs in the greater Capital District and find an organization that would be interested in having au pairs volunteer. Eventually, Chanell discovered the Capital City Rescue Mission and the staff there was happy to have our au pairs come in for an afternoon.
Here is what my au pairs can do to organize a serious volunteer effort without me!! On Sunday, August 2nd, in mid afternoon, eight of my au pairs went to the Capital City Rescue Mission in Albany, NY, and spent three hours preparing meals and talking with the residents/guests living in the shelter. One of the leaders of the mission spent considerable time explaining what the mission does for the homeless and the impact it has on the community at large. Here are some comments my au pairs made following their volunteer experience:
Charlotte (from the U.K.)
Charlotte (from the U.K.) said the staff and the people living there were extremely grateful for their help. She was surprised by the size of the shelter, which includes dormitories, a chapel, a television room and large bathrooms and that there were facilities for men, women and children. She said this type of volunteering is very typical in England, with similar charities and similar homeless shelters.
Olga (from Poland)
Olga (from Poland) told me that the mission is an awesome place with awesome people and she was impressed within minutes of being there. She was surprised that anyone can volunteer, regardless of age. She said time passed quickly and the people were grateful for their help. She plans to return in the future to volunteer. She said that in Poland they have smaller programs for the homeless but it is too expensive to have something so this comprehensive. I quote her here: "Sum up, I'm glad that I can help all of these people - it was the best 3 hours which I spent! We shouldn't be afraid to help other people, this is very easy work for us sometimes to save other person's life."
Magda (from Poland)
Magda (from Poland) told me she was surprised how important religion is at the shelter and that such faith helps people with addictions. Here is a quote from Magda: "The best was the moment when after a meal everybody gave us thanks and was applauding. I regained my energy in a moment!"
Chanell (from Australia)
Chanell (from Australia), our organizer, surprised herself. She said it was a life-changing experience! Then she continued to tell me how welcoming everyone was to the au pairs and that the shelter was much bigger than she expected and how well cared for everyone is. I quote her directly: "We could not have chosen a better mission for the day." Most importantly, she said "this year has definitely changed my view on life and has been a real eye opener!"
Petra (from the Czech Republic)
Petra (from the Czech Republic) told me that they toured the complex and it is awesome. She said there is nothing as comprehensive as this in the Czech Republic. She said the au pairs helped with the vegetables and desserts and then put the meals on plates and served them to the residents. They also helped clean the dining room afterward. To quote Petra: "This is amazing that someone does this for other people. Residents there know they have another chance for a normal life."
Kelly (from South Africa)
Kelly (from South Africa) said she was surprised and then amazed that people who have almost nothing had huge smiles on their faces when the au pairs served them dinner. The entire experience wasn't what she expected. It made her very happy and she wants to volunteer again. She felt it was life changing and to quote Kelly: "It makes you grateful for what you have."
Belle (from South Africa)
Belle (from South Africa) said that the experience was similar to shelters in her part of South Africa but more religious oriented. She was pleased it was so clean at the mission center and had such good facilities. She said she was really happy to be there, although it is different than the volunteering work she does back home.
I am so delighted that my au pairs organized a serious volunteer effort without my participation. They are to be commended.
Nina Kryzak
Nina is the InterExchange Au Pair USA Local Coordinator for the Albany area.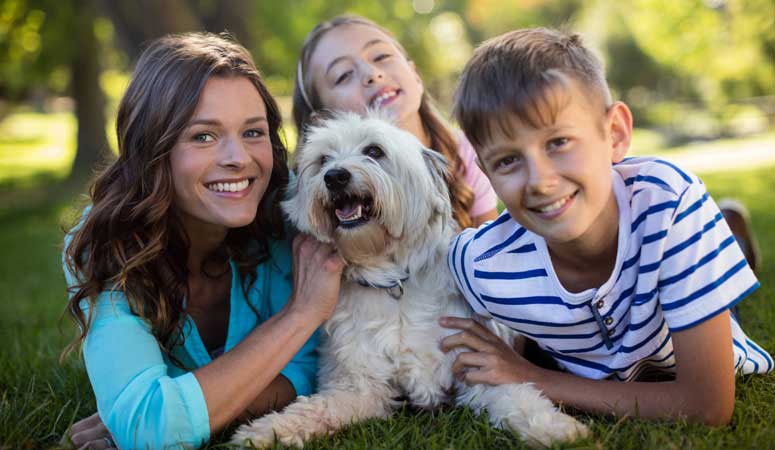 Experience life in the U.S. while living with a welcoming American family.
Sign Up
Learn More
Call Us