---
Back to School Prep as a Family and Au Pair Team!
---
4 minutes
Getting ready for school (for a new year, week or day) goes beyond the supplies and homework in kids' backpacks, as any parent knows. Getting out the door (on time!) has more to do with the little things like socks, lunches, coats and that last missing thing. Here are some ideas on how au pairs can help direct the chaos, working together with the host parents as a school-prep team.
Here are some topics that can be discussed ahead of time, especially if your au pair is alone many mornings "sending them off."
The Week Before
Who's where when: discuss with your host family the general plan for school days, timing and transportation. Who will be the kids' main support getting out the door? What prep routines does the family usually use (packing lunches the night ahead, leaving completed homework in backpack, etc.)?

Supply wise: the parents will likely purchase required supplies for each child (and perhaps their class). Check in about which items will stay at school (do they need name labels?) and where the others should be kept at home.

Days on/off: ask where the main school calendar is kept, and how you can tell if there are holidays, teacher work-days or early dismissals coming up.
The Day Before
Road Plan: review where each child will go for drop off and who takes them. Ask what to do (who to call) if a bus/ride is late or missed? Or if a child is ill.

Layer up:  confirm with the parents their expectations for school layers (coats/hats/shoes/etc.) in what type of weather. Many pre-K to teens would walk outdoors with short sleeves in winter, saying "I'm fine," but many parents would not agree. Are umbrellas/coats/etc. available if needed?
The Night Before
Food prep: Do the kids have/need new lunch bags/boxes? What containers are used to pack for that – or how is "lunch money" passed to kids for the day/week?

Clothes calls: Are there uniforms, or dress codes (length/style etc.) that you should be aware of for older kids (or help pick out, when younger)? Does the family need/want your help getting clothes ready and/or laid out ahead? Having items out the night before can increase morning speed.

Packing List: confirm with parents (and kids) the order of prep tasks required in the morning. Post the list somewhere easy to see for elementary age children, add pictures for younger kids.
The Morning Of
Extra Time gap: it's amazing how a few "last things" can easily take more time than you have. Triple what time you think you'd need (the first days), and keep kids moving with goals – but not high anxiety.

Feeling strange: it's good to remember and acknowledge that many kids are unsure or frightened of new experiences ahead, which they can't quite picture. Talk through some main activities they have to look forward to, and people who will be helping look out for them.
While They're Gone
Look around: for extra supplies left out (backpacks, coats, lunches…) and decide if they're needed for today – or just tossed aside while looking for something else? Help them find their "homes" with a quick tidy up.

Wash up: getting some laundry or dishes started before getting on with your day can help the household run more smoothly, and will be appreciated.
Just After School
Settling in: make a plan (with the parents and/or kids) of where will be a good place for backpacks, lunch bags, school announcement forms and homework lists to all go when unpacking. Kids might be "too tired" to unpack right away, but making it an after-school routine calms the evenings and mornings in the future.

Snacks & screens: discuss ahead with your family what regular/special snacks are allowed after school and if kids can make some for themselves. Also make sure you know what type of computer/TV/gaming screens are allowed in the afternoon before/after homework is complete.
Longer Term
School events: check in with the kids and parents about possibly attending special event nights at the school and/or volunteering (if your scheduled work time allows).

Sports & pals: soon other sports/lessons/activities will be added to the weekly schedule and invites for playdates will be sorted out. Find a way to communicate kids' interest/invites to parents so outings can be arranged, if desired.
Tauryn Beeman
Tauryn is the InterExchange Au Pair USA Local Coordinator for the Seattle area.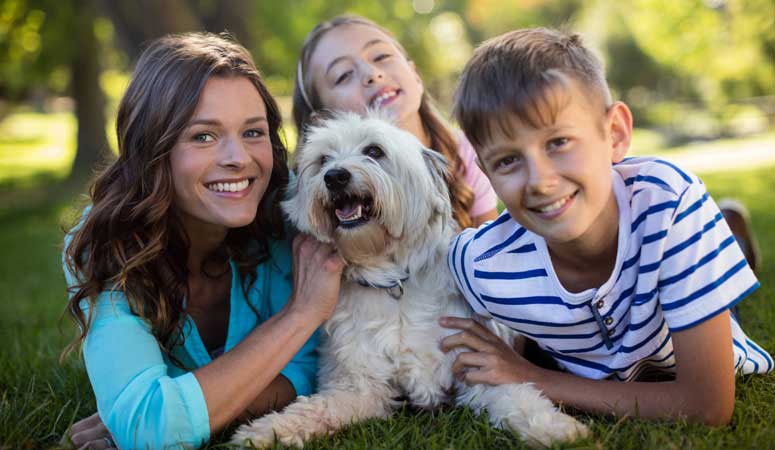 Experience life in the U.S. while living with a welcoming American family.
Sign Up
Learn More
Call Us