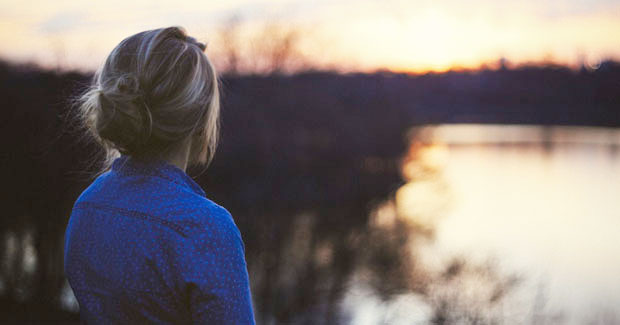 Photo courtesy of Pexels
Life's Ups and Downs
Being an au pair is an exciting time, and comes with ups and downs just like any other experience. We don't always want to talk about culture shock and homesickness, but au pairs and host families need to learn about them and work together for everyone to make the best of their time together.
The First Week: Orientation
Photo courtesy of Pexels
Orientation is an exciting, adrenaline-filled time for our au pairs! Many au pairs are setting foot in the U.S. for the first time. InterExchange Au Pair USA au pairs spend their first days in New York City, staying in the middle of Manhattan. Au pairs spend orientation going over first aid, life in the United States, living with a host family, and more. It's an exciting week, and au pairs' enthusiasm is as bright as the lights in Times Square!
Phase 1: The Honeymoon Begins
Photo courtesy of Pixabay
Once orientation is over, au pairs head to their host families' homes. This first weekend is a great time for au pairs to get to know their new families, begin the cultural exchange that is so key in the au pair program and learn about daily routines. This initial phase is a truly exciting time for au pairs and their host families, and this new life may appear absolutely flawless.
Phase 2: The Routine Sets In
Photo courtesy of Pexels
A few weeks in, everyone has figured out the daily routine. Life has become "normal" once again, and au pairs have begun to notice the differences between cultures as they make friends and start taking classes. Some frustration and confusion can start to creep in as these cultural differences spring up.
Phase 3: Homesickness
Photo courtesy of Pexels
After a few weeks, don't be surprised if home homesickness and culture shock enter the scene. It takes many forms – tears, anger, anxiety, oversleeping, or just a general sense of "blah." The symptoms of homesickness vary for everyone, and can last a few days or longer than a few weeks. Not all au pairs experience homesickness, but almost everyone does at least to some degree. It's part of being an au pair, so don't worry about it!
Photo courtesy of Pexels
If you're experiencing culture shock, ask for help! Your Local Coordinator can be a big help, so meet for coffee to talk, or ask your host family for assistance when times are difficult. Working together is usually the cure.
Here's a great article about culture shock and homesickness. It was intended for Americans living overseas, but is also a great resource for au pairs.
This graph about the assimilation process is a pretty good example of the au pair and host family relationship too. Your experiences as a newcomer to any area or phase of your life will go up and down, like riding a wave.
Graph adapted from Northeastern University
Au pairs usually get through stages 1 and 2 in a month or two after arriving to the U.S. Month 3 often brings with it stage 3, when you might encounter difficulties in the au pair and host family relationship. Always remember: You are not alone! We at InterExchange are always here to help.
Phases 4 & 5: The Good Life!
You've developed a new hobby, you're traveling around this beautiful, diverse country, you've already made friends and are continuing to make new ones. You've begun to know where the cool local hangouts are and appreciate both things about U.S. culture and your home culture.
Photo courtesy of Pexels
This is what you can expect after you get out of that pesky stage 3 and enter stages 4 and 5: Adjustment and Appreciation.
Don't Go It Alone: Find Help With Homesickness!
Sometimes solving a problem by yourself is the best way to do it. Getting over homesickness alone is not one of these times. Ask your host family or Local Coordinator for help and talk about your feelings. This will help you get through the discomfort and frustration that stage 3 brings. We're here to help, so please reach out to us at InterExchange so we can help make this the best experience possible!
Suzanne Miller
Suzanne is the InterExchange Au Pair USA Local Coordinator for Raleigh, North Carolina.