---
Au Pairs Take Volunteering to an International Level
---
2 minutes
Never doubt that a small group of thoughtful, committed citizens can change the world; indeed, it's the only thing that ever has.

Margaret Mead, anthropologist
September 19, 2015 was International Beach Clean-up Day. What better way to give back to our community and our world than to help clean our beaches? We joined over 500,000 volunteers worldwide to help clean our coastlines. While our au pairs come from over 40 countries, we are all connected and affected by our environment. We took our monthly cluster meeting as an opportunity to make a difference in that environment and volunteer.
Au pair agencies are required by the U.S. Department of State to have monthly cluster meetings. This is a chance for me as the Local Coordinator to check in with all of the au pairs in my area, as well as a chance for all of the au pairs to meet and socialize with each other. At InterExchange Au Pair USA we like to make these meetings special, either by continued learning, experiencing fun American culture or volunteering and giving back. This month we went to Theodore Roosevelt Memorial Park in Oyster Bay to aid in cleaning our beaches.
This cluster meeting provided the opportunity to combine learning, culture and volunteering, so much so that I incorporated my daughter's Brownie Troop in the event and had us all cleaning the beaches together. We all learned the importance of keeping our environment clean and how even the smallest of trash can damage our waterways. We noted how our waterways are connected and that litter on one end of the world can have a ripple effect and affect another part of the world. This was especially amazing as everyone could see people of all ages from many different countries cleaning together. Along with this education we got a chance to see a beautiful local beach and note how boating and sea life is a very big part of our local Long Island living. I encouraged all of those in attendance to go home and continue the volunteer efforts by cleaning around their properties and local roads where they are live.
Experiences like this one are where I get to really appreciate the au pair program and how it opens up our world. Connecting a bunch of 8-year-old Brownies with young women from around the globe to make it a better place may top my list!
No act of kindness, no matter how small, is ever wasted.

Aesop
Jill DeMarco
Jill is the InterExchange Au Pair USA Local Coordinator for the North Shore of Long Island.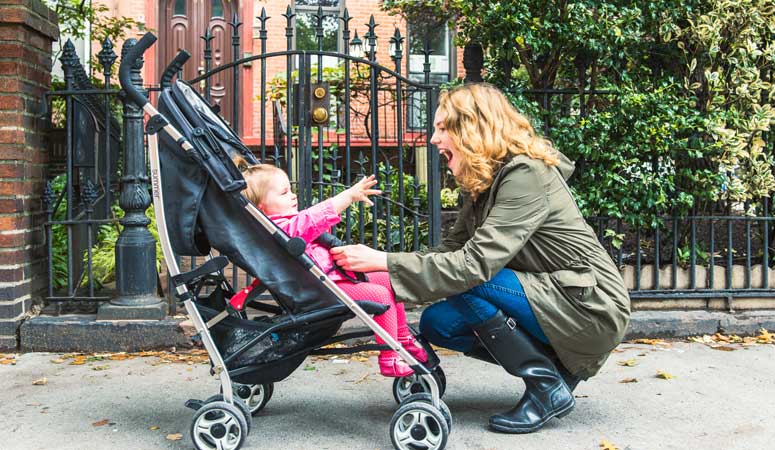 Childcare you trust and your kids love
Sign Up
Learn More
Call Us