---
Beaches, Parks and Road Trips: Au Pairs and Summer Fun
---
4 minutes
Anneleen makes friends with dolphins! Photo courtesy of Anneleen De Wispelaere
Au pairs are on the move! We're thrilled to hear that our au pairs have been having some amazing experiences this summer, from road tripping with new friends to showing their own families around the U.S. Here's just a sampling of what our au pairs have been up to.
They've been vacationing with host families!
Many of our au pairs have gotten to go on vacation with their host families! This is a great way to see more of the U.S., and also to bond with the family.
Photo courtesy of Pexels
Anneleen, from Belgium, says, "In the first month of summer, my host family and I went to the outer banks in North Carolina. We stayed at their beach house for about 10 days." But, that wasn't the only vacation that Anneleen took! "And if that wasn't enough," she says, "at the end of the summer my host family went on a cruise to the Bahamas … and they took me! I had a great summer here in the States! I'm a very lucky au pair because not every host family takes their au pair on the family vacation!"
Daniela, from Costa Rica, also travelled with her host family to St. Augustine Beach in Florida, and Melissa, from Mexico, got to go with hers to Virginia Beach.
Daniela is having a great time at the beach! Photo courtesy of Daniela Gomez
Katelin, from the U.K., got a chance to go to Maine with her host family: "During our time in Maine we lived in a beautiful beach house and did things such as hiking and eating lots of awesome ice cream!"
Suzanne, from France, says, "I traveled to Ocean City for 4 days with my host Family. The weather was really nice and I had some great moments with my host kids!"
Au pair footprints and host kid footprints together on this beach! Photo courtesy of Kelly Meijers via InterExplorer
They've been vacationing without host families!
All au pairs earn 2 weeks of vacation during their au pair years. We encourage them to travel as much as they can, so that they can experience everything that the U.S. has to offer!
Daniela says, "I went on a road trip from Atlanta to Alabama with my friends for our free weekend."
Suzanne has been traveling all over with friends! "I went for one weekend to Wilmington in North Carolina with my friend Lise and in August I spend 4 days in New York with Lise, the previous au pair of the family who came back for 2 weeks of vacation and one of my French friends who has been in the U.S. since June," she says. "It was all so much fun! My favorite place was North Carolina!"
Suzanne checks out the Statue of Liberty. Photo courtesy of Suzanne Durand
Suzanne bonding with a friend. Photo courtesy of Suzanne Durand
They're doing exciting things in their cities!
One of the great things about being a part of a community is taking part in everything that is happening in the area. Many of our au pairs have had the chance to enjoy summer around their new homes!
In addition to going on two trips with her family, Anneleen also had adventures at home: "When we got back home we had a lot of fun at home as well. While mom and dad were working I took my 2 host kids to the park, the water park and much more."
Katelin says, "I've also been lucky enough to have great experiences with friends this summer such as visiting theme parks, water parks & firework events in D.C.!"
Visiting a theme park is a great summer pasttime. Photo courtesy of Kelly Meijers via InterExplorer
Daniela says, "We also visited the aquarium and the zoo with the kids in the summer."
Melissa has been having a great time visiting parks and other local areas with friends! "All of it was awesome!" she says.
They're even hanging out with their own families!
Katelin says, "Whilst my family were here from home we spent 7 days in Virginia, where I am living, and 4 days in New York. We've done lots of very 'American activities' such as seeing a baseball game, going to a country concert, going bowling, exploring D.C. and of course doing a lot of sightseeing in NYC!"
Plenty of au pairs attend their first baseball game here in the U.S.! Photo courtesy of Kelly Meijers via InterExplorer
"I went back to my hometown to visit my family and friends," says Wanfang Zhao. She added that her favorite part was seeing her cousin and friend, both of whom are mothers! As an au pair, she had a lot to bond with them about.
Stephanie Willhide
Stephanie started her career working for a cultural exchange program that supports English language learning in Chilean public schools. She came to InterExchange's Au Pair USA program in 2013, and now works as the Web Developer.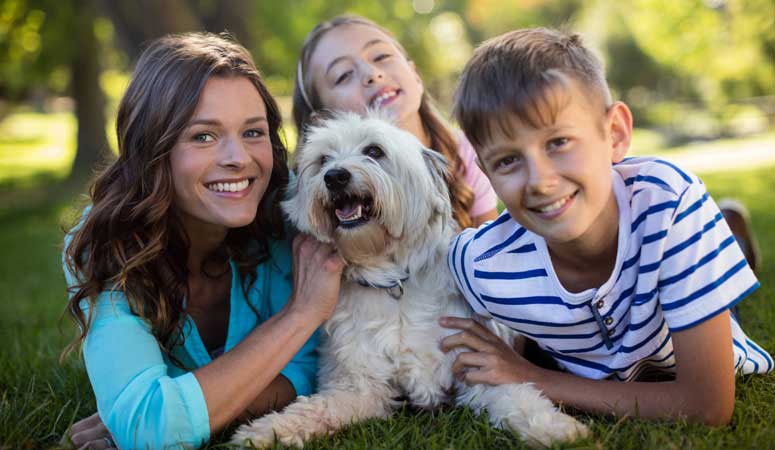 Experience life in the U.S. while living with a welcoming American family.
Sign Up
Learn More
Call Us