---
Magda's Au Pair Adventure in Hoboken and Beyond
---
8 minutes
We have many au pairs throughout the country who are having amazing experiences, and one of them is Magda, from Poland. Magda is currently living in Hoboken, New Jersey, but she is hoping to extend her program next year and see another part of the country!
Magda has a great international host family.
"My host family includes 4 people," explained Magda. "My host mom is named Ana, my host dad is Miguel, and they have 2 amazing kids: 5-year-old Antonio and 3-year-old Romeo."
Magda's host mom was born in Portugal, but when she was 4 months old, her family moved to Canada. Magda's host dad was born in the USA, but his parents are from Portugal as well.
"From the first time I saw their profile, pictures and read their letter, I knew, they are great people and I want to stay with them. They are easygoing, cheerful, and most importantly, I feel very comfortable with them, because from the beginning they have treated me like a family member!" said Magda.
She has a lot of fun with the host kids!
"We go to the park every day, and we have such a nice time," she said. "Lots of times, we have a picnic! When the weather is not good and we need to stay at home, we draw, do origami, play 'paper airplanes,' play hide and seek, play board games, and throw pajama parties. The kids love to dress up like superheroes, so we spend a lot of time wearing costumes and having tons of fun!"
Magda and her host kids also love going to the library together, attending local events, watching movies, and even going to the Hoboken Museum.
Magda says her host kids can always brighten her day: "What I like the most about working with my host kids, is even if you're having a bad day, Antonio is funny and silly and can always make you laugh. Romeo is my 'little monkey,' always hanging on my neck and giving me the best hugs and kisses. Together they can turn your bad day into the best one so easy!"
Magda also loves the way that they are interested in culture at such a young age.
"They know English and Portuguese, and they ask me a lot of questions about Polish! They really want to know a lot of about Poland, our culture, habits, and food. They are so smart for their age and I really appreciate that! They both are so creative, big dreamers and they already love to travel," she said, adding that you can never be bored when you're around these boys. She loves that they seemingly have thousands of ideas every minute!
Magda is having a great time living in Hoboken.
"Living in Hoboken is amazing experience!" she said of the New Jersey city just a short train ride from Manhattan. "It has a small town vibe, but still it's close to the big city. It's quiet place, with a lot of parks, friendly neighborhoods, and a nice waterfront. You can feel the Hoboken community everywhere, during local events, when you go to the playground with your kids or when you're meeting a lot of people on the street. All people are so friendly, and they smile a lot. Sometimes it feels like everyone knows each other. There are lots of restaurants here, so it doesn't matter if you're in the mood for local food or Italian, Mexican, Spanish, or any other type of cuisine, you can always find something for you. And everything here is in walking distance!"
Magda has seen more of the US than most Americans…
"As a person who love traveling and getting to know other cultures, I've been to many places," she said. In the U.S., Magda has visited Philadelphia, Boston, Houston, Dallas, San Antonio, Austin, New Orleans, Orlando, Miami and New York City.
"While I was traveling around these places, I only used CouchSurfing. That means that instead of using hostel and hotels, I stayed on local people's couches. That was the best culture experience I've ever had!" said said.
Magda also made "local" trips with her friends. She visited Paterson Great Falls, went hiking in the mountains, visited Anthony's Nose in NY, and went camping (4 times!) in Swartswood State Park.
…And more of the world than plenty of people!
During this year, Magda visited Toronto 3 times, and also Niagara Falls. She even traveled around Haiti and the Dominican Republic for 2 weeks.
"I also visited Portugal with my host family for one month," she said. "I saw a lot of beautiful cities. For example, Porto and Lisboa."
Magda feels welcome in the U.S.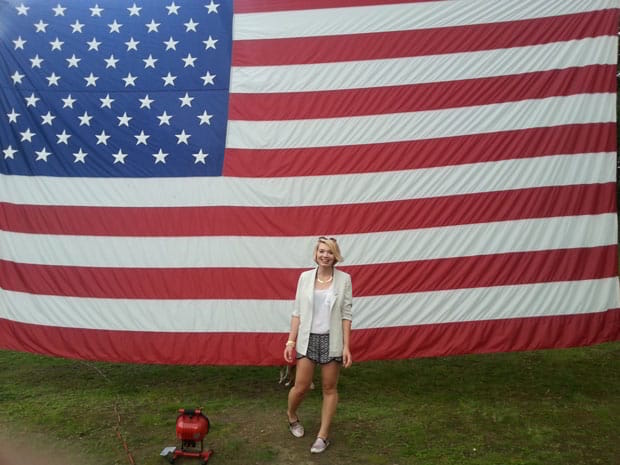 When asked what her impressions of the U.S. have been, she said, "So far so good!" and laughed. She has really enjoyed traveling and seeing everything that this huge country has to offer, such as the "beautiful nature, oceans, mountains, canyons right next to the big city, historical places, and many different cultures. People are really tolerant, open-minded, and patient. I love the mix of people in here. They just accept you, doesn't matter where are you from, your religion or how good your English is."
She's overcome the language barrier and made friends.
"In the beginning, I was very shy when speaking English, so it was hard to make any international friendships. All the friends I had were other au pairs from Poland. But, that was only for the first month or two. When I understood that it's OK, no one is perfect and it's the only way to learn English, I started to branch out and make non-Polish speaking friends. My first friends were of course from my cluster, then au pairs from my neighborhood and from different agencies," she said.
All of Magda's good Polish au pair friends have gone back to Poland, and she has met new friends.
"Now almost everyone I hang out with is American, or moved to the U.S. years ago," she said.
She's found Americans to be friendly, positive, and open-minded!
"There is a lot of things I like about American culture," said Magda. At first, she was struck by how open-minded everyone was. "People are nice, they are always smiling, and always have time for small talk."
She also likes celebrating holidays here.
"Independance Day, Christmas, Halloween, Thanksgiving are lots of fun! Everything is so wonderful at that time, and everyone celebrates that day together! It's the same with sporting events. Nothing is better than meeting up with your friends and watching a game together (even if you are not a big sports fan). I also love that you can be just yourself, be happy and proud of what it is that makes you different," she said.
Magda extended for a second year in the United States.
"I really enjoy working with kids, and idea that the au pair program isn't just work but is more of a culture exchange. I know how much I gained during this year, and I'm sure next year in the U.S. can bring me even more," said Magda. "All the self-confidence, courage, and open-mindedness that I have gained makes me so proud of myself. Now I know that dreams come true, not only in Disney movies. If you really want something, you can do it, all you need to do is just try.
"The main thing I want to get out from next year is to make more true friends; people who can turn my adventure into wonderful shared memories, and a new host family. I also want to improve my English, make some more international friends, and travel more. Alaska, Hawaii, and the entire West Coast are still waiting for me!"
She's looking forward to the future!
When Magda goes home, she wants to bring back the positive attitude that she's picked up from the good people of Hoboken.
"I want to finish my university degree and then be an au pair again," she says, adding, "China? Norway? Who knows!"
Stephanie Willhide
Stephanie started her career working for a cultural exchange program that supports English language learning in Chilean public schools. She came to InterExchange's Au Pair USA program in 2013, and now works as the Web Developer.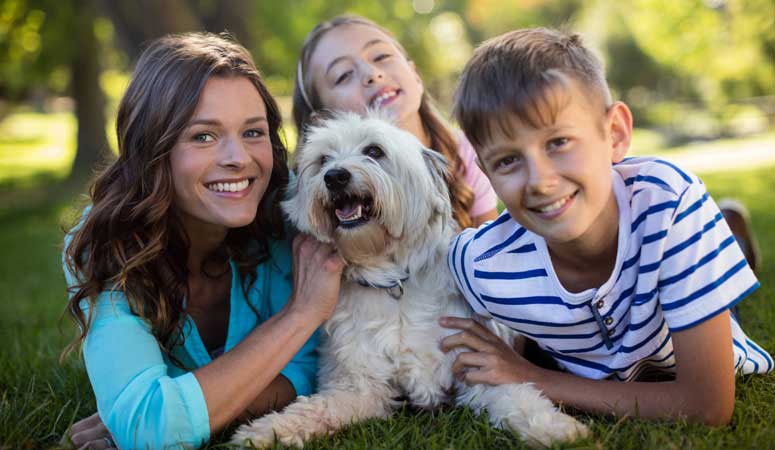 Experience life in the U.S. while living with a welcoming American family.
Sign Up
Learn More
Call Us