---
Brooklyn Au Pairs try Pumpkin Carving for the First Time
---
2 minutes
Image courtesy of Stephanie Willhide
Our Brooklyn Au Pair USA cluster had a chance to carve pumpkins!
Brooklyn Local Coordinator Sarah Wolf organized a cluster meeting for her au pairs in which everyone had a chance to try his or her hand at pumpkin carving for the first time!
The cluster meeting was held at Sarah's home. When we entered, we saw a beautiful table arranged with snacks, drinks, and a variety of shapes and sizes of pumpkins. Sarah gave us instructions as to how to carve a pumpkin:
How to carve a Halloween pumpkin:
Using a marker, design a spooky or funny face for your pumpkin.
Cut a hole in the top of the pumpkin and remove the "lid."
Scoop the filling out of the pumpkin.
Carve the face out of the pumpkin.
Yuri and Chisa, both from Japan, get to work on their creation! Photo courtesy of Stephanie Willhide
Even though none of the au pairs had ever carved a pumpkin before, everyone's pumpkin looked great!
Looking spooky on the first try! Image courtesy of Stephanie Willhide
Sarah even roasted some of the pumpkin seeds for us – they were delicious!
Image courtesy of Stephanie Willhide
Our Brooklyn au pairs are excited for Halloween!
Once the au pairs were finished carving pumpkins, we talked about Halloween plans. Many au pairs were excited about going trick-or-treating with their host kids, and some were thinking about making plans with friends. Aside from Adrienn, who is in her second year, no one had been trick-or-treating yet. We are excited to see how it all goes!
Brooklyn: an awesome place to be an au pair.
A great place for young people and families alike, Brooklyn is really an ideal spot to be an au pair! Brooklyn has people from all around the world, and it's a great place to experience a lot of diverse segments of American culture in one place.
Sarah's house offers a beautiful view of Brooklyn! Image courtesy of Stephanie Willhide
Brooklyn's subways and busses connect au pairs to all of New York City, giving people great access to cultural institutions such the Met, the MoMa, etc.
However, unlike Manhattan, Brooklyn is more neighborhood-centric. The au pairs love the friendly vibes in their neighborhoods, where they really feel a sense of community!
There is always something to do in Brooklyn, whether it's hanging out at a park, checking out the nightlife, visiting the beach, looking at all the incredible street art, catching a concert, watching a basketball or hockey game at Barclays Center, or having a delicious brunch.
Stephanie Willhide
Stephanie started her career working for a cultural exchange program that supports English language learning in Chilean public schools. She came to InterExchange's Au Pair USA program in 2013, and now works as the Web Developer.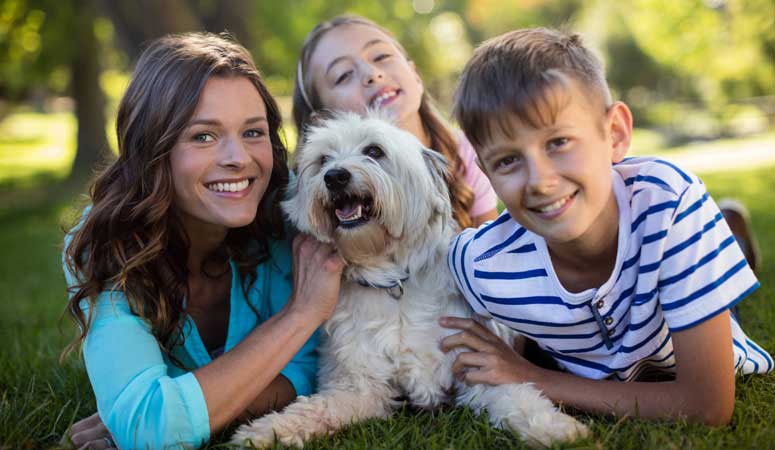 Experience life in the U.S. while living with a welcoming American family.
Sign Up
Learn More
Call Us