---
Au Pairs Volunteer at the Famous NYC Marathon
---
3 minutes
Over 70 au pairs and their Local Coordinators gathered together to volunteer at the New York City Marathon — the world's largest and most popular marathon — on Sunday, November 1st. Joined by two InterExchange J-1 Trainees, the group helped out by handing out water and cold sponges to the thirsty runners and cleaning up after the race.
The clusters that participated were from Fairfield County, Connecticut, North Shore Long Island, Westchester, Manhattan, Brooklyn, and New Jersey.
It was a beautiful fall day and all of the au pairs and trainees were caught up in the flurry of excitement as bands played and spectators flocked to the streets to cheer on all the runners.
Everyone was very excited to be a part of such a historic and world-famous race. Marieke V.H., who just arrived from the Netherlands, called it a "once in a lifetime opportunity" and noted that her mother was watching the marathon on television in Holland.
Femke R., another au pair from the Netherlands, commented that she was shocked at how polite the runners were. She couldn't believe they had the energy to say "thank you" when she handed them a cup of gatorade at the Mile 18 Fluid Station.
Cynthia L. from Mexico spent the day handing out sponges to cool the runners off. She also commented on how appreciative all of the runners seemed to be.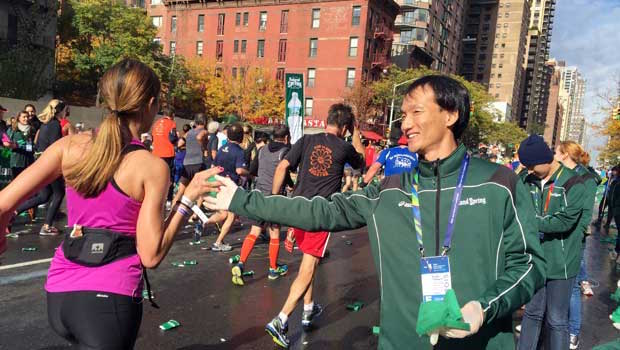 Au pairs and trainees yelled out words of inspiration in their native tongue as representatives from their home countries passed by on their way to the finish line. Others waved flags from their home countries in a display of patriotism. It was hard not to be inspired as over 50,000 runners ran the 26.2 miles through the streets of New York City.
Marine V. from France was hoarse at the end of the day from shouting "allez la France!" but she loved every moment.
Andi S. from Hungary just extended her visa for another year with her host family and said she cannot wait to volunteer at this event again next year!
While the marathon boasts runners from around the world, it is truly a local American tradition in the New York Metro area to attend the marathon as a participant, spectator or volunteer.
All of our au pairs enjoyed volunteering their time to help support this international athletic event and agreed it was an experience that they will remember for the rest of their lives. InterExchange Au Pair USA au pairs — making memories that mean the world.
Thanks @nycmarathon for this day. I'll be volunteer next year too! 🗽 @InterExchange #volunteer #aupair pic.twitter.com/73ainkdnrZ

— αи∂яєα ℓ. ѕιмσи (@lillyandil) November 1, 2015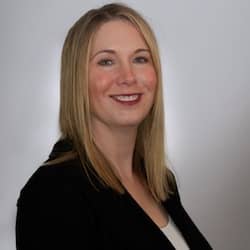 Christine Meek
Christine is the InterExchange Au Pair USA Local Coordinator for Fairfield County, CT.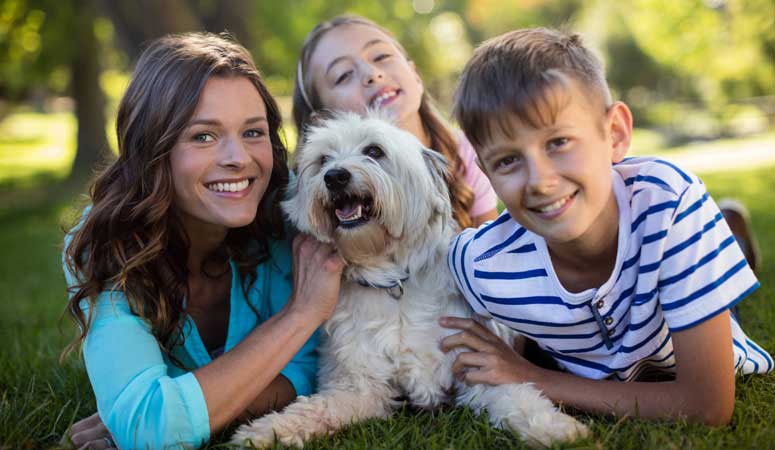 Experience life in the U.S. while living with a welcoming American family.
Sign Up
Learn More
Call Us