---
Host Family & Au Pair Holiday Survival Guide
---
2 minutes
Bake cookies with the kids – it makes a mess, but they love it!
Bake cookies with the kids!
It makes a mess but they love it, just as we did when we were their age. It really doesn't matter if the dog finds the container and eats the entire batch while you sleep (true story). The joy is in decorating them, making memories and sharing recipes from each of our cultures.
Catch up with family and friends throughout the world, or reconnect with them.
As a host family, the holiday season was always one of the highlights of the year for us and our au pairs. It became a tradition in our home for each au pair to create a special ornament for our tree. Each year as we decorate the tree, I love hanging these ornaments and remembering the special times shared with each of them. This year, I took a picture of each au pair's ornament and sent it to them via WhatsApp and within minutes, the replies started to come in.
Although we are oceans apart, it was as if they were all there with us, forever part of our traditions. Likewise, I love the pictures we get from each of them this time of year: Sonja enjoying a traditional German Christmas Market, Nina celebrating Saint Nicolas Day, Martyna lighting the first candle of Advent. Their holiday seasons are now a blend of traditions native to their country and new customs they've adapted from their year in the U.S.
Give back.
Devote a little time or money to those in need; there are so many opportunities to do so this time of year. Our group host families and au pairs held a food drive last month to collect food and money for Island Harvest.
Within three hours we had collected $490 and 150 lbs of food. It's a wonderful feeling to see such generosity within your own community. Donate a toy, or volunteer to wrap toys; even if it's just throwing spare change into a Salvation Army bucket, you have made a difference.
So please consider these suggestions, and take some time to stop and smell the pine needles! By doing so you can make some memories that mean the world.
Ellen Hogan
Ellen is the InterExchange Au Pair USA Local Coordinator for the Babylon area.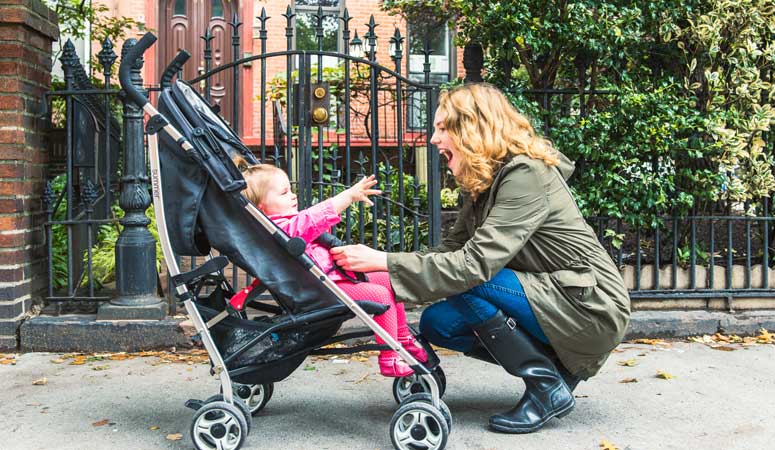 Childcare you trust and your kids love
Sign Up
Learn More
Call Us