---
An Au Pair's Dream Becomes Reality: The Oshkosh Airshow
---
2 minutes
Shannon got to help build an aircraft! Image courtesy of Shannon Woodley
Shannon, from South Africa, has always wanted to see the Oshkosh Airshow. During a weekend trip to Oshkosh, Wisconsin with her host family, Shannon was able to make her dream become a reality!
Shannon has been interested in the Oshkosh Airshow for years.
For the past 4 years, Shannon and her former boss have paid close attention to the EAA AirVenture Oshkosh, otherwise known as the Oshkosh Airshow, all the way from South Africa. They streamed the live radio feed from air traffic control and searched online for videos and pictures of the event. When Shannon finally had the chance to attend, she said that her weekend was "extra special, because I have always wanted to see this particular airshow."
Attending the airshow was a dream come true!
"The whole time I was there, all I could think was, 'this is the biggest airshow in the world, featuring the biggest names in aerobatics, and here I am! A South African girl who thought this would just be a dream for the rest of her life!'" Shannon said of the experience.
Shannon's host grandpa is a legendary pilot!
Shannon had the chance to spend an entire weekend with legendary pilot Bob Davis (who so happens to be her host dad's father!) and his family.
Image courtesy of Shannon Woodley
Shannon had the opportunity to meet other pilots – and even help build an aircraft!
Image courtesy of Shannon Woodley
"During the course of the weekend I met so many amazing pilots," said Shannon. "I was also able to assist in building an aircraft! I put a rivet into the wing and signed my name above it."
Image courtesy of Shannon Woodley
"While there I also got the opportunity to watch several female military pilots receive their certificates in a formal parade – something I think is very special. I literally lived out my dream that weekend."
Congrats, Shannon! We are so excited to read about this amazing weekend!
Stephanie Willhide
Stephanie started her career working for a cultural exchange program that supports English language learning in Chilean public schools. She came to InterExchange's Au Pair USA program in 2013, and now works as the Web Developer.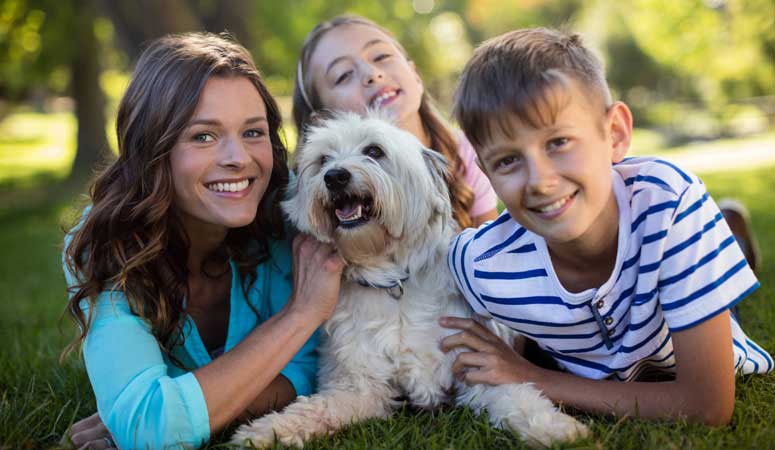 Experience life in the U.S. while living with a welcoming American family.
Sign Up
Learn More
Call Us