---
Don't Miss This Super Au Pair's Super Video!
---
2 minutes
Image courtesy of YouTube
Imagine having three kids under the age of three! This was the predicament that one family was in. "The diapers, potty training, feedings, cleaning, and the rest of the tasks took ALL of our strength, time, and energy and we really needed an extra set of hands," they said.
This was when Valya came into their lives. She easily jumped into the family's life, truly becoming a member of the family. Take a look at the reasons that Valya's host family loves her, and make sure not to miss her video below!
She's a genuine person with a kind heart.
The family says that, "It's a great feeling to leave for work knowing your children are in the hands of someone so capable and trustworthy!"
She is detail-oriented and takes pride in her work.
Valya makes sure that everything is done right. "She doesn't do anything sloppily but cares about the end result of things and leaves nothing undone," her family says of her.
She is dependable.
Her family reports that Valya has not missed a single day of work this year!
Valya is happy to share her culture!
Valya has cooked Ukrainian meals for her family, and her host kids have developed a relationship with her parents from home. Knowing Valya has expanded the kids' world: in the grocery store, she asked Valya, "Do they have those in Ukraine?"
She's easy to work with.
Valya's host mom says, "she has worked so well with me and has never complained even once when I've asked for much help." Even friends and neighbors have noticed how well she's fit into the family!
Her host family said, "Valya truly is an invaluable part of our family and we wish she could stay with us for years to come!"
Take a look her video to learn more about Valya's experience.
Recently, Valya has extended with her family, and helped them to welcome a new baby!
Stephanie Willhide
Stephanie started her career working for a cultural exchange program that supports English language learning in Chilean public schools. She came to InterExchange's Au Pair USA program in 2013, and now works as the Web Developer.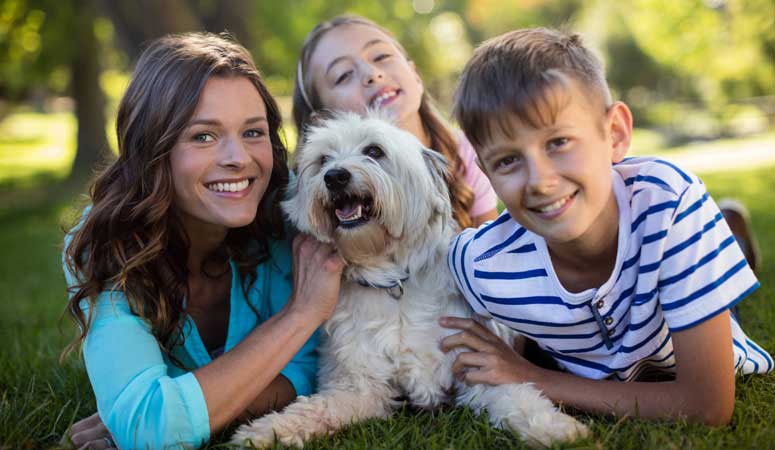 Experience life in the U.S. while living with a welcoming American family.
Sign Up
Learn More
Call Us