---
New Eastside Seattle Cluster
---
2 minutes
The new Eastside Seattle cluster. Photo courtesty of Veronica Winkler.
Seattle's Eastside is growing and so are we. I am thrilled to be the new Eastside Seattle Local Coordinator supporting InterExchange Au Pair USA families and au pairs residing in Bellevue, Bothell, Issaquah, Kirkland, Redmond, Renton, Sammamish, Snoqualmie and Woodinville.
Having our own cluster enables us to better meet the needs of our host families and host cluster meetings nearer to home. It also makes it easier for au pairs in our cluster get together during the week for play dates with their non-school aged children during the day. At the same time, it is wonderful to have our Seattle cluster across the bridges for joint events and for an extended au pair network.
"It was amazing. I felt like a child again, I couldn't help but smile... It was one of the things that I wished to do since I was a kid, and I'm glad I could do that." —Victor, au pair from Brazil. Photo courtesty of Veronica Winkler.
For our first cluster meet up we went ice-skating in Bellevue's downtown open-air rink. For some, it was a first time on skates and for others it brought back memories of skating at home.
"Ice skating in the Netherlands is quite popular," said Noor, an au pair from the Netherlands. "When I was little and it was winter everybody from the whole neighborhood came to our street to go ice skating. Growing up with this was amazing! It brought people together in the winter to get a warm feeling. Participating in an au-pair program that bring memories of home to your life at the other side of the world is more then wonderful."
At the Lucky Strike bowling alley in Bellevue. Photo courtesty of Veronica Winkler.
And this month we had a great time bowling together at Lucky Strike in Bellevue. We all had a ball!
At the Lucky Strike bowling alley in Bellevue. Photo courtesty of Veronica Winkler.
A few facts about the Eastside:
Seattle's largest suburb, Bellevue is located on the Eastside. It has it's own vibrant downtown, filled with activities and entertainment options for those that live and work in the area.
Home to Microsoft, Expedia, Costco, Google and many more tech companies.
We have a plethora of green spaces, parks, hiking trails and beautiful beaches along Lake Washington and Lake Sammamish.
We have our own Wine Country – Woodinville. Nestled in the beautiful Sammamish River Valley Woodinville Wine Country is home to over 100 wineries and tasting rooms representing every appellation in Washington.
Home to Snoqualmie Falls, one of Washington States most popular scenic attractions, a breathtaking 268-foot waterfall and gateway to the Cascade Mountain Range.
---
Learn more about hosting an au pair with InterExchange Au Pair USA!
Veronica Winkler
Veronica is the InterExchange Au Pair USA Local Coordinator for Eastside Seattle.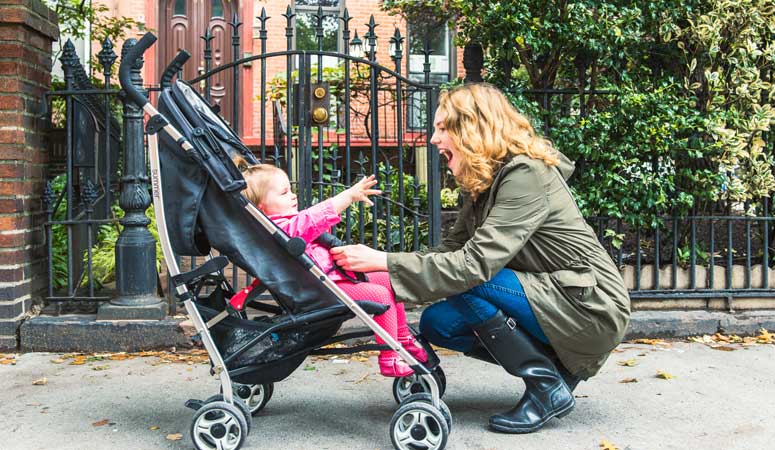 Childcare you trust and your kids love
Sign Up
Learn More
Call Us