---
Marine and her Au Pair Adventures
---
3 minutes
We're pleased to feature Marine V., a truly exceptional au pair! Her Local Coordinator Christine said, "she is never without a big smile on her face and she has an easy laugh and a willingness to truly make the most of her time in the U.S." See what makes Marine truly special!
She is great help to her family
"Marine adores her host family and enjoys spending time with them, even during her time off," said Christine. "I have seen her in action with her host children and she has a wonderful way with them. She is very kind, patient, creative, loving and playful. Not to mention loyal, responsible and dependable. As her Local Coordinator, I check in with her host family monthly and they only have wonderful things to say about Marine. They have had many au pairs in the past, but they feel Marine is a true gem. The host family was thrilled that she wanted to spend another year with them and they often tell me they wish they could clone her!"
Marine's host grandparents also care for her very much. "I have found Marine to be an incredible young woman," commented her host grandmother. She added that Marine provides "exceptional care" to her twin granddaughters, and is a welcome member of the family.
Marine is always ready to help local au pairs
"Marine is our ambassador to the au pair program in Connecticut," said Christine. "She always reaches out to new au pairs to introduce herself and make plans to meet them." Christine said that she is really the ideal au pair for our program!
Marine is ready to embrace cultural exchange!
Marine has already seen much of the United States! Some of the awesome places that she's been so far include: The Grand Canyon, Atlantic City, Philadelphia, Boston, Key West, Atlanta, and the Hamptons!
Marine has been soaking up many aspects of American life – eating pancakes, watching sports, and taking classes. She was even able to volunteer at the New York City Marathon!
After the first year, Marine said on her blog that the one word to describe her year is "exceptional." In this first year, she met friends from all over the world, found a second family in her host family, and grew as a person. She would do the program again "without hesitation" – which is why she chose to extend for a second year with her host family!
Marine is sharing her experiences on her blog, which you can read in English or in French. Follow along with her as she continues her au pair journey!
Stephanie Willhide
Stephanie started her career working for a cultural exchange program that supports English language learning in Chilean public schools. She came to InterExchange's Au Pair USA program in 2013, and now works as the Web Developer.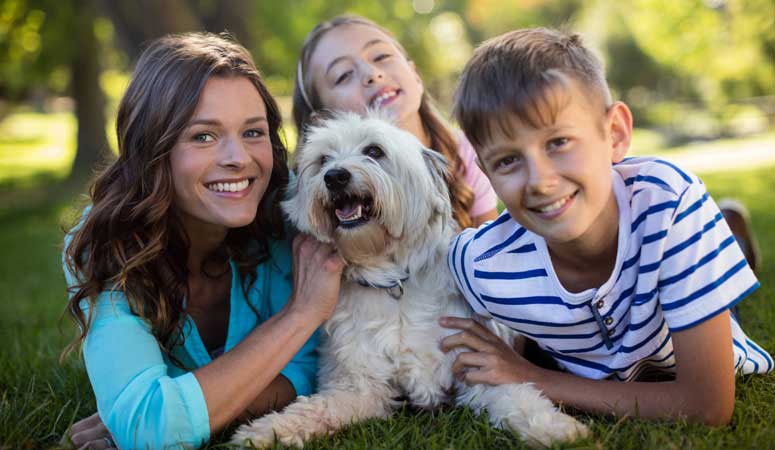 Experience life in the U.S. while living with a welcoming American family.
Sign Up
Learn More
Call Us