---
Year of the Host: Au Pair USA Host Families Share their Stories!
---
6 minutes
There are many reasons that our families have chosen to become hosts.
"We love the idea of having an au pair take care of our child and future children, both for the cultural experience and the language development," explained one of our host moms in Washington. "We also appreciate having childcare that we don't have to drive our child to or pick our child up from."
The experience has been rewarding in a number of ways!
"It's amazing to welcome a virtual stranger into our family and have that person become an important part of our daily experience," one of our host moms told us.
"The exposure to different cultures has been very positive," added Patricia K. "My children have learned to appreciate everything they are exposed to, such as different foods and languages." What an amazing thing to have such a culturally rich household!
Host dad Antony said that "the cultural experience has been an incredible gift to our family. And, we have what can only be described as a wonderful human being as an au pair that loves and cares for our children as we do. What a blessing!"
One of our New Jersey host moms says that one of the most rewarding parts is "adding a new member to our family and learning first hand about a totally different culture." She is also excited to see her kids bond with a new person in the home!
Countless stories have come out of the experience!
"I learned how to make a killer quiche while living with our French au pair for a year," said one of our host moms. Now that is a skill!
"There are so many stories, said Patricia K. "I think the best one is how my son Thomas would often refer to the girls as his sisters when he was little." Patricia explained that Thomas would introduce everyone as his sister - even when it was clear that they weren't biologically related. The au pairs and the family would all laugh about it, and they still joke about it today!
"I don't know that we have a favorite story," said Antony. "As cheeky as it sounds - every day I'm reminded just how lucky we are to have someone that loves our family as much as we do."
Some of our hosts have even started to see the world differently.
"I've become more and more impressed by other countries' emphasis on learning multiple languages," said our host mom from Washington. "Learning multiple languages has always been important to me, but the public school system I attended didn't put a huge emphasis on language, so I didn't get exposure to a second language until I was 14. I am envious of other countries' curriculums that include second and third languages starting at age 5 and continuing through high school."
"I think the experience has made it easy for me to get to know people better," said Patricia K. She admits that opening your home to a stranger isn't an easy thing to do, but it has been worth it. "We are still in touch with most of our au pairs and we think of them all as family members," she added.
Our hosts have shared their cultures – and learned from the cultures of the participants!
Our hosts have especially enjoyed sharing food and holiday traditions! "We've enjoyed sharing our food and travel culture with our au pairs. We love learning about our au pairs' food culture and local recipes," said our host mom from Washington. Patricia K. has enjoyed sharing holiday traditions with her girls, and another host mom said that hosting "has definitely opened my eyes to different ways that cultures celebrate holidays!"
Hosting is full of surprises!
Our host mom from Washington was surprised that hosting an au pair actually contributed to her personal growth. She said, "I've grown some as a person as a result of having to interact with our au pairs on a daily basis. I have learned how to be more flexible and to see things from another person's perspective." This is what cultural exchange is all about!
Meanwhile, other host families were surprised by the bond that they ended up forming with their au pairs. Patricia K. was surprised by "just how much I have enjoyed having a friend in the house," and Antony C. said he was surprised by "the feeling of love our family feels for our au pair. She is like another daughter to us."
Our hosts have some advice to give!
"Be open to sharing your home with an au pair, embrace the cultural elements of bringing an au pair into your home, and stay flexible," says our host mom from Washington.
Patricia K. encourages families "to look past the fear of having a stranger come to live with you. Be opened minded and see the benefits of exposures to other cultures can have on your family. The most important advice I would give to new host families is to view an au pair as a family member. Include them in your family traditions and everyday life. Let them really get the experience of being a part of an American family because that is what most of them really want."
Antony C. advises, "Embrace your au pair as a member of your family. If you chose well, or he will reciprocate and fit right in."
Finally, a New Jersey host mom encourages potential hosts to try it! "I'm almost certain they'll come back year after year," she said.
Read more stories about hosting, and be sure to let us know if you have a story to share of your own.
Stephanie Willhide
Stephanie started her career working for a cultural exchange program that supports English language learning in Chilean public schools. She came to InterExchange's Au Pair USA program in 2013, and now works as the Web Developer.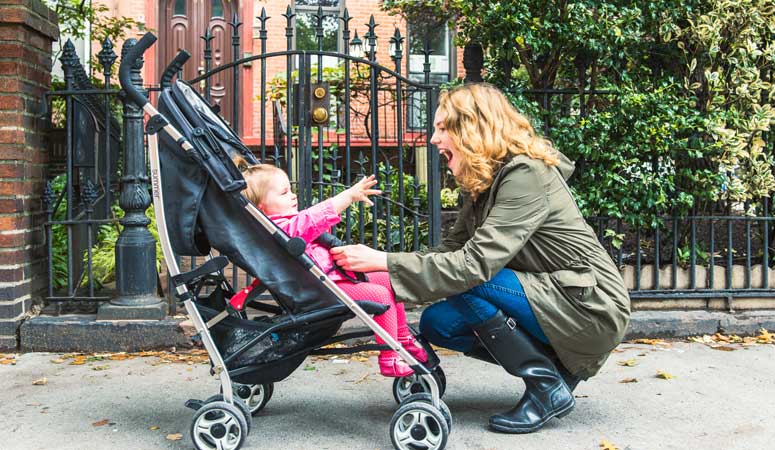 Childcare you trust and your kids love
Sign Up
Learn More
Call Us