---
Venturing Into a Brave New World
---
2 minutes
My Au Pairs are some of the bravest people I know.
First off, I say "My" as in every au pair in my InterExchange Au Pair USA cluster becomes part of my family. I care about them and what happens to them and all that they do. I am here to support them and make sure all goes smoothly during their time in the U.S. I think of them as my extended family. I like to think that if he or she were my child in another country someone would be there for them and treat them the same as I would.
These au pairs have left all that they know: home, family and friends, and traveled across the world to live in another country in another family's home. They may or may not know the language well, as many come to improve their English skills. They are experiencing a new culture and a new way of life. They need to learn the norms of the community and especially the new family whose home they are living in and children they are caring for. If that is not brave I don't know what is!
Even though they are brave for making this leap of faith, they are still vulnerable—being young adults in an unfamiliar environment and culture. Each month at our InterExchange Au Pair USA cluster meetings, I try to go over something new that will help them through their time in the United States. This past month we went over safety and self-defense.
We talked about being safe, never walking alone, and always being with friends. We discussed how they need to be careful of who they trust and always be aware of their surroundings.
Then we got to the fun stuff. We went to Tiger Schulmann's mixed martial arts and the au pairs all learned some new self-defense skills. Hopefully this is something they will never need, but it is something every adult should know. I watched them kick and punch and learn how to ward off any unwanted advances. It makes me feel that much better that my au pairs are stronger and more prepared to go explore this big world. I encourage them to bravely explore any chance they get, but now I know they can do it safely.
Open your home to brave au pair!
Jill DeMarco
Jill is the InterExchange Au Pair USA Local Coordinator for the North Shore of Long Island.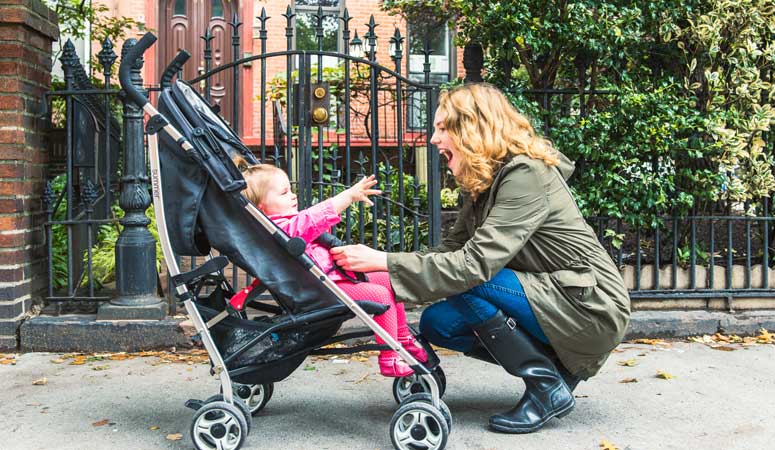 Childcare you trust and your kids love
Sign Up
Learn More
Call Us