---
Keeping the Friendship Door Open
---
2 minutes
Au Pairs arrive in the U.S. at all times throughout the year. Many don't know a soul except for the family they have been Skyping, with whom they are going to live. They look to make friends right away, and trust me, you want them to make friends. The last thing a host family would want is a lonely and depressed au pair in their home. Everyone needs friends and social time.
At InterExchange Au Pair USA each au pair heads into a training in New York City before heading to their new families where not only are they prepared for the coming year, but they create an intense bond with the other au pairs they meet in their training group. These become travel buddies and confidantes, regardless of where they are going to live. If they are lucky enough to live near some of these new friends, they will meet up for day trips and other small outings; they look to each other to share this new experience. Au pairs also meet new friends at their education classes and the cluster meetings. Each month, as the local coordinator, I gather together all of the au pairs in my area for some kind of fun activity, adventure or learning experience. At these gatherings they can meet and connect with other au pairs in their new home town or local area.
One thing I always encourage is to continue to make friends throughout their time in the U.S.  Since au pairs arrive at different times throughout the year, they also leave at different times throughout the year. Some extend their time whereas others may not. It is always upsetting when an au pair becomes sad because their best friends here are leaving. I remind them to keep that friendship door open. These friends may come and go in one's local area and each au pair should to continue welcoming new friends.
Your new best friend may be about to arrive.
Jill DeMarco
Jill is the InterExchange Au Pair USA Local Coordinator for the North Shore of Long Island.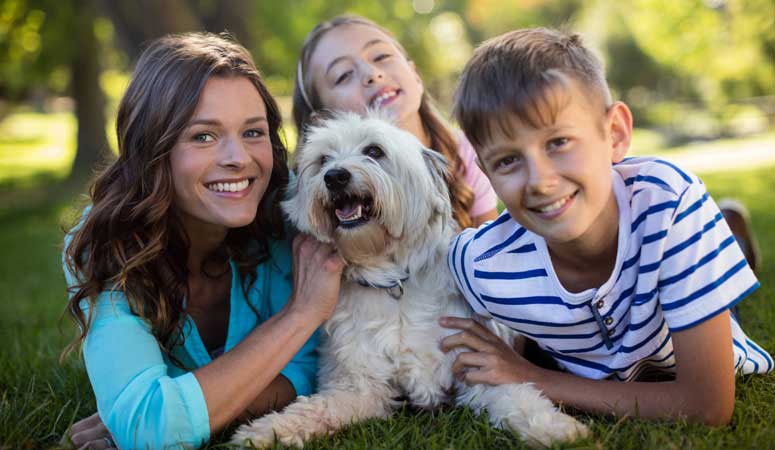 Experience life in the U.S. while living with a welcoming American family.
Sign Up
Learn More
Call Us