---
Seattle Au Pairs Celebrate Earth Week
---
2 minutes
Our Seattle cluster recently celebrated Earth Week by participating in an outdoor service project in partnership with Green Seattle Partnership. The group of au pairs, led by Local Coordinator Tauryn Beeman, worked on trail maintenance of a popular walking and biking trail.
The group had a great time!
"Since we were able to partner with a local agency (Green Seattle Partnership) that does ongoing maintenance on Seattle's longest park & trail (Burke Gilman), we received direction, tools and education on how to be the most helpful where we were working," said Tauryn.
"It was a wonderful sunny day, and after background and instruction from a lead volunteer we worked together in small groups tackling invasive ivy and blackberry brambles just off the trail. The group provided shovels, clippers and work gloves. We brought our own water and sturdy shoes." Tauryn was impressed to see how willing the au pairs were to jump in and try something new. "It got them talking with new people in our group, and respectfully listening to the retired Volunteer who was instructing us," she explained.
Celine B. mentioned that the best part was learning new and exciting things about nature.
According to Jessica W., the best part about the experience was "knowing you're giving something back that will be there for years to come. I love the knowledge that I can tell my friends and family when I'm home that I was involved in volunteer work and helped my community while I was here."
Elizma P. said that the best part was, "seeing how much we have accomplished in only two hours. We could already see such a big difference!"
Everyone learned from the experience
Celine B. learned that "ivy can kill trees. I always thought it looks kinda pretty on trees but I never realized it could actually choke a tree."
Jessica W. learned a bit more about what is good and bad for forests. "Also how fragile they are," she added. And Elizma P. learned that volunteering can be a lot of fun!
"Some au pairs mentioned feeling surprised that the outdoor trail work could make them feel 'like they really accomplished something and did good' even in a short period of time," said Tauryn. "Many others responded to the service ideas their peers shared (during our check-in time) and said they would look for more opportunities themselves. We were glad to help out as a way to celebrate Earth Day a week ahead!"
Stephanie Willhide
Stephanie started her career working for a cultural exchange program that supports English language learning in Chilean public schools. She came to InterExchange's Au Pair USA program in 2013, and now works as the Web Developer.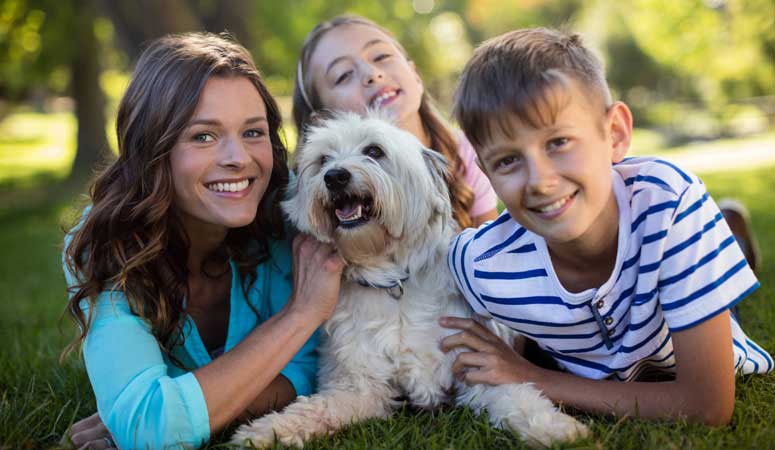 Experience life in the U.S. while living with a welcoming American family.
Sign Up
Learn More
Call Us