---
Childcare Planning With Your Au Pair
---
2 minutes
Working with your au pair
The best way to know that your children are receiving the care and attention you expect is to work with your au pair directly to develop detailed daily childcare plans. My au pairs always tell me that the hardest part after they arrive is getting to know everyone and particularly, knowing what their host parents want them to do or not do when it comes to the kids. Over time, these plans can change and develop as you and your au pair learn what works best. By investing sufficient time in the beginning of the au pair's arrival and engaging in open discussions, you will feel more confident in the care your children are receiving and your au pair will feel more confident in themselves.
Here are some ideas to consider as you work with your au pair:
Create a written list of suitable activities and games that your children like and ask your au pair to contribute ideas.
Visualize what your children's day should entail and share this vision with your au pair.
Work with your au pair to create a daily child care plan that will be easy to follow and understand.
Explain that everyone will need to remain flexible as the day goes on.
Discuss the limitations about electronics and TV time.
Discuss what your au pair should do if behavioral issues occur and how you would prefer the children be disciplined.
Set a time to have a check-in phone call with the au pair during the day to see how things are going.
At the end of the day, have a debriefing session with your au pair.  Ask your au pair what parts of the daily plan worked and what was a challenge. Ask open-ended questions about each activity to understand why something may not have worked well. Don't be afraid to encourage your au pair to try the same thing a few different times in a few different ways to figure out (on their own) what works. Make adjustments to the daily schedule and then decide on the plan for the next day. My au pairs tell me that this is much more helpful than making them feel like they've done something "wrong". Maintain this "plan before" and "debrief after" routine until your au pair has a good understanding of what you expect on a daily basis.
As your au pair learns what a successful daily plan looks like, let her/him take more responsibility in the creation of the daily plan while you remain involved in a collaborative capacity. In this way, they'll learn to develop plans that will provide you with a good understanding of the care your children are receiving each day and give them the confidence to take charge knowing that you trust them. These open lines of communication will make for a smooth and successful year with your au pair.
Corrie Whitty
Corrie is the InterExchange Au Pair USA Local Coordinator for the Morris County area.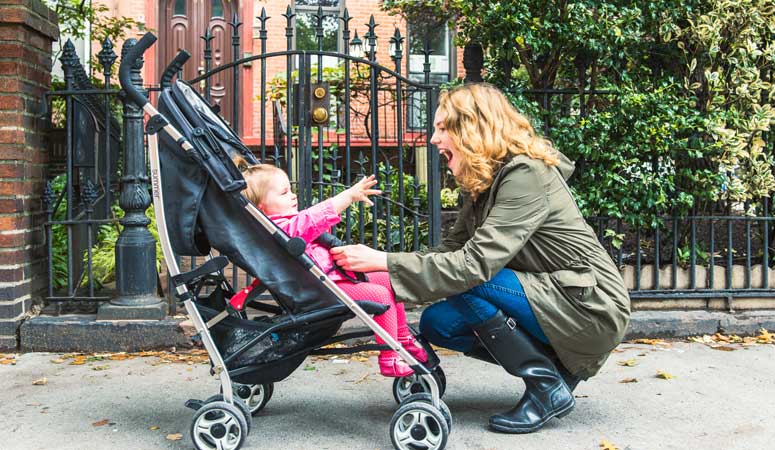 Childcare you trust and your kids love
Sign Up
Learn More
Call Us