---
The Rainbow Nation: Michael Gates Visits our Partners in South Africa
---
4 minutes
Meeting and training our partners in South Africa
As part of my job as the Au Pair USA International Recruitment and Placement Manager, I have the opportunity to travel to our au pairs' host countries. During this particular trip, I met with InterExchange's program representatives to train them in our updated pre-arrival procedures, review their screening policies, and promote the program alongside them.
Many of the coordinators at our select representative agencies were previously au pairs themselves, making them especially appropriate for screening and recruiting new au pairs. One coordinator in Durban, named Yuvika, just returned from a year with a family in Connecticut, and became involved in promoting cultural exchange shortly after her return to South Africa.
I had the opportunity to meet many great South African au pairs!
My time working side-by-side with our representative agencies has strengthened our cooperation and reinforced our focus on quality candidates. I am quite excited by the dynamic group of men and women who attended our presentations and came in for interviews. 2016 has just begun, but it already looks like it will be a great year for our South African au pairs! Hopefully you will be fortunate enough to host one of these dynamic individuals and learn about braais, the Springboks (their rugby team, not the antelope) and the many other characteristics that make South Africa an amazing country!
South Africa is a diverse, beautiful place!
South Africa is known as the Rainbow Nation, and for good reason. Arriving in Cape Town, your eyes are greeted by the colorful backdrop of Table Mountain and the Atlantic Ocean. Green trees, finely textured fynbos sporting yellow and pink flowers, gray stone and turquoise waters all blend together in this unique setting.
South Africa is linguistically exceptional, boasting 11 official languages, nine Bantu languages and two West Germanic languages; different ethnic groups and communities also speak over a dozen unofficial languages across the country. South Africans likewise claim ancestry from across sub-Saharan Africa, Europe, and Asia. The people here are enriched through their own unique diversity, one that is unrivaled anywhere else on the continent.
South African au pairs make great au pairs!
Family comes first
South Africans are family-oriented and are likely to grow up with brothers and sisters, in communities near their relatives and grandparents. Crêches, daycare centers and student groups are prevalent, giving South African au pairs additional child care opportunities.
Outdoor activities: popular with many South Africans!
I've met many potential au pairs who also like outdoor activities; the agreeable climate and easy access to beaches, parks and reserves engender a love for getting out of the house. This is also an ideal au pair characteristic for families hoping to minimize the time their children spend in front of the television.
South African au pairs speak a wide variety of languages.
Au pairs from South Africa are popular with many of our host families for linguistic reasons as well. English is the fourth most commonly spoken native language in the country, after Zulu, Xhosa and Afrikaans. It also dominates the government and South African media, and is widely understand in urban areas. The country's linguistic diversity produces an array of accents in spoken English, and English words and phrases can often be heard peppered in the other vernaculars.
They start driving young…
Many South African au pairs, particularly those hailing from the countryside, begin learning to drive between 15 and 17 years old. After one year with the provisional license and upon turning 18, you can apply for the full license, but don't be surprised if you don't succeed on your first or second try. It is common for South Africans to require multiple attempts to pass the rigorous 50-point driving exam and be considered fit for the road.
…on the left side of the road!
Like the rest of the Commonwealth of Nations, including the United Kingdom and Australia, South African au pairs drive on the left-side of the road, so make sure you give them time to adjust to the system used in the United States. This is true for any au pair – making sure you take the time to help them learn the rules of the American road and become comfortable on them is important for both you and your au pair to succeed together.
Michael Gates
Originally from Colorado's Front Range, Michael studied and worked abroad in Austria, Germany, and France before settling in New York in 2007. When he isn't talking about his two beloved cats, Michael can be found at the gym, playing video games, or reading about geopolitics and history. He currently oversees au pair recruitment and placement for the Au Pair USA program.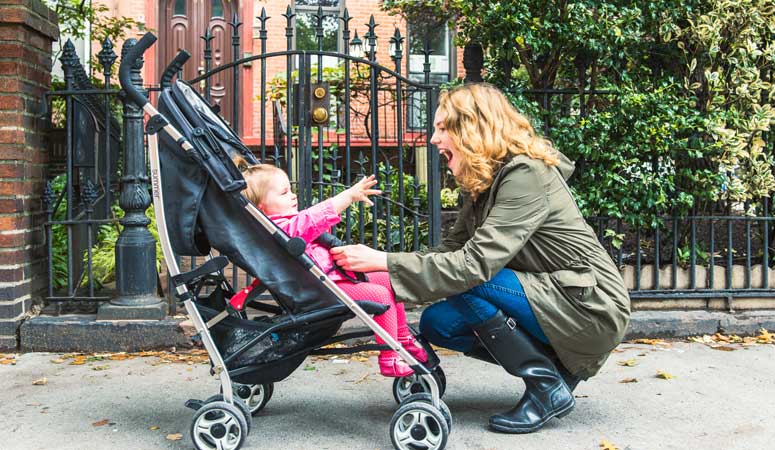 Childcare you trust and your kids love
Sign Up
Learn More
Call Us