---
Jersey Girls: New Jersey Au Pairs Visit Long Beach Island
---
4 minutes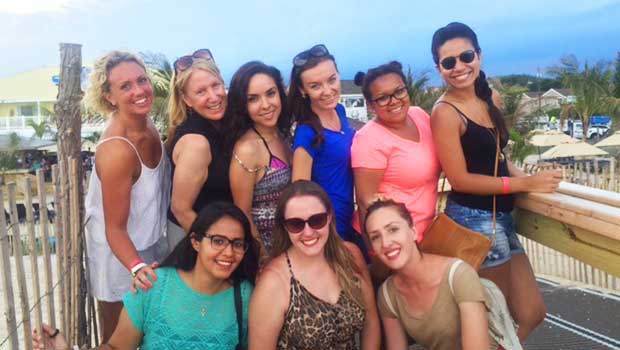 A weekend at a beach house on a small island – it's the perfect summer activity! That's exactly what a group of New Jersey au pairs got to do this past weekend. The group rode bikes, made smores, went dancing, watched the sunset, barbecued, and chatted late into the night. It was a great opportunity to relax and bond. As Rafaela from Brazil said, "This was my first cluster meeting, and I can say that I really feel like part of a family. Robin is amazing. And the girls are so friendly. That weekend was the best, I made a new friends and got to know a wonderful place. I'm really thankful for everything!"
Robin is amazing. And the girls are so friendly. That weekend was the best, I made a new friends and got to know a wonderful place. I'm really thankful for everything!
An invite to the beach house!
Local Coordinator Robin Winter-Bailey invited her cluster to her family beach house for the weekend. The beach house is on Long Beach Island, a beautiful and small island where you're never far from the beach. "You look right, the ocean is there. You look left, and the bay is there! You don't even need a car - you can bike around the entire island," commented Robin.
"I'm so lucky and thankful to have Robin as my Local Coordinator! She always goes the extra mile to look out for us and make our clusters fun! Like who would invite the whole of her cluster to stay at her own beach house?? Well Robin did, and its one of the best weekends I've had being in the States!" said Carla, from the U.K.
Five au pairs were able to spend the weekend there, and seven more were able to come in for the day on Saturday! Some au pairs' families even had beach house down the road, so they were able to stay with their host families during the evening and spend time with the cluster during the day.
On Friday evening, everyone arrived, got settled in, and went to the beach to see the beautiful moon!
Breakfast, BBQ, and Rock n Roll!
The next morning, everyone woke up and made breakfast together. They made eggs, had some oranges, and enjoyed eating together. When lunch time came, the group had a BBQ! They grilled out and had some hamburgers. "everyone pictched in," explained Robin. "It was really great."
Then in the afternoon, the group went to see some live music. "There was music from the 60s, 70s, 80s, 90s… we all had a great time!" said Robin. "We were singing, we were dancing, we just had so much fun. It was beautiful."
The group headed back to the beach house, where they had some pizza and made traditional American smores with marshmallows, graham crackers, and chocolate. "The au pairs were really into that. I told them, 'You're better at this than I am,'" said Robin.
Jersey Girls
The next day, the group got up early and went into town. There were some cute souvenir shops, and some au pairs got shirts that said "Jersey Girl" or "Long Island Beach." Then the group rode bikes, and in the afternoon they sat around and talked.
A bonding experience
One of the greatest things about this trip, according to Robin, was how much the group bonded. "Nobody knew each other very well before this! They all just got to know each other, hanging out all weekend long. They've gotten so close from that one weekend of bonding."
There was also global representation at this event! There were au pairs from Mexico, Costa Rica, Brazil, Austria, the Netherlands, Ukraine, and the U.K.
A fantastic time for everyone!
"We had a great weekend in Long Beach Island! It was amazing getting to know new au pairs and having so many fun and wonderful memories. For example, everyone helped to make a nice barbeque, and we had a bonfire with marshmallows in the back yard. Thanks to our LC Robin and her hospitality! She made all of this possible by welcoming us into her home and sharing this amazing place with us. This was a great experience, and one of my best weekends here!" said Cinthya, from Mexico.
She made all of this possible by welcoming us into her home and sharing this amazing place with us. This was a great experience, and one of my best weekends here!
"We packed it with bagels for breakfast and cute beach walks. Home BBQ's in the garden, and toasting mashmallows on the fire at night. She even has a outside shower you can take under the stars! The shops were cute and plenty of resturants to eat at if you wanted to. Honestly, Robin deserves not LC of the year, but LC Of All Time!" said Carla, from the U.K.
"It was great to spend a whole weekend with the au pairs!" said Robin. "It was really wonderful."
Stephanie Willhide
Stephanie started her career working for a cultural exchange program that supports English language learning in Chilean public schools. She came to InterExchange's Au Pair USA program in 2013, and now works as the Web Developer.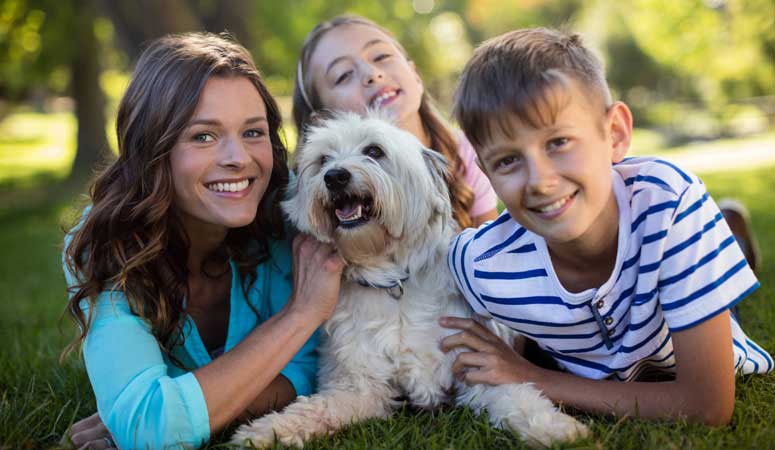 Experience life in the U.S. while living with a welcoming American family.
Sign Up
Learn More
Call Us