---
Au Pair Laura Visits Alaska
---
5 minutes
Our au pairs and Local Coordinators often form friendships that last well beyond a program year. Local Coordinator (LC) Tauryn, in Seattle, cemented her friendship with au pair Laura when they enjoyed an Alaskan cruise together. We asked LC Tauryn to tell us all about it!
Tell us a little about au pair Laura.
Laura was an au pair from France, who came to the Seattle area for her 2nd au pair year. Laura is an 'all in' kind of gal. When she did things, she did them fully, like baking lessons for her host family, homemade meals, and birthday treats.
In her off hours, she volunteered as Ski Patrol support on nearby Stevens Pass which included being up before 6 am most Saturdays to catch a ride to the mountain to check in.
Laura would also find people to connect with of all ages and backgrounds. She liked good food, much activity, and vibrant conversations.
How did you decide to go on an Alaskan cruise together?
Laura found a one week cruise to Alaska which started in Vancouver, Canada and ended near Anchorage. She had, as required, booked a double occupancy room but had difficulty finding pals with enough time off and resources to join her. I mentioned my past roles as Alaska tour guide and backcountry camp counselor and said my family might be able to spare me and the funds for the week if she couldn't find someone. So I cleared the week and was later booked to join the trip.
What outings did you do during the cruise?
In Ketchikan, where I had lived, I led us on a walking tour and we visited a well kept Totem Pole park south of town, which boasts having the largest collection of standing totem poles in the world. We got to view a long-time master-carver at work!
Then, we walked along Creek Street, over a salmon river which is the center of much town folklore, before separating to explore the outskirts of town on our own.
In Skagway, I took the famous White Pass narrow gauge railroad, and Laura did a bus tour up the same valley, both learning about Gold Rush history in the area. Laura also had a summer sled dog experience, including a short ride and puppy cuddle time after.
In Juneau, I enjoyed the local museums and architecture of the state capitol after a bus ride and hike near the Mendenhall Glacier. Laura took the scenic tramway 1,800 feet high to the top of Mt. Roberts and met a couple from the boat who had hiked up themselves!
What cultural exchange experiences did Laura like the most on the trip?
On board the ship there were many daily and evening activities. Laura was excited to try many of the group offerings and joined both the passenger choir and harmonica group. She also took jewelry making and other classes.
I moved a bit slower and enjoyed a free pub lunch on the sea days and an acupuncture demonstration, receiving free treatment as a willing volunteer. Our cruise line, Princess, did well incorporating Alaskan themes and education into activities. We both enjoyed the presentation by Alaskan legend Libby Riddles, the first woman to win the 1,100 mile Iditarod sled-dog race.
What did you enjoy most about the cruise?
Being new to cruising I was surprised by the spontaneous connection that could happen over mealtime conversations. What I hadn't known was that each evening we could request a table for just us two or often be seated more quickly if we were willing to share a table. Those shared tables lasted well into the evening hours and started conversations that we continued throughout the week when seeing some members on the ship or even in town. It made a much larger setting seem more personable, but still not too small.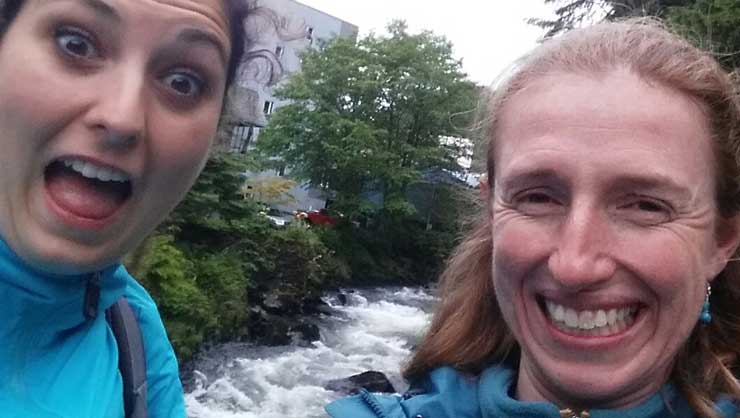 Au pair Laura also told us about the trip!
One of my favorite outings was the visit to the streets of Ketchikan, with all the smoked salmon sellers. I loved to visit outside of the tourist area with Tauryn so she could tell me about her time spent there.
In Juneau, I loved the tour which included whale watching and the way to the Mendenhall Glacier. We saw a few humpback whales and seals. For the glacier, it was majestic, especially with the rainy and foggy weather we got. On the way back to Juneau we saw tons of American eagles in a field!
I loved the way up to Mount Roberts with the tramway. I loved the hike up and the view from almost the top of Mount Roberts.
In Skagway, I loved the tour to Whitehorse in Yukon by bus. We learned a lot about the Gold Rush and that back then it took them 3 months to get to our destination while it only took us 30 minutes! We made different stops on the way and we went to see the race sledding dogs in Yukon. The tour with the dogs was amazing, really fast, with 12 dogs in front of us.
Glacier Bay was spectacular! The captain made the boat turn and we got to see a 360-degree view. The way we navigated between mountains and the glacier was impressive. When we left to go to the sea, it was super beautiful to see all those big glaciers falling in the sea. I stayed two hours outside on the highest part of the boat so I could to see the glaciers going away.
Thanks, Local Coordinator Tauryn and au pair Laura, for encouraging us to get out and explore more of the beautiful USA!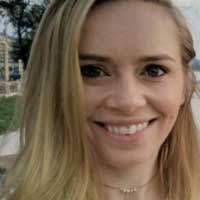 Joy Lo
Joy is a huge advocate for cultural exchange. She's lived across the USA, then moved overseas to London and Sydney. She currently resides in Jakarta, Indonesia, giving her a unique perspective on working and thriving in a culture not her own. Joy graduated from the University of Sydney with a degree in Marketing and started her career in the au pair industry. She works on the blog and social media for the Au Pair USA program.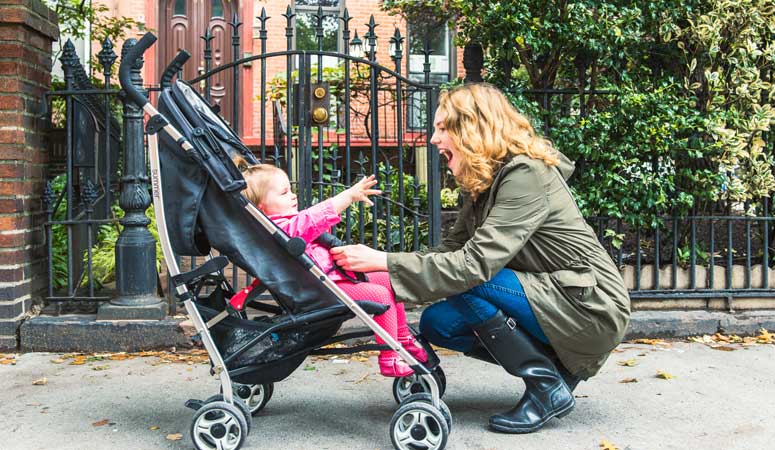 Childcare you trust and your kids love
Sign Up
Learn More
Call Us