Au Pairs Enjoy Flowers and Showers at April Cluster Meetings
Typically April showers bring May flowers, but this April our au pairs were able to enjoy some lovely spring weather! The flowers were already blooming in North Carolina while au pairs in Pennsylvania opted to go rock climbing indoors. Check out these, and other cluster meetings below.
Image courtesy of Jill DeMarco
Au pairs from Long Island appreciated an art museum.
Image courtesy of Kavita Morris
New Jersey au pairs explored the famous town of Princeton.
Image courtesy of Meredith Dedolph
Au pairs in Maryland volunteered at an elementary school's World Culture Day.
Image courtesy of Suzanne Miller
Two au pair groups in North Carolina celebrated spring at the botanical gardens.
Image courtesy of Sharyn Stein
Baltimore au pairs went hiking and found a local market.
Image courtesy of Shelly Royer
Houston au pairs embraced Easter traditions.
Image courtesy of Tauryn Beeman
Au pairs in Seattle toured an organic chocolate factory.
Image courtesy of Tracy Hanover
Pennsylvania au pairs traversed a rock climbing gym.
Previous
Next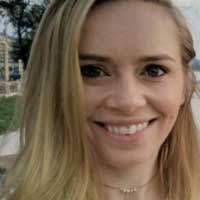 Joy Lo
Joy is a huge advocate for cultural exchange. She's lived across the USA, then moved overseas to London and Sydney. She currently resides in Jakarta, Indonesia, giving her a unique perspective on working and thriving in a culture not her own. Joy graduated from the University of Sydney with a degree in Marketing and started her career in the au pair industry. She works on the blog and social media for the Au Pair USA program.