Au Pairs Soak Up American Traditions at Their March Cluster Meetings
Our au pairs embraced a variety of experiences at their cluster meetings this month. From cultural tours to Saint Patrick's Day parades; bowling to tax preparation, the events were varied and unique. Check out a sampling of March's cluster meetings hosted by our wonderful Local Coordinators.
North Carolina
Image courtesy of Mary Beth Grealey
North Carolina
Au pairs in North Carolina took a tour of the local fire department and reviewed safety tips.
New York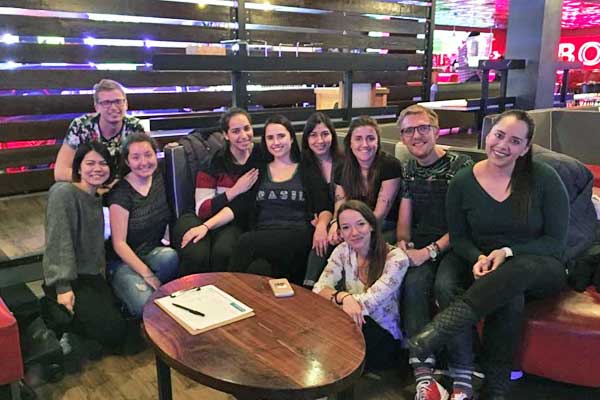 Image courtesy of Christine Wanuga
New York
Westchester au pairs tried their hands at classic American bowling.
Virginia
Image courtesy of Dani Low
Virginia
Au pairs in Virginia gathered with local college students for a conversation exchange in their native languages.
California
Image courtesy of Dina Nichols
California
San Diego au pairs took a guided architecture tour of the downtown Central Library.
Eastside Seattle
Image courtesy of Mary Neubauer
Eastside Seattle
Au pairs in the greater Seattle area packed bundles of supplies for families in need and exceeded their hourly target!
Colorado
Image courtesy of Paula Ullman
Colorado
Denver au pairs celebrated a birthday with bowling and singing "Happy Birthday" in six different languages.
Long Island
Image courtesy of Erin Barrett
Long Island
Au pairs from Long Island enjoyed the energy at the Saint Patrick's Day Parade in New York City.
Oregon
Image courtesy of Marisa Ferro
Oregon
Portland au pairs visited the Portland Art Museum for the very first time.
Washington, D.C.
Image courtesy of Meredith Dedolph
Washington, D.C.
Au pairs from the Washington D.C. area packed over 4,000 diapers for the DC Diaper Bank.
Maryland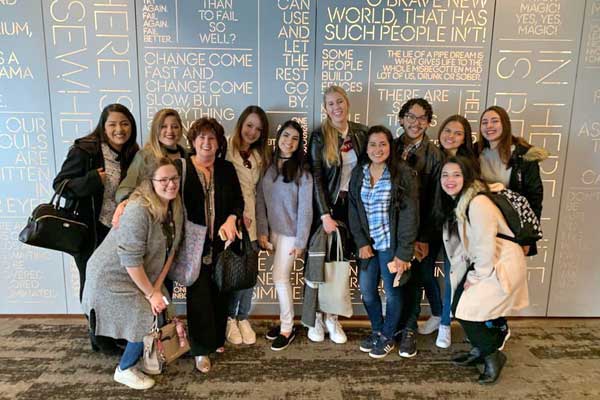 Image courtesy of Sharyn Stein
Maryland
Baltimore au pairs were very cultured while enjoying contemporary American theatre.
Raleigh
Image courtesy of Suzanne Miller
Raleigh
Au pairs in Raleigh did a historical tour of the city including stopping by at the City of Raleigh Museum.
Texas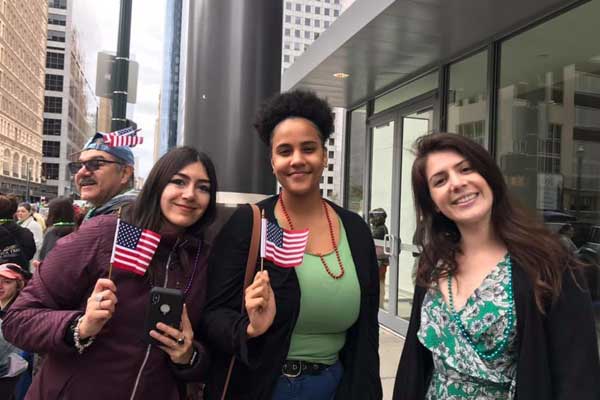 Image courtesy of Shelly Royer
Texas
Au pairs in Houston went to the Saint Patrick's Day parade to soak up both Irish and American culture.
Seattle
Image courtesy of Tauryn Beeman
Seattle
Au pairs in Seattle got practical at their cluster meeting by doing their taxes together.
New Jersey
Image courtesy of Maureen Goletz
New Jersey
Au pairs from New Jersey had a bucket list experience when they toured the United Nations.
Previous
Next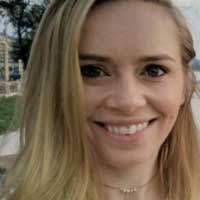 Joy Lo
Joy is a huge advocate for cultural exchange. She's lived across the USA, then moved overseas to London and Sydney. She currently resides in Jakarta, Indonesia, giving her a unique perspective on working and thriving in a culture not her own. Joy graduated from the University of Sydney with a degree in Marketing and started her career in the au pair industry. She works on the blog and social media for the Au Pair USA program.