---
How Our Award-Winning Au Pairs Create International Families
---
5 minutes
Each year, InterExchange proudly highlights the story of an au pair who is truly exceptional; someone who has thoroughly integrated into his or her host family and community and made a lasting impact. Here, we look back at some previous Super Au Pair (formerly Au Pair of the Year) winners and the qualities that made them standout members of their host families.
Tatiana from Costa Rica
2017 Super Au Pair
The girls are all learning Spanish with Tati and are having fun doing it by dancing and singing around the house!
"I absolutely love how Tati teaches the girls excellent manners… it really reinforces the way we want to raise our kids." The Juarez Family
---
Simon from France
2016 Super Au Pair
Simon has a great sense of humor and loves to make his host children laugh. He likes to play with the kids by building stories and creating fun games.
"Whenever my kids think of the family, he's included. When he's not around, they feel like he's missing. And I know he's doing a great job for my kids to feel that way in just four short months. So really, Simon is a Super Au Pair and we couldn't be happier." The Paladi Family
---
Wendy R. from El Salvador
2015 Super Au Pair
"Being surrounded from people from around the world added that extra ingredient to the experience making it once in a lifetime", said Wendy.
"Wendy does not just go through the motions of taking care of our children. She owns the job with a confidence, patience, love and enthusiasm that is infectious and makes each day an opportunity for an activity or learning experience." The Bornstein Family
---
Hilke from Belgium
2014 Au Pair of the Year
The best part of Hilke's day is when her host child, Annie, whispers "I love you" before drifting off to sleep.
"Our youngest, Debbie, is a bundle of energy. Hilke always makes Debbie feel like a 'big girl' and gives her activities to do to make her feel valued. Debbie loves to Skype with Hilke's family, and pretend to talk to them in Dutch. We think it is incredible that our three-year-old's world is so big already!
We are so grateful for the opportunity to have Hilke in our lives. Our children absolutely adore her and we feel blessed to have her as part of our family." The Schmidt Family
---
Gavin from Northern Ireland
2013 Au Pair of the Year
According to his host mom, Gavin starts and ends each day with a kind word.
"His adventurous spirit complements his daily adventures with Elliot. The two of them are local celebrities, popping in and out of the children's museum, the play gym, the zoo, and wherever else the bus can take them before nap time. They are recognized wherever they go. Gavin's bright-eyed enthusiasm for new experiences, whether taking a photography class or mastering the bus routes, provides a wonderfully consistent role model for Elliot while confirming my belief that he is the best au pair in the world." The Schlachter Family
---
Nitta from Hungary
2011 Au Pair of the Year
Both Nitta and her host mom Rebecca are vegetarians - just one of the reasons Nitta says that she's a perfect fit for the family!
"Having Nitta become such a treasured member of our family is an amazing bonus we did not expect. We often Skype with her parents and have enjoyed visits from her best friend, her sister, and her closest friends.
We have come to love Nitta so much that as we enter into our second year, the idea of not having her in our lives in another year is almost unbearable. There is no doubt in my mind that no matter how far apart we will likely live one day, Nitta and her family will be a part of our family for the rest of our lives. We're already planning on a family trip to Hungary after she returns home!" The Esparza Family
---
Ilse from South Africa
2010 Au Pair of the Year
I have been accepted by the whole family as the big sister. And I have come to love them so much for it. I know and hope that we will be friends for life.
My boys warmed up to Ilse on our very first outing to New York, as she commandeered my camera and took silly pictures with them. Children instinctively know when someone truly cares and is interested in them.
"Ilse was always there for the important events in our family. Whether it be a second grade poetry reading, a family birthday party, decorating for holidays, or sitting through a concert of 30 beginner violinists, her keen understanding of the importance of just being there to support the boys showed us that Ilse is thoughtful." Ilse's Host Mother
---
Mayumi from Japan
2009 Au Pair of the Year
Within minutes of meeting her - literally minutes - Mayumi's host mom knew that Mayumi would be not only a perfect fit for the family, but also a lifelong friend.
"Mayumi taught our four-year-old to say thank you while looking at the other person's face - 'so that your hearts connect' - when she says it. She has inspired us and made us think about how to better teach our children through her continual positive attitude.
Mayumi is so genuine, so full of enthusiasm for every day and every moment that she, in her one year with us, has made a lifelong impression upon our family. She is not only our children's best friend and a trusted member of our family, but is an exceptional person, a rare gem in the world." The Cahill-Yadao Family
InterExchange Staff
InterExchange is proud to have an experienced team that is dedicated to international cultural exchange. We come from a variety of backgrounds, but nearly every member of our New York City-based staff has extensive experience traveling, working, or living abroad.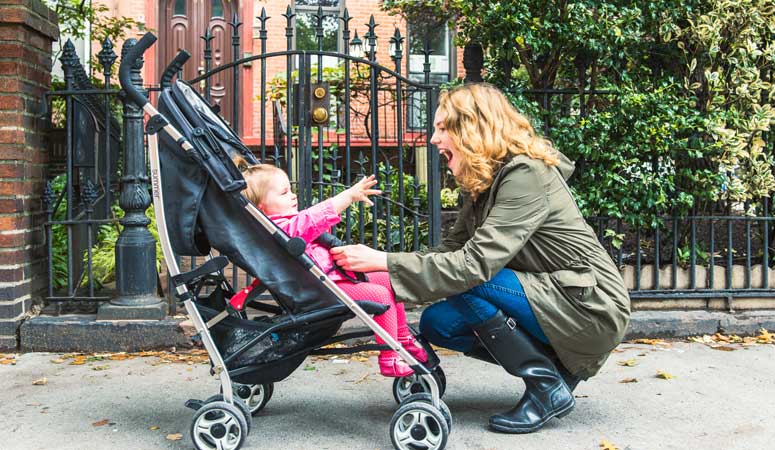 Childcare you trust and your kids love
Sign Up
Learn More
Call Us