---
German Au Pair Lisa is Wise Beyond Her Years
---
4 minutes
The Woldeits, of Seattle, were thrilled to welcome 20-year-old Lisa to the family as their au pair. Host mom Melissa has a unique perspective on hosting, having been an au pair in Italy after her undergraduate years. Their time together has been smooth sailing that also included unexpected moments, like convincing German-born Lisa to enjoy homemade sauerkraut!
Here's a glimpse of life in the Woldeit household.
Allow us to introduce you to our amazing au pair, Lisa. She traveled from Germany to the United States with an open mind and an open heart, ready and willing to engage in meaningful intercultural exchange.

Lisa immediately embraced the opportunity to become a member of our family, adding even more kindness, conversation, and laughter to our home in the process. She is responsible and caring with our three young children, and consistently displays an exemplary attitude. Without hesitation, Lisa asks "How can I help?" and then declares "I can do it." She approaches new foods and experiences with her other signature phrase, "I'll try it!" while sharing her culture and language with us too. She truly is an extraordinary au pair!
Though she is on the younger end of the au pair age spectrum, most wouldn't know it. Lucky for us, Lisa is both mature well beyond her age and able to engage our kids in fun activities and make-believe play. As her host parents, we look forward to daily conversations with Lisa. We also have been pleasantly surprised at Lisa's appreciation for and participation in our humor.

Outside of our home, Lisa makes friends wherever she goes. On more than one occasion, other local parents have been surprised to learn her age, thinking that she was a mother rather than an au pair. Meanwhile, with our kids, Lisa finds natural opportunities to encourage curiosity and learning while exploring surroundings at a park or on a walk. She enjoys spending time out and about with the kids, and often takes the kids outside for fresh air and outdoor play, to the library for story time, or to a neighbor's house for a playdate.
At home, she balances fun activities, such as playing board games with the children and following along with their imagined play scenarios, with encouraging responsibility, including homework and cleaning up after themselves. Lisa genuinely likes to help others. She is quick to offer assistance and identify ways to contribute to an effort without imposing. She recently saved the day by delivering our daughter's shin guards to us at the soccer field when we had forgotten them at home on game day.

Lisa welcomes opportunities to sample all kinds of foods and drinks. A few new foods that she tried and likes include peanut butter and jelly, raisins and rice, as well as the au pair favorite- desserts from The Cheesecake Factory. She also tried a familiar and previously disliked food - sauerkraut. Lisa found that she likes our homemade sauerkraut and now willingly eats it when available. To date, the only thing that she is not fond of is root beer - and even then, she has said that she would be open to trying different types.
We are so appreciative that Lisa shares her culture – including foods, language, and traditions – with us too. Upon arrival, she gifted us a couple of handy kitchen tools for making spätzle and crepes, which we have put into good use under her training. She sometimes will bake and decorate German cookies with the kids. We often exchange language (English/German) insights and musings. A particularly fond highlight was the time when she prepared and presented special gifts (a German tradition) for our first grader and preschooler on their first day of the new school year. We are eager to learn more about the German language, culture, and life from Lisa in the coming months.

In addition to spending time with our family during meals, movie nights, and excursions, Lisa has developed friendships with other au pairs and young adults in our area and is exploring ways to become involved through community activities. At the invitation of a local mom, Lisa has joined an amateur volleyball team with weekly practices and games. Most recently, she (and we!) are excited that she has connected with and joined the recreational Seattle field hockey team. We are excited to watch her in action on the field while rooting for her at an upcoming match.

After only a few months, Lisa has already made a wonderful impression on our family and in our hearts. She is most definitely an au pair of distinction and worthy of recognition. Truth be told: as her host family, we feel like true winners because we get to share the next nine months with Lisa!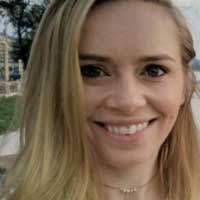 Joy Lo
Joy is a huge advocate for cultural exchange. She's lived across the USA, then moved overseas to London and Sydney. She currently resides in Jakarta, Indonesia, giving her a unique perspective on working and thriving in a culture not her own. Joy graduated from the University of Sydney with a degree in Marketing and started her career in the au pair industry. She works on the blog and social media for the Au Pair USA program.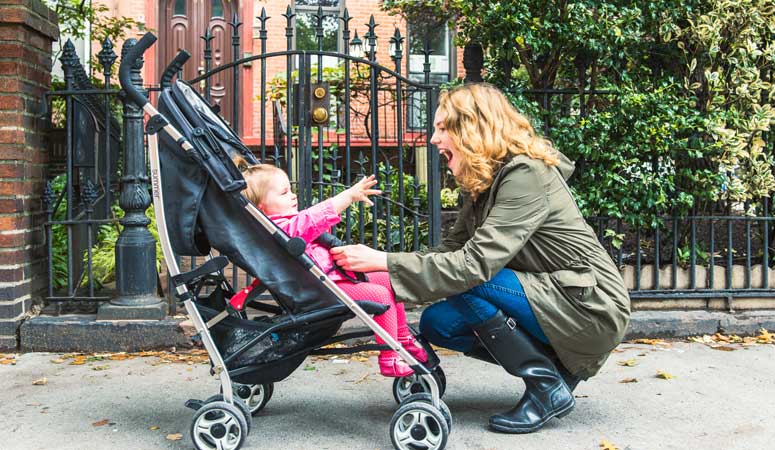 Childcare you trust and your kids love
Sign Up
Learn More
Call Us