No matter where you're from, how old you are, or what you celebrate, the holidays are such a special time of year. This month, our au pairs have been gathering with their Local Coordinators to celebrate the holidays. We hope you have a fabulous rest of the holiday season, filled with love and laughter!
Seattle

au pairs decorated gingerbread houses
Image courtesy of Mary Neubauer
Metro Atlanta

au pairs gathered for their 9th annual au pair holiday party and gift exchange, and five au pair groups from

New Jersey

went ice skating in the snow
Image courtesy of Cara Harper
Image courtesy of Dawn Middleton
San Francisco Bay Area

au pairs went hiking
Image courtey of Jessica Headington
New York

and

New Jersey

au pairs visited the famous Rockefeller Center
Image courtesy of Jill DeMarco
Raleigh

au pairs decorated Christmas cookies
Image courtesy of Suzanne Miller
Brooklyn

au pairs had a cold but fun walk looking at Christmas lights, and

San Diego

au pairs celebrated the 12th annual multi-cultural holiday potluck
Image courtesy of Robyn Kidd Roemer
Image courtesy of Dina Nichols
Seattle

au pairs went ice skating
Image courtesy of Tauryn Beeman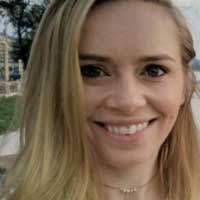 Joy Lo
Joy is a huge advocate for cultural exchange. She's lived across the USA, then moved overseas to London and Sydney. She currently resides in Jakarta, Indonesia, giving her a unique perspective on working and thriving in a culture not her own. Joy graduated from the University of Sydney with a degree in Marketing and started her career in the au pair industry. She works on the blog and social media for the Au Pair USA program.