---
How Are Au Pair USA Participants Trained?
---
3 minutes
By the time you interview your potential au pair, they've already been extensively screened and qualified by us at Au Pair USA. In order to help your au pair be the best that they can be, we provide training throughout their time on program.
Our au pair training takes place in three phases: before flying to the U.S., at the Orientation and Training Program in New York City, and throughout your au pair's year.
Before Flying to the U.S.
After you match with your au pair, they are required to complete a comprehensive Child Development Training program. Your au pair does this online while still in their home country. Our curriculum covers all aspects of the au pair program including:
Caring for Children of All Ages
Arriving to the U.S.
Life as an Au Pair
Program Structure and Rules
Troubleshooting Problems
Keys to Being a Successful Au Pair
Orientation in New York City
When your au pair arrives in the U.S., they go straight to our in-person Orientation and Training Program located in the heart of Manhattan. The program spans four days and consists of two main parts: CPR Certification and our proprietary training curriculum.
CPR Certification
The CPR course results in your au pair receiving a two-year Pediatric and Adult CPR Certification as well as additional first aid training. Our au pairs love this interactive experience where they get to practice on both child and adult-sized dummies in a fun yet educational environment. The importance of this class cannot be understated; we have had au pairs use the techniques they learned to save the lives of their host children!
Au Pair USA Training Program
The rest of your au pair's time in New York is spent going through our Au Pair USA Training Program led by our energetic Orientation staff. We cover all aspects of being an au pair in the USA including:
Important Documents (DS-2019 form, Social Security Number, etc.)
Accident & Health Insurance
Driving in the U.S.
American Culture
Culture Shock
Cross-Cultural Communication
Daily Life as an Au Pair
Your au pair will walk away from this experience with CPR Certification, additional skills to help them make their program a success, and feeling a little more comfortable in the U.S.
Throughout the Year
Your Local Coordinator (LC) provides support to you and your au pair throughout the year. Au pairs are required to attend a monthly cluster meeting where they meet with their LC and other Au Pair USA au pairs face to face. These cluster meetings have a cultural exchange focus and are the perfect opportunity for au pairs to discuss what is going well, what could be going better, and strategies for improvement. Your LC will encourage self-reflection and troubleshooting techniques for your au pair.
A huge part of the au pair program is learning to grow, and we're happy to support our au pairs in doing that. If you have any questions about the details of your au pair's training, please contact us or your Local Coordinator. We'd be happy to assist!
Amber Guarente
As Au Pair USA's Orientation Manager, Amber is responsible for all things related to the success of the au pair Orientation and Training Program. From developing curriculum to meeting with au pairs one-on-one, Amber wears many hats. Prior to joining InterExchange, Amber spent six years living and working in Japan. A native of Florida, she's absolutely thrilled with the global life she's been able to lead.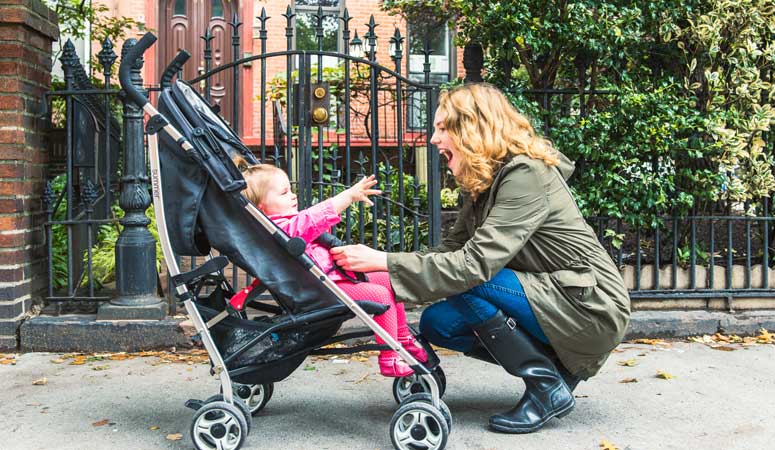 Childcare you trust and your kids love
Sign Up
Learn More
Call Us