---
InterExchange Local Coordinator Karien from South Africa
---
4 minutes
Local Coordinator Karien Early, in Austin, TX, brings her own unique cultural perspective to InterExchange. Karien grew up in South Africa and was an au pair in the USA before moving to the United States in 2003. We asked Karien to share her story with us, including some tips for host families and au pairs on how to have a successful au pair year.
What was it like growing up in South Africa?
I grew up in a small town called Worcester, about an hour's drive north from Cape Town. I went to a public school, but we had to wear school uniforms and we had to follow strict rules - hair uncolored and tied up, no nail polish, no make-up, no more than one piercing per ear. Everything was walking distance, and you were always welcome in anyone's kitchen. I miss the beauty of the country (think Colorado mountains and Hawaiian beaches), I miss the simplicity, and I miss the food.
What are the main cultural differences you notice between South Africa and the USA?
The biggest difference for me between South Africa and the USA is that it's more common to eat out in the USA whereas in South Africa one only dines out for special occasions. Also, South Africa has twelve official languages. Because of this, you have to be fluent in two languages, where English has to be one.
Why did you decide to be an au pair in the USA?
In 2003 I wanted to experience what it was like living and working abroad. My parents agreed to let me go on the condition that I had to have a place to live and work. Back then it was very common for young adults to travel to different countries and find a job and a place to live once they got to their destination. I combined my parent's condition, my curiosity of America, and my love for children and realized that becoming an au pair in the USA will check all the boxes.
What did you love about being an au pair?
My au pair year shaped the person I am today because I gained so much confidence and personal strength during that year. I learned how to solve my own problems and I gained an appreciation for other cultures. I love my Facebook feed, because thanks to my au pair year and the friends I made during that year, I now receive updates from all over the world. I look forward to one day visiting my au pair friends and I love it when they come back to visit me.
When and why did you become a Local Coordinator (LC) with InterExchange?
I joined the InterExchange team in mid-November of 2017. I'm a firm believer in fate. On a day in October, I was experiencing extreme frustration with my studies. I tried to find motivation by browsing at jobs online, and I stumbled onto the LC position post from InterExchange. I immediately applied because I realized that this would be my dream job.
I am so excited to share in this amazing experience of the au pairs in the same city that I once was an au pair in. As a parent, I understand the importance of dependable childcare and I realize the magnitude of the decision of hosting a foreigner in your house. I am thrilled to have the opportunity to offer support and encouragement to the au pairs and the host families.
What do you like about being an LC?
In the short months I have been an LC I have had the privilege to see my au pairs blossom into strong, self-sufficient individuals. I am delighted to report that I discovered an added bonus in my job - I am blessed with amazing host families. I feel so honored to be granted the opportunity to witness their family and their children grow.
What has been your favorite cluster meet up?
I had my first Host Family Day in April 2018. The experience was so special because I had the opportunity to witness the au pairs, host families, and children all coming together and interact with each other. Even though this was the first time the host families met each other, the event had the feel of a family reunion.
What advice do you have for host families and au pairs to create a successful program year?
Communication, communication, communication. Communication is the most effective way to prevent an itch (something that bothers one of the parties) from turning into a full-blown rash.
If you could go one place in the world all expenses paid, where would it be and why?
Rick Steves did a fantastic job on selling us on Cinque Terre on the coast of the Italian Riviera. We were struck by the beauty, the colors and the simplicity of the area. The fact that we can supposedly easily walk to the neighboring towns makes it even more attractive.
Thank you for sharing with us, Karien!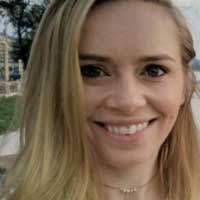 Joy Lo
Joy is a huge advocate for cultural exchange. She's lived across the USA, then moved overseas to London and Sydney. She currently resides in Jakarta, Indonesia, giving her a unique perspective on working and thriving in a culture not her own. Joy graduated from the University of Sydney with a degree in Marketing and started her career in the au pair industry. She works on the blog and social media for the Au Pair USA program.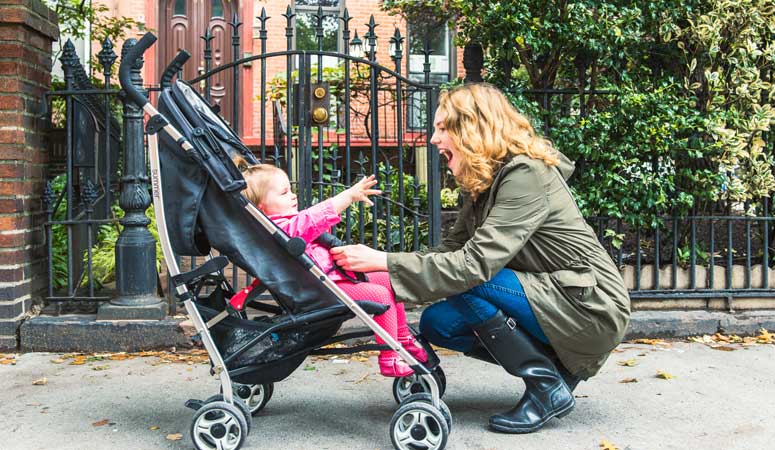 Childcare you trust and your kids love
Sign Up
Learn More
Call Us