Karina's Host Family Threw Her The Perfect Birthday
Au pair Karina, from El Salvador, has spent the last two years living with her host family in New Jersey where she cares for one adorable host baby. From visiting the local library to cuddles on rainy days, Karina and her host baby have made a ton of memories together.
Karina and her host baby are best buddies. Image courtesy of Karina.
When we asked Karina to share her most memorable au pair moment with us, she talked about the perfect birthday party that her host family threw for her. Hear her sweet story below!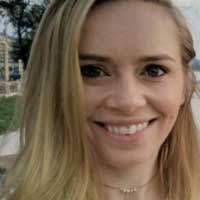 Joy Lo
Joy is a huge advocate for cultural exchange. She's lived across the USA, then moved overseas to London and Sydney. She currently resides in Jakarta, Indonesia, giving her a unique perspective on working and thriving in a culture not her own. Joy graduated from the University of Sydney with a degree in Marketing and started her career in the au pair industry. She works on the blog and social media for the Au Pair USA program.