---
Learning About Fire Safety in Raleigh
---
4 minutes
Kids love firefighters, and after visiting our local fire station in Raleigh, our au pairs now understand why! The Raleigh Cluster of InterExchange Au Pair USA visited Station #1 of the Raleigh Fire Department for our latest cluster meeting. Eleven au pairs joined Local Coordinator Suzanne Miller for a tour of the station, as well as the host family of a newly arrived au pair.
Fire Safety Tips
We discussed fire safety with Firefighter CW Langston, our tour guide. He reminded us about "Stop, drop, and roll." This technique is used in the event your clothing catches fire: you should first stop what you are doing, drop to the ground, and roll around to put the fire out. Langston also reminded us about the importance of having a meeting place at home where all family members know to go in case the house is on fire. Families will often use the mailbox by the street or a neighbor's driveway as their meeting place. He suggested the au pairs talk with their host families about fire safety and practice a fire drill to meet by the designated meeting space.
Sparky the Fire Dog features fire safety activities for kids and the National Fire Protection Association hosts kid-friendly videos on fire safety.
Discussing Fire Safety During the Home Orientation
During an au pair's home orientation, host families and au pairs should discuss what to do in case of an emergency. Families need to be sure the au pair knows how to call 911 and give their name and address of the emergency. Host families should also go over the location and usage of a fire extinguisher and test the smoke alarm to be sure the au pair knows what it sounds like. This may even be a good time to change the batteries in your smoke detectors if the batteries have not been replaced in the past six months. Be sure to show your au pair how to open the home's windows to use as a secondary form of escape, as window operation differs by region and country, and use any emergency fire ladders if the home needs them.
Visiting Station #1
Station #1 is in the heart of downtown Raleigh and is the largest station in the city. It is home to Engine #1, Engine #13, and Ladder #4 trucks. The ladder truck is 64 feet long and requires a second driver in the rear to help it make tight turns. While we were there, the ladder truck went out on two calls and one of the engine trucks came back from a call. With over 6,500 calls each year, this is the busiest station in the city and they average 20 calls in a 24-hour period between their three trucks. At any one time the station is staffed by 16 to 17 firefighters who work a 24-hour shift and has three crews that rotate days. During our visit, Firefighter Langston demonstrated the firepole and allowed the au pairs to try on the thick coats and 70-pound air tanks they wear during fires.
Activity Ideas for Host Children
For a special activity during the summer break, au pairs may enjoy helping their host children make a special treat or card for their local fire department and deliver it to the station. It will be a fun field trip and a chance to say thank you in person to some of our real life superheros!
A Big Thank You
We want to give a big shout out to the firefighter at Station #1 who so graciously showed us around and let us explore the trucks, learn about their gear, and understand more about this lifesaving aspect of American culture. Thank you!
Suzanne Miller
Suzanne is the InterExchange Au Pair USA Local Coordinator for Raleigh, North Carolina.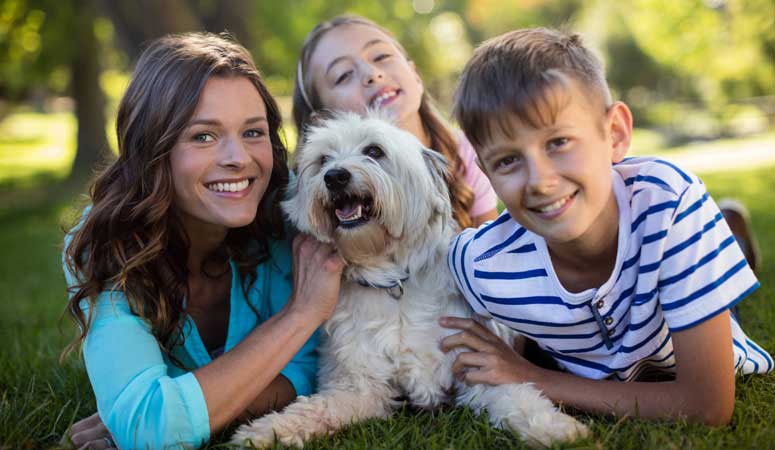 Experience life in the U.S. while living with a welcoming American family.
Sign Up
Learn More
Call Us