---
Meet InterExchange Local Coordinator Ellen in New York
---
4 minutes
Ellen Hogan, in Long Island, NY, has been involved with InterExchange for over 10 years as both a host mom and employee. We wanted to learn more about her journey with the au pair program and give her the opportunity to share the wisdom that she's gained through this experience. Meet Ellen below!
Why did you originally choose to host au pairs?
Prior to becoming a host family, we were fortunate to have a family member watch the kids at home. In-home care and a high level of trust were two things that were really important to us. When I started researching options for in-home childcare and I discovered the au pair program, I knew it was the right choice for our family. The level of trust you establish with someone you've welcomed into your home and your family gave me such peace of mind. And I loved the idea of exposing the kids to different culture and helping them understand and appreciate diversity.
How many au pairs did you host and from which countries?
We hosted four au pairs over the course of five and a half years. Martyna from Germany was with us for one a half years, then Sonja, also from Germany, spent the next one and a half years with us. Sonja was followed by Natasa from Montenegro for one year, and last but not least, Nina from the Netherlands was our last au pair for one and a half years. These four wonderful women helped us raise our two kids from the time they were one and four years old until they were seven and ten.
What did your kids love about having au pairs?
There are so many things! The security and consistency that comes with being cared for in their home environment. All of the fun activities our au pairs planned with them- baking, arts and crafts, and nature walks to name a few. Learning about different holidays and cultures. Having a big sister. Getting to teach their au pairs about the U.S. and teaching them new words and phrases. An extended family throughout the world. Our daughter Frances loved having a big sister and our son Jerry developed a love for world history.
What is your advice to other host parents for a successful program year?
First and foremost, treat your au pair like a part of the family. Give them a big warm welcome when they arrive, make them feel comfortable in their new home. Include them in meals and family outings. If you open your life and your home to them and make them a part of the family, it's much easier to instill trust and to create an environment for open communication, which is the next piece of advice - talk it out, always.
As a Local Coordinator, I see firsthand that the majority of issues that arise between host families and au pairs could have been avoided if there was open and honest communication. There's a reason why we strongly encourage weekly meetings. Don't assume your au pair knows what's bothering you if you have not had a direct conversation about it. Always be patient and overlook the small stuff when you can. No one is perfect and different people have different learning curves. Our children and spouses do not remember everything we tell them, and we sometimes have to remind them of their household responsibilities. As a member of your family, you may have to do the same with your au pair.
Be generous with your time, your attention, your compliments, and your empathy. Remember your au pair is somebody's son or daughter - how would you want your child to be treated if they were thousands of miles away from home?
And, last but not least, encourage your au pair to explore and socialize. Introduce them to neighbors and family members who are the same age, suggest local activities or events that may interest them, and encourage them to make plans with other au pairs in the area.
If you could go one place in the world all expenses paid, where would it be and why?
It's so hard to pick just one place. After being involved with InterExchange for 10 years, I've learned so much from all of the au pairs I've met about their home countries and there are so many places I'd love to go. I currently have a lot of au pairs in my cluster from South America, so I think Brazil and Columbia are on the top of my list right now. And Sonja just completed an amazing six month trip through Southeast Asia (which we religiously followed on Polarsteps) and Nina is currently living in Vietnam, so that's another area I'd consider. I don't think I can really choose just one place, the whole world is full of opportunities to explore!
Ellen and her family traveled to Europe recently to visit their former au pairs! Read about their adventure on our blog.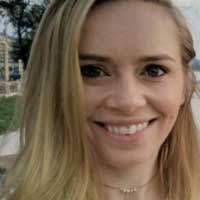 Joy Lo
Joy is a huge advocate for cultural exchange. She's lived across the USA, then moved overseas to London and Sydney. She currently resides in Jakarta, Indonesia, giving her a unique perspective on working and thriving in a culture not her own. Joy graduated from the University of Sydney with a degree in Marketing and started her career in the au pair industry. She works on the blog and social media for the Au Pair USA program.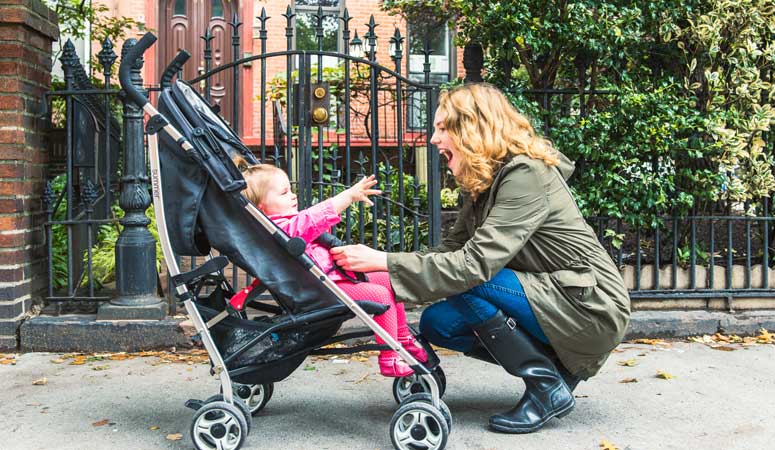 Childcare you trust and your kids love
Sign Up
Learn More
Call Us