---
New Jersey Host Family Admires Their Au Pair From El Salvador
---
3 minutes
Host parents Briana and Thuat, of New Jersey, have cherished having au pair Karina join their family to care for their daughter. Originally from El Salvador, Karina has embraced her time in the U.S. with compassion and love, especially during the passing of Briana's father. Briana talks about their most pivotal times together, and Karina also made a video sharing a fun moment they had.
Nearly two years ago, Karina, or as my daughter fondly refers to her "Ka-ka," came into our home. Karina is a remarkable young woman. Since the first night, she showed such love and affection to our, at the time 3-month-old, Juliana.

I remember on the first day, Karina was sitting in the living room letting Juliana sleep on her chest while my husband Thuat and I cooked Karina her first American meal. I saw from that moment that Karina has a true and genuine heart.

Karina has fit into our lives seamlessly. It was only a few weeks before Thanksgiving rolled around and she was thrown into a series of typical American holidays. She was a trooper on Christmas, waking up very early to watch the kids open gifts for HOURS. It was a significant culture shock for her, but she showed interest and enthusiasm in participating in the festivities.

Since Karina's arrival, we have witnessed many of Juliana's firsts together. It has been a pleasure seeing Juliana bond with Karina. She truly lights up when Karina comes upstairs in the morning for work. Karina too lights up when she sees Juliana. After being away from Juliana for an extended period of time, I can see that Karina sincerely misses her. Karina has spent time with our families during gatherings, but she bonded mostly with my father, joking and laughing whenever they saw each other.

Shortly after Easter, my father passed away suddenly. That day was the worst day of my life. The amazing part of it was I was not worried about Juliana being cared for. I knew that Karina had things covered so I could be at the hospital with my family. In the following days, she really stepped up and was always there to help. Not just in caring for Juliana but in caring for my whole family, whether it was grabbing us a cup of water or plate of food right when we needed it. For my birthday a few months later, she gave me a beautiful necklace and earring set with ladybugs, a very special meaning for me with my father. She is a very thoughtful person, and since these events I have felt so much closer to Karina.

Karina is always in a good mood and willing to help with anything, even if she is not scheduled to work. She has made this process of having a stranger come live with us and care for our first child so easy. We whole-heartedly believe we have the very best au pair. It is the best feeling to know you have someone you trust and love caring for your child.
Are you interested in adding an au pair to your family? Learn more here.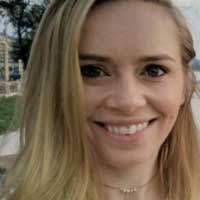 Joy Lo
Joy is a huge advocate for cultural exchange. She's lived across the USA, then moved overseas to London and Sydney. She currently resides in Jakarta, Indonesia, giving her a unique perspective on working and thriving in a culture not her own. Joy graduated from the University of Sydney with a degree in Marketing and started her career in the au pair industry. She works on the blog and social media for the Au Pair USA program.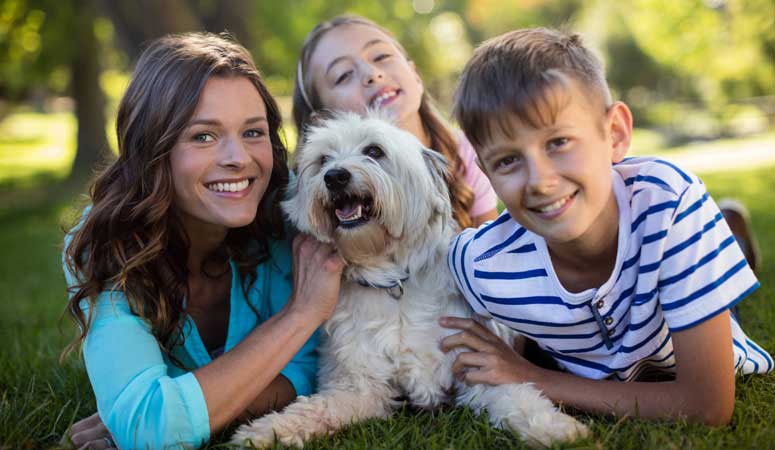 Experience life in the U.S. while living with a welcoming American family.
Sign Up
Learn More
Call Us