Our May Cluster Meetings Got Au Pairs Out Of Their Comfort Zones
The month of May was all about trying new things for our au pairs! Our Local Coordinators arranged amazing cluster meetings that pushed the au pairs out of their comfort zones, like bubble soccer in Denver and dance classes in North Carolina. Here's a recap of our May cluster meetings.
Image courtesy of Paula Ullman
Denver au pairs had a ball of a time at bubble soccer!
Image courtesy of Mary Beth Grealey
North Carolina au pairs worked up a sweat at a high energy dance class.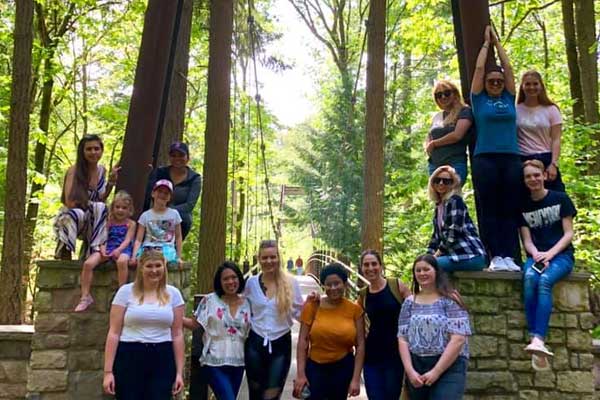 Image courtesy of Mary Tran Neubauer
Eastside Seattle au pairs embraced the outdoors at the Botanical Gardens and couldn't believe all of the sun!
Image courtesy of Robyn Roemer
Au pairs from Brooklyn and Manhattan competed in a Central Park scavenger hunt.
Image courtesy of Kavita Morris
Au pairs in New Jersey tried their best to beat the clock and escape the room!
Image courtesy of Katie Bryan
Philadelphia area au pairs had a successful day volunteering at the Habitat for Humanity ReStore.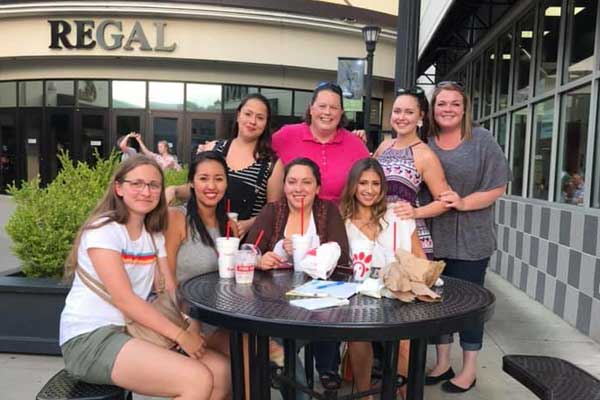 Image courtesy of Suzanne Miller
Au pairs in Raleigh had dinner outside on a balmy evening then rocked out at a local concert.
Image courtesy of Jill DeMarco
Au pairs in Long Island aced their mall scavenger hunt.
Image courtesy of Nancy Wilson
Au pairs in Connecticut celebrated Cinco de Mayo with tacos and conversation.
Image courtesy of Tauryn Beeman
Au pairs in Seattle enjoyed a free museum tour focused on female-centric art.
Image courtesy of Sharyn Stein
Baltimore au pairs had what it takes to get strikes and spares while bowling.
Image courtesy of Meredith Dedolph
Au pairs from Maryland and the D.C. area combined to enjoy a riverboat cruise on the Potomac.
Image courtesy of Cara Harper
Atlanta au pairs welcomed summer with a pool party thrown by a host family.
Previous
Next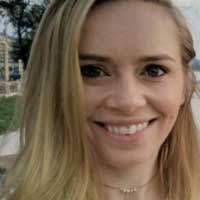 Joy Lo
Joy is a huge advocate for cultural exchange. She's lived across the USA, then moved overseas to London and Sydney. She currently resides in Jakarta, Indonesia, giving her a unique perspective on working and thriving in a culture not her own. Joy graduated from the University of Sydney with a degree in Marketing and started her career in the au pair industry. She works on the blog and social media for the Au Pair USA program.