---
Tax Resources for Au Pairs: A Guide to Filing for 2017
---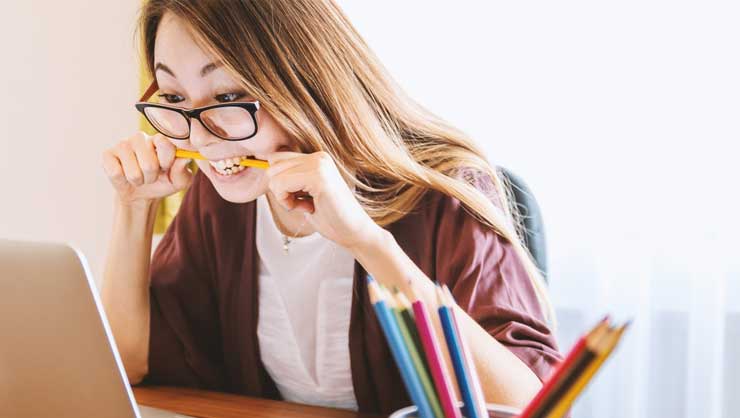 It is now officially tax season in the U.S., and InterExchange Au Pair USA would like to provide you with helpful information for filing and paying your taxes for the calendar year 2017. The Internal Revenue Service (IRS) considers au pairs employees for tax purposes, so au pairs must file and pay income tax for money earned in the United States in 2017. We recognize that filing and paying your taxes can be confusing, so please read the following information carefully and review our Frequently Asked Questions to better understand the tax process.
Please note: The information provided here is provided only for general guidance. InterExchange staff and InterExchange Au Pair USA Local Coordinators are not licensed tax advisors and cannot provide official tax advice. Please contact a tax advisor for any specific questions you may have.
Step 1: Review Your Orientation Training
Watch the section on Understanding Compensation, Regulations, and Taxes in our Know Before You Go online training. You can find this Orientation video under the Resources tab on Passport. Pay special attention to Lesson 6, Part 3.
Step 2: Calculate Your Earnings
You will need to calculate your earnings from January 1 through December 31, 2017 (do not include any earnings from 2016 or 2018) and file your taxes. Using your Au Pair Schedule and Weekly Planner or other record of your earnings, add all the weekly stipend amounts that you received from your host family during the calendar year 2017.
Step 3: Determine If You Owe Money to the IRS
How can you find out if you owe taxes? The personal exemption amount - that is, the amount you can earn that is considered tax free - for the 2017 tax year is $4,050. If you made less than $4,050 in the calendar year 2017 then you do not owe any money for taxes. In this case, you are not obligated to send your form to the IRS though we recommend keeping a copy of the forms for your records in case you ever need them. If you made more than $4,050 in 2017, follow the additional steps below.
Step 4: Decide Either to Use a Tax Service or to File Your Taxes Yourself
There are many tax services and professionals who can help you file your taxes. Search the internet to find a good and reliable resource. Otherwise, you can follow the steps below to complete them yourself. Don't worry, it really isn't that hard!
If you wish to file your taxes yourself, please continue with the steps below.
Step 5: Fill Out the 1040NR-EZ
Download and fill out the tax form 1040NR-EZ. You may also reference the IRS's detailed instructions. Keep the following information in mind while filling out your form:
Your Identifying Number is your Social Security Number. Have this number ready. You will need this number to complete your forms.
You should not have any itemized deductions, so the amount entered would be $0. If you believe you do have itemized deductions, please contact a tax professional.
Look up your taxable income amount in the tax table at the end of the instructions and see the amount you will owe in taxes. This is the amount you will pay to the IRS.
Remember to sign your form at the bottom. Forms are only considered valid if they are signed.
You must also fill out the opposite side of the form with your information (Page 2).
Step 6: Pay Your Taxes
In the event that you owe money for taxes, you must make payment for the total amount due. To pay by check or money order write your check or money order in US dollars and make it payable to the "United States Treasury" for the full amount due. Do not send cash. Do not attach the payment to your return. Write "2017 Form 1040NR-EZ" and your full name, address, daytime phone number, and Social Security number on your check or money order.
To pay by credit or debit card you can pay your taxes online using the options provided by the IRS. Print your confirmation after payment is made. There is a fee for this option so it is best to mail your payment by check or money order with your return.
Step 7: Mail in Your Forms
If enclosing a payment, mail your payment and the Form 1040NR-EZ to:
Internal Revenue Service P.O. Box 1303, Charlotte, NC 28201-1303 U.S.A
DON'T FORGET Before mailing in your tax return: Keep a copy of all your documents including the tax return and check. Include a copy of the credit/debit card payment confirmation if paid online.
Frequently Asked Questions
1. When do I file a U.S. tax return?
A U.S. tax return must be postmarked before Tuesday, April 17th. E-File is not an option. Nonresident aliens must mail their return to the IRS.
2. Do I need to include a W-2 form with my tax filing?
No, since au pair wages are paid for domestic service in a private home, they are not subject to mandatory U.S. income tax withholding and reporting on Forms 941 and W-2.
3. May I claim Itemized Deductions on line #11?
No, au pairs are non-resident aliens and are not entitled to the Itemized Deduction benefit on the 1040NR-EZ.
4. What if I filled out my form and I owe nothing?
If you do not owe a tax bill, you need not file a return. Not every au pair will owe a tax. It will depend on when you arrived to the U.S. (and the total amount of stipend earned for the year).
5. Did I give up my permanent residence as an immigrant to be in the United States as an au pair as asked on line F?
No, you did not.
6. When answering line G do I have to list dates I returned home on vacation?
No, this does not apply to au pairs.
7. What should I indicate for line I?
If this is your first year as an au pair you will mark "NO". If you are an extension au pair and you filed a tax return last year, you will mark the year of that return and the form filed (1040NR-EZ).
8. Am I eligible for any Tax Treaty benefit as referenced on line J?
No. Since au pairs are not considered full-time "students" by the IRS they are not eligible for any Tax Treaty benefit their home country may have with the United States. You may skip this question by indicating "not applicable".
9. Do I pay state and local taxes?
Please check with your local laws regarding state and local taxes.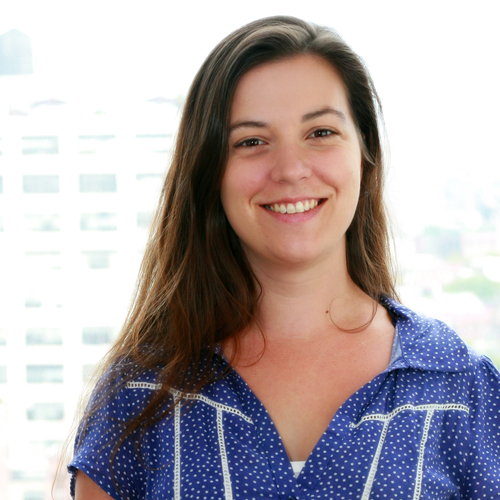 Kate Ferrin
Kate Ferrin spent over ten years globetrotting doing a variety of things - studying in Hungary, housekeeping in Spain, marketing in Holland, teaching in Thailand, and more. After working for an intercultural youth exchange program in Chile, she came to New York and InterExchange in 2010 and is currently the Au Pair USA Participant Services Manager.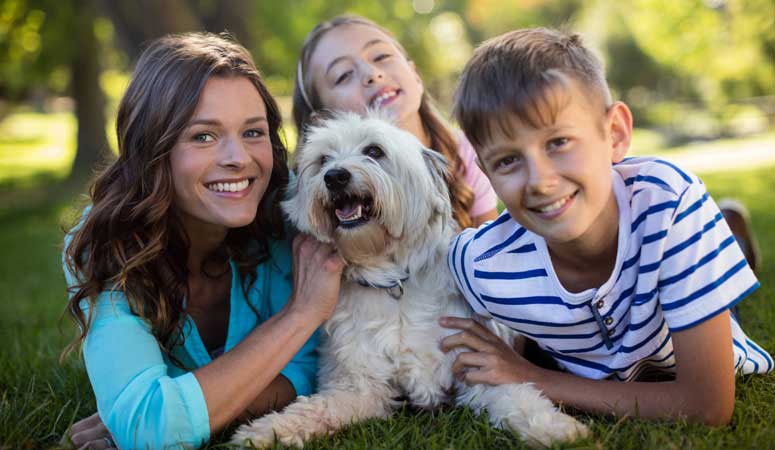 Experience life in the U.S. while living with a welcoming American family.
Sign Up
Learn More
Call Us