---
Tips for the First Day With Your Host Family
---
2 minutes
by Joana Stueber, Intern at InterExchange Au Pair USA
When you first arrive at your host family's house, you might be very nervous about what to expect during your year in a new family. Don't worry! Your host family is just as nervous as you are!
You might ask yourself how you can greet your host parents and the children when you meet them for the first time. The American culture is a very conservative one, even though this may contradict what you see on TV. When you are greeting your host family for the first time, you might want to keep this in mind. Most likely you will shake hands with your host father, your host mother might also give you a hug and be very excited. Although you are very happy to meet the kids, they may be very shy.
Give it time though! A great way to connect with children is through small presents. You can try to connect with the kids through a stuffed animal or a puppet who is interacting with them instead of you. Ask you host children to show you their rooms, their favorite toys, the house, etc. They will love to show you around.
After your Orientation & Training week in New York, you will travel to your host family's home:
Keep an open mind: Everything will be different and new! Ask lots of questions.
Help out: Even though you are not working yet, set the tone for the year and make it clear that you are there to help.
Set limits: Talk to your Local Coordinator about anything pertaining to rules and program regulations you have questions about.
Spend quality time: Get to know your host family, especially the kids you'll be caring for. Work hard on making a connection with each family member and try to spend some one-on-one time playing or talking with them.
Disconnected: After you tell your family and friends back home that you arrived save, turn off the computer and immerse yourself in your host family and the American culture!
Be patient: Give your self and your host family time to adjust to each other. It takes time to connect. Also the children might need some time to get used to you! Don't take it personal and just do your best!
Smile! Don't forget to smile and to be friendly!
And most importantly, have fun!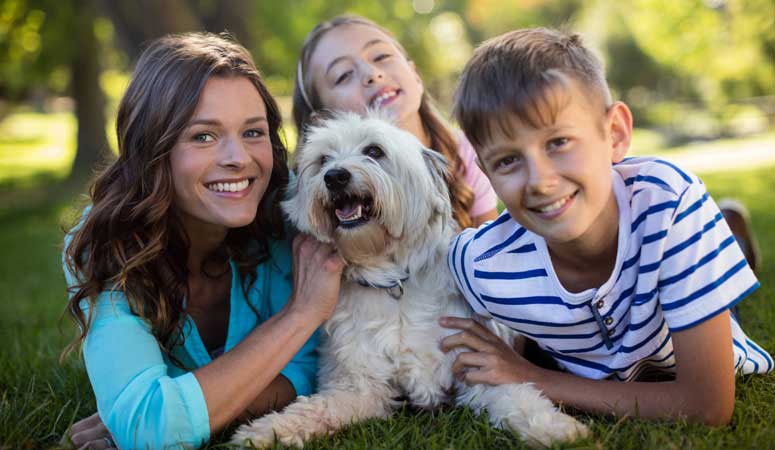 Experience life in the U.S. while living with a welcoming American family.
Sign Up
Learn More
Call Us