---
Au Pairs Take On Manhattan!
---
4 minutes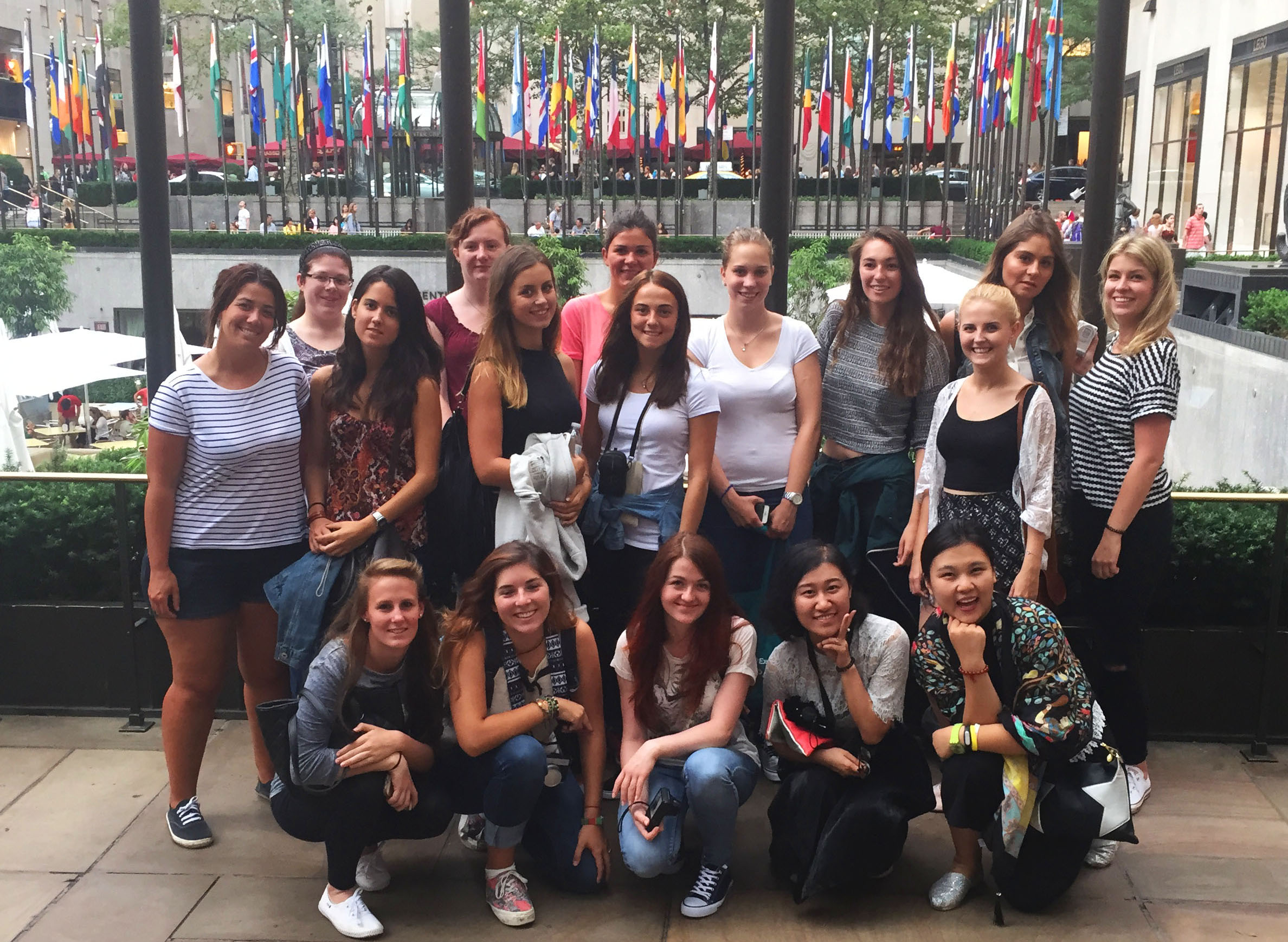 One of the great things about the Au Pair USA program is that we have Orientation and Training here in New York City! Au pairs stay at the New Yorker Hotel in Midtown Manhattan, and have cultural events that they can attend during their week of training. On Tuesdays, we take a tour of New York City.
This past Tuesday, we were afraid that the rain might put a damper on our scheduled tour. However, we were pleasantly surprised that the rain stayed away for our tour!
We started our tour by meeting up with our guide, Joanne Kleidon, at the New Yorker Hotel. She gave us a brief intro before we took off: the city is crowded, so we needed to stick together! She carried a bright umbrella so we could keep track of her. We learned that NYC has 8.5 million people, and joked that half of them will be in Times Square.
We started our journey by stepping out into the Garment District. Joanne explained how New York used to be a center for clothing production until the costs of labor became cheaper overseas.
When we passed the New York Times building, the au pairs marveled at the height. We learned that in the summer of 2008, 3 people illegally climbed the building and were arrested. One climber made it to the roof!
We passed a number of theaters on 42nd street, including the New Amsterdam Theatre, where the Broadway show "Aladdin" is currently playing. We had recently seen "Aladdin" with a group of au pairs! Our tour guide pointed out how we could get half-priced tickets for a Broadway show.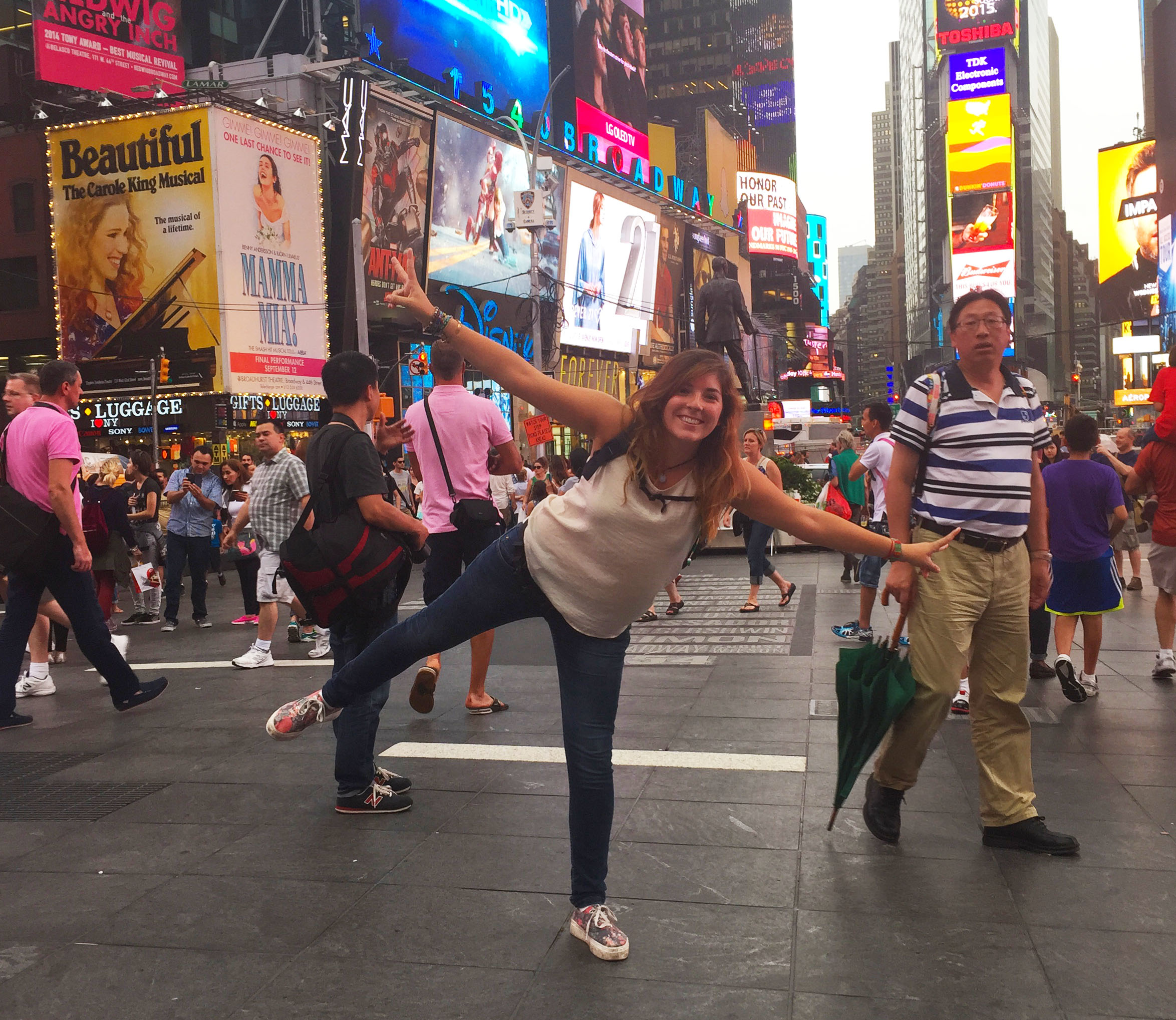 "Even if you're only in New York for a little bit, you should do what you can to take advantage of the opportunities here," she commented. Joanne discussed how the au pairs who are living close to this area can always take a bus or train in for the weekend.
Next, we boldly pushed past the crowds as we headed into the mecca of flashing lights that is Times Square. Many of the au pairs in the group had arrived to New York the night before, so everything was brand new. Some of the au pairs thought that it was "awesome," and others thought it was "overwhelming," but I'm pretty sure that everyone was feeling a little bit of both.
We took a few moments to use the selfie stick and snap some great photos in Times Square – after all, this was everyone's opportunity to capture the moment for their friends and family back home!
We foraged on to a beautiful waterfall, where we took some pictures. Despite being such a densely populated city, there are a number of great public spaces here in New York.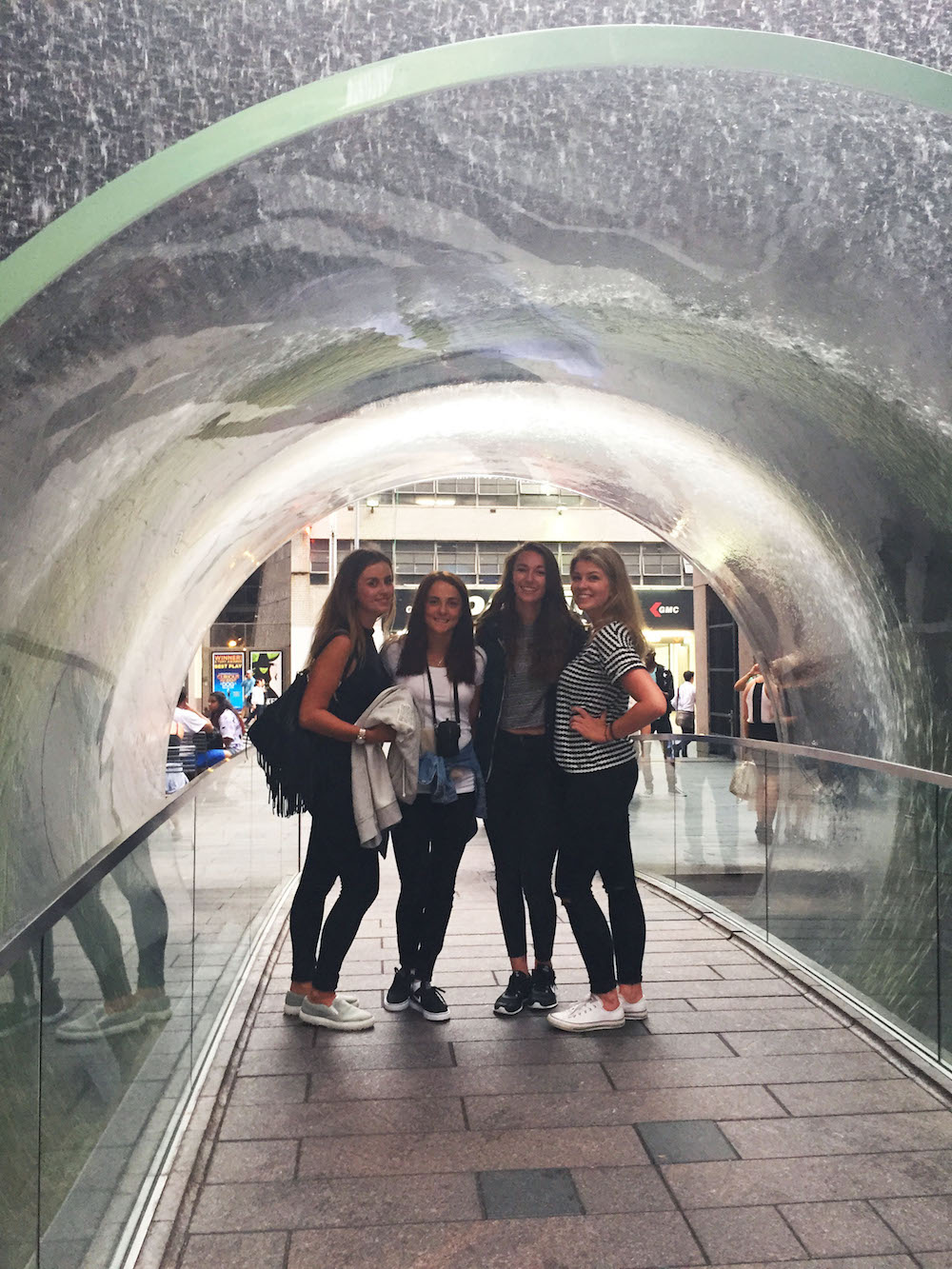 While we didn't quite have time to visit the MOMA, Joanne did point out to us that on Fridays after 4:00 p.m., we can visit for free.
We headed towards Rockefeller Center, where we saw NBC Studios. We learned that the John D. Rockefeller, Jr. leased the ground from Columbia University, then developed the complex himself.
At Rockefeller Plaza, we all found the flags of our home countries, and posed for a group shot.
We strolled around Rockefeller Plaza for a bit, and were all impressed by this beautiful sculpture in one of the gardens.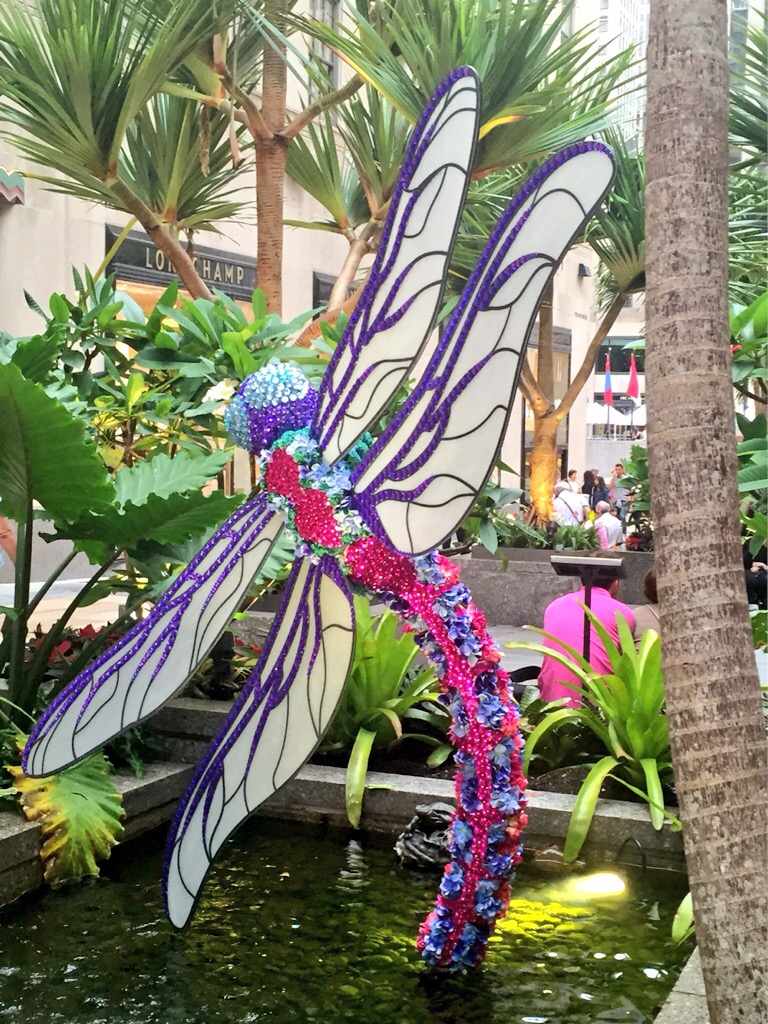 On 5th Avenue, we took pictures of the stores of famous designers such as Louis Vuitton, and saw tons of American flags.
Some au pairs even stopped off to grab an ice cream cone at an ice cream truck.
We passed the iconic Plaza Hotel, where films such as "Home Alone 2" were filmed. The Plaza Hotel was also the setting for the famous Eloise books, as well as "Sleepless in Seattle," "Almost Famous," and "Bride Wars."
Finally, we made it to Central Park! We walked around the duck pond, where we saw some turtles and ducks. Joanne reminded us of the abundance of free and beautiful things in NYC, and we enjoyed strolling around the park for a bit before heading off to enjoy a New York style slice of pizza.
It was a great way to welcome our international au pairs to the U.S. and get them excited for their time with their host families!
Stephanie Willhide
Stephanie started her career working for a cultural exchange program that supports English language learning in Chilean public schools. She came to InterExchange's Au Pair USA program in 2013, and now works as the Web Developer.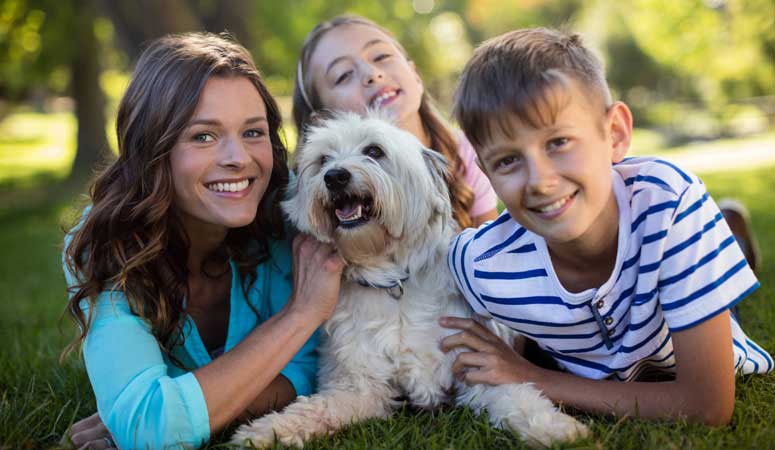 Experience life in the U.S. while living with a welcoming American family.
Sign Up
Learn More
Call Us