---
Heading Back to School With Host Kids
---
3 minutes
It's hard to believe, but it's time to start thinking about your host family's back-to-school schedule! Here are some tips from us on helping the kids adjust to time back in the classroom.
Start waking up earlier
For kids to be at their best – both mentally and emotionally – during the school day, they needs lots of sleep. Children need 10-11 hours of sleep, so it's a good idea to practice earlier bedtimes and an early AM routine a few days before the first day of school.
A good way to help kids rise earlier is to open the curtains as soon as the children wake up – exposure to natural light will help them feel awake and energized for the day.
Be a supportive role model
The back-to-school routine can be stressful! Classes may be difficult, kids may be navigating a new school or dealing with stressful teachers, and some kids may be focused on friends and social issues.
These stages are a normal part of growing up. When things get tough at school, it is important for kids to have a supportive person to listen to them and to reassure them – that's where the au pair comes in!
Talk to kids about things like:
How can they get along with teachers?
How could they improve study habits?
What kind of behavior should they not stand for?
An au pair can really be a "big sister" or "big brother" by having these conversations.
Even though they may not admit it, kids look up to au pairs – if you give them advice or if you reassure them that they are smart, that they are worthy of respect and that they can succeed, they will feel more confident!
Get the gear for the school year
Kids will need the proper gear to get ready for the big first day, like notebooks and pens and an outfit hey feel good about.
It can be fun to get involved in the "back-to-school shopping" process, especially if it's not really a big deal in your country. Going back to school is quite a production in the United States, and your host parents would most likely appreciate the help.
Be happy and healthy
A healthy lifestyle is a great way to boost kids' moods. If kids are eating right and staying active, they're more likely to be in a good mood (and be ready to sleep at the end of the day). This is to everyone's benefit!
Some kids may be participating in organized sports, such as soccer or softball. If your kids are on a team that represents their school or neighborhood, make an effort to attend their games and cheer them on – not only will it mean a lot to them, but it's also a great way to learn more about what it's like to grow up in the U.S.
We wish everyone the best of luck during the back to school transition! Do you have any back-to-school tips that have worked with your kids? Share your comments below!
Stephanie Willhide
Stephanie started her career working for a cultural exchange program that supports English language learning in Chilean public schools. She came to InterExchange's Au Pair USA program in 2013, and now works as the Web Developer.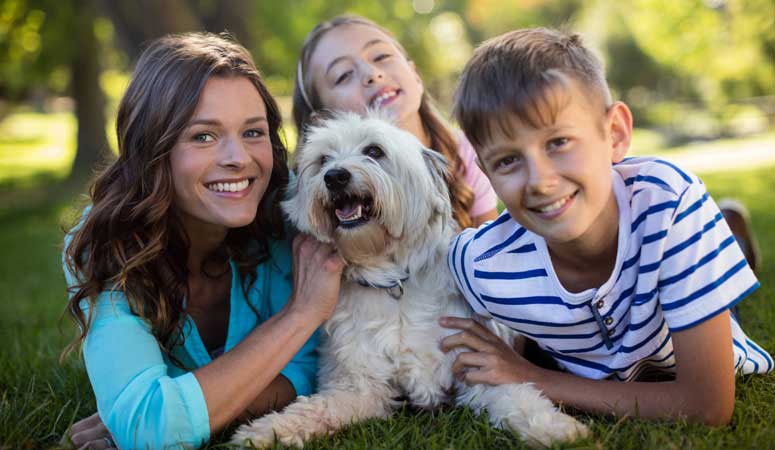 Experience life in the U.S. while living with a welcoming American family.
Sign Up
Learn More
Call Us