---
How To Match Quickly With A Host Family
---
3 minutes
Your references have been checked, your application accepted, and you have a blank page in your passport that's just calling out for your J-1 Visa. The next step on your Au Pair USA journey is the matching process! Here are some tips that will help you excel during your interviewing process with American host families, and increase your chances of becoming an au pair in the U.S.:
1. Make sure your application is free of grammatical errors.
Make a good impression on your application by paying attention to English grammar rules: for example, capitalizing the letter I, writing in complete sentences, and using correct punctuation. It's best to avoid using tools such as Google Translate, which will not result in natural-sounding English.
2. Upload a video.
Host families are much more likely to consider offering an interview to an au pair if the au pair has uploaded a video to their profile. You can showcase your English skills, childcare experience, and driving ability in your video, as well as your unique personality.
3. Choose appropriate photos for your album.
Photos of you caring for kids? Great! Driving around town? Excellent! Partying at the club with all your friends? Not so much. Again, you'll want to approach this process as you would any other professional job. Host families love to see pictures of an au pair's friends, family, and home life, but please, keep it professional.
4. Maintain professional social media accounts.
Your social media profiles are a reflection of who you are, so please make sure that your profiles are appropriate and are consistent with how you would want to present yourself to a host family.
5. Think of the matching process as an interviewing process.
InterExchange-vetted host families will be looking for au pairs who show an interest in their children and their lives. Explain how your experience is a good fit for the family based on their needs, and take the time to ask questions about your potential host family's life as well!
6. Practice speaking English before interviewing with host families.
Watching English-language movies and TV shows, listening to English-language music, and having a conversation partner are great ways to integrate English into your day-to-day life before your arrival to the U.S. There are also great apps and online tools to help you practice!
7. Be ready to ask the family questions.
Asking good questions is part of a good interview. Start by focusing on questions about childcare responsibilities before asking questions about lifestyle. Need some ideas? We have some questions you should ask to get to know your potential host family and their expectations.
8. Check your messages daily.
Check Passport and your personal email daily and respond to host family messages right away. Even if you are not interested in interviewing with a host family, it's polite and considerate to send a brief message explaining that you do not feel you would be a good fit for the family. This way, both you and the host family can move on quickly to consider different options. You should respond to host families within 24 hours.
9. Follow-up after the interview.
After you've had an interview with a family, it's a great idea to send a brief thank-you message to the family. They'll really appreciate it, and you'll look like the professional caregiver and au-pair-to-be that you are!
10. Know your resources.
If you ever have questions about the matching process or want feedback on your application, please contact InterExchange's Au Pair USA Program Specialists. InterExchange is always happy to help with questions or concerns – that's what we're here for!
Good luck, and we look forward to meeting you in the U.S. soon!
Charlotte Volpe
A New York City native who has spent time studying and working in Italy and Spain, Charlotte is one of our Placement Specialists at Au Pair USA. Charlotte enjoys reading, following international news, and visiting museums. She's always looking forward to her next trip!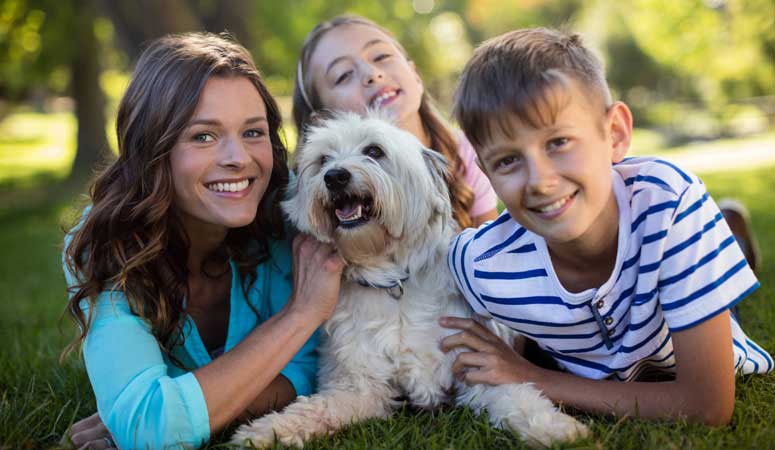 Experience life in the U.S. while living with a welcoming American family.
Sign Up
Learn More
Call Us