6 Reasons It's Worth Joining An Au Pair Program
By Joy Lo
---
Au pairing abroad is a fabulous opportunity to live in a new country and care for kids while making money along the way. Our au pair abroad programs last from two to twelve months.
You have a few options when organizing your au pair experience. While our program fee varies by country, it's totally worth it no matter where you decide to go.
What do you receive when au pairing through InterExchange instead of doing it yourself? Click the cards below and find out!
Screened Host Family Placement
We introduce you to pre-screened and thoroughly vetted host families, giving you the peace of mind that you'll be entering a safe and welcoming environment. This is extremely important when traveling to a new country by yourself!
There's a lot to organize before you become an au pair including your application, visa, packing, and cultural expectations. We'll walk you through this process.
Taking care of kids all day can be intimidating, and we've created a variety of guides and resources to help inspire your childcare techniques and activities.
It's comforting to know you have someone local to call should the need arise, and we have partners in your chosen country that are available to assist throughout your time as an au pair. Some countries even offer a multi-day welcome orientation where you can meet other au pairs.
Making friends will have a big impact on your time abroad, which is why we organize events and social media groups to connect you with au pairs in your area.
Once you wrap up your time as an au pair, you'll have access to our Language Partner Program which partners you with foreign-language speakers for language exchange. You'll also be entitled to discounts on future programs and ongoing support from our U.S. based support team.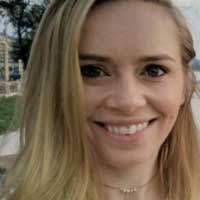 By Joy Lo
Joy is a huge advocate for cultural exchange. She's lived across the U.S. and various countries around the world including the UK, Australia and Indonesia. She has a unique perspective on working and thriving in other cultures. She's been a contributing author on Au Pair USA program.