---
Why Do Au Pairs Love Our Program?
---
3 minutes
"I'm proud to have taken part in his journey, memories of which I will forever retain. As for myself, I have adapted to the American way of optimism, hopefulness, and resourcefulness, while avoiding any semblance of homesickness. I know my family in Coleraine eagerly awaits my return and I am excited to extend my learning to them: from baking a freshly-made pie to raking the leaves without prompting from my dad. My year in America will benefit more than just me: I can't wait to share my new life and my happy days with my friends and family back home and to continue the friendships that I've made in my other home." Gavin, 2013 InterExchange Au Pair USA Au Pair of the Year, from Northern Ireland
"I believe that being an au pair was one of the best and most rewarding decisions I have ever made in my life and I am so glad I did it. … [InterExchange Au Pair USA] was extremely professional and so helpful and made the year very special and easy to handle. I chose your organization over many others because of what you have to offer. I really appreciate the fact that everything was easy to conquer on my journey to becoming and being an au pair. Thank you very much for that!" Bettina, au pair from Germany
"Being an au pair is one of the most challenging and rewarding things I've ever done. I truly have it all: I've become comfortable in English, I've traveled and learned about a different culture, and I've expanded my family." Kata, au pair from Hungary
"I honestly can say that coming to work in the United States as an au pair was one of the best things I have ever done." Silvia, au pair from Spain
"Being an au pair changed my life completely. The amount of things I experienced is tremendous! All these challenges and responsibilities turned me into a much more confident person. The au pair program gave me the opportunity to grow [and] to learn." Taminy, au pair from Brazil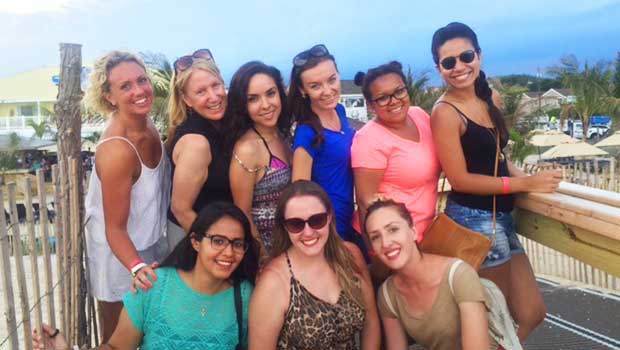 "My family grew by numbers after joining this program, my heart expanded by meters, and my love for other people, cultures and life grew over night. I will never forget what opportunity InterExchange gave me and the appreciation I have for each and everyone of you that work there that give people like me - a small town South African girl - the opportunity to see the world. Thank you so much, to you and everyone at InterExchange, that made all that possible for me!" Moniek, au pair from South Africa
"I want to thank InterExchange for bringing me and my host family together and for making this experience unforgettable for me … during this year, I have become a real family member - a big sister and a friend." Anny, au pair from Germany
"I personally have grown more than I can say and am even more grateful for the experience InterExchange has granted me. … I have learned patience, kindness beyond just being kind, how to love children without any doubt as they just give unconditional love." Claire, au pair from South Africa
"The first week in New York at the orientation was absolutely fabulous and so was my first impression of America. I felt very proud of myself. In New York I met great young people and I still keep in touch with some of them. I did the course in First Aid, Childcare, and Safety and I think that will be a big plus in my life whenever and wherever I go." Ivana, au pair from Slovakia
"I decided to go to the United States to learn [and] improve [my] English language, but you can learn more than just the language. You have the opportunity to meet people from all over the world who you would never meet if you stayed in your country … you don't just see the American culture, you can also share your culture with others." Stephanie, au pair from Germany
InterExchange Staff
InterExchange is proud to have an experienced team that is dedicated to international cultural exchange. We come from a variety of backgrounds, but nearly every member of our New York City-based staff has extensive experience traveling, working, or living abroad.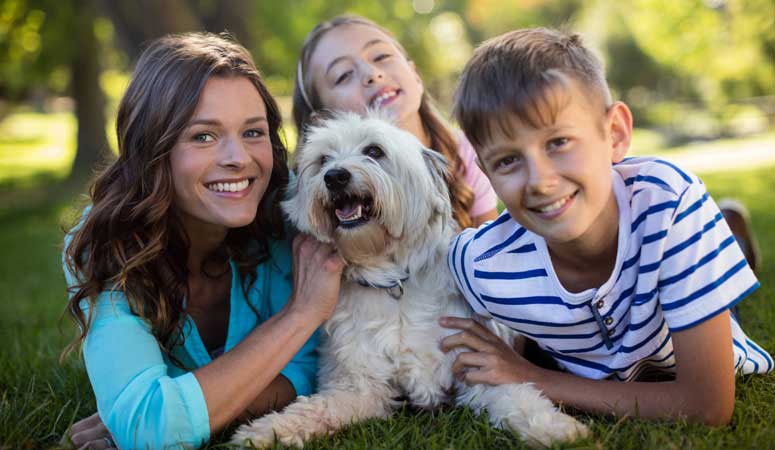 Experience life in the U.S. while living with a welcoming American family.
Sign Up
Learn More
Call Us