---
Join the InterExplorer Contest, Share 4th of July Photos, Win Prizes!
---
1 minute
July 4th is the perfect time to earn InterExplorer points!
This Saturday is Independence Day in the U.S., and it's a great opportunity to earn points on InterExplorer. Just take photos or videos of yourself enjoying a Fourth of July parade, attending a barbecue, watching fireworks, or participating in other cultural activities and you could be on your way to winning a prize! Your Fourth of July photos may also be featured on the Route J-1 blog, and our favorite post will be awarded 100 bonus points! As always, remember to include a description of what you're doing!
InterExplorer allows you to compete for prizes while you participate in fun, cultural activities during your program.

How Do You Win Prizes?
Answer a few questions and request to join the InterExplorer group.
Take photos or videos of yourself doing cultural activities. You must be in the picture or video and the location must be easily identifiable. Don't forget to smile!
Post the photo or video for each activity to the InterExplorer Facebook group. Include the location and description of the activity. Include the hashwordpress_tags #InterExplorer and #IEXCulture.
Do as many activities as possible and have fun!
InterExchange will review all posts and award points and prizes.
If you haven't already signed up, get started today! Our grand prize winner will win a GoPro™ camera. Other prize winners can earn gift cards of $50 or even $100 value!
If you haven't already signed up, get started today! Visit our website for full details and to sign up.
Make sure you've read and understand the rules before you join.
Wishing you a safe and fun-filled holiday weekend!
Ani Kington
Originally from Columbus, Ohio, Ani is a fan of exploring new places through photography and the local cuisine. After earning her BFA in photography from NYU and gaining communications experience at International Planned Parenthood Federation, she joined InterExchange in 2012, and worked as the Marketing Producer until 2016.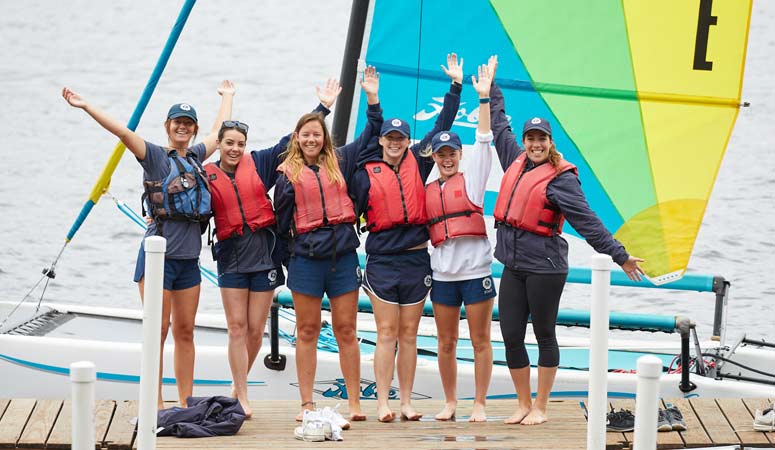 Work with kids and enjoy the American outdoors at camp.
Sign Up
Learn More
Call Us